Apple's Prosperity in China and the Promising Future in Asian Markets
Apple Expands Reach: Launching Online Store in Vietnam and Embracing Emerging Markets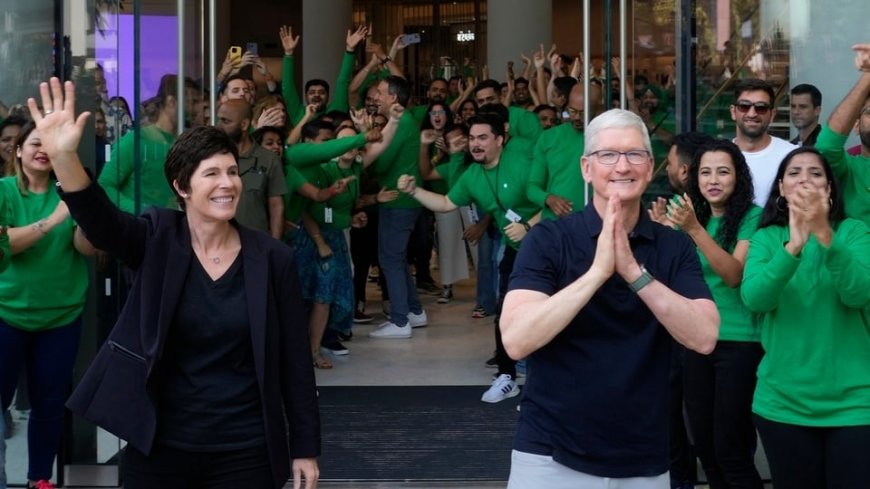 Tim Cook in a apple store opening | Google Image
In a significant move highlighting the increasing significance of emerging markets, Apple recently introduced its online store in Vietnam. This development comes on the heels of Apple's notable entry into the Indian market with its physical retail stores. The launch of the online store in Vietnam allows consumers in this rapidly growing Southeast Asian economy to directly purchase any Apple product for the first time.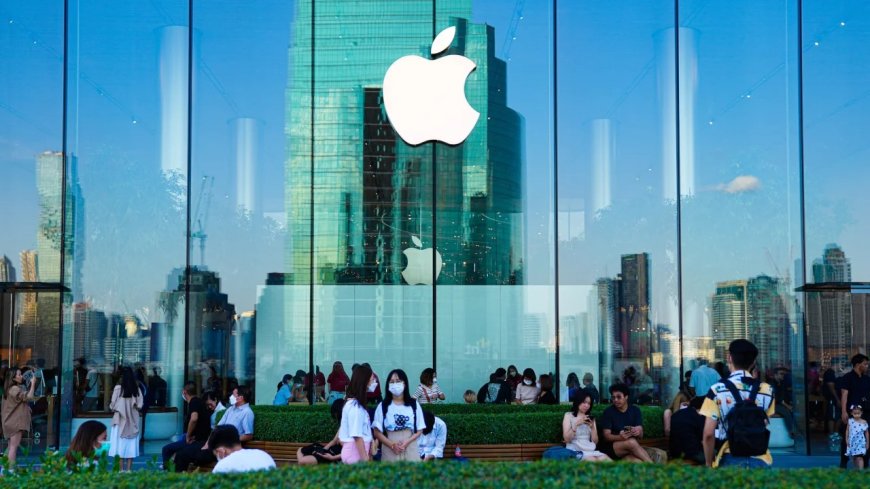 (Apple store in a Bangkok mall, one of the few in Southeast Asia)
As Apple's growth in established markets, including China, starts to stabilize, the company has recognized the growing importance of markets such as Vietnam, India, and Indonesia. These regions have become pivotal for Apple, prompting the tech giant to shift its focus to areas where it has traditionally been less active.
For many years, China played a central role in Apple's unprecedented rise, serving as a key hub for both production and consumption. While China remains a critical component of Apple's operations, the company is now diversifying its approach and exploring new opportunities in other markets.
By venturing into emerging markets and launching an online presence in Vietnam, Apple is strategically expanding its global footprint and adapting to the changing dynamics of the technology industry.
Apple's CEO, Tim Cook, expressed optimism about the company's potential in emerging economies, emphasizing their positive impact on Apple's financial performance. During an earnings call this month, Cook specifically highlighted the strong performance in these markets during the first quarter of the year, expressing his satisfaction.
Cook stated that Apple achieved remarkable milestones in various emerging markets, including Mexico, Indonesia, the Philippines, Saudi Arabia, Turkey, and the UAE. Additionally, he mentioned that the company set several records in the March quarter, with notable achievements in Brazil, Malaysia, and India. These accomplishments reflect Apple's successful expansion and growing influence in these key regions, demonstrating their significance for the company's overall growth.
Against a backdrop of consecutive declines in quarterly revenue, Apple, headquartered in California, finds itself grappling with concerns surrounding a potential broader slowdown in demand, given the prevailing economic uncertainty.
Daniel Ives, the managing director of Wedbush Securities, acknowledged that there has been a noticeable global growth deceleration, creating increased pressure on Apple to adopt a proactive stance in pursuing emerging markets. This strategic shift reflects the company's endeavor to counterbalance the impact of the overall market slowdown by tapping into the potential offered by these developing economies.
A Market with Vast Potential:
According to Ives' projections, Apple is expected to witness the growing significance of Indonesia, Malaysia, and India in its overall market share in the coming years. As Apple continues to make significant strides in these countries, their contribution to Apple's business is anticipated to expand substantially.
Ives further noted that Apple typically follows an established pattern where the initiation of online sales in a country is often followed by the establishment of physical retail stores. This pattern was evident in India, where Apple recently launched its first brick-and-mortar outlets and expressed a commitment to further investment in the country.
The recent launch of Apple's online store in Vietnam serves as another testament to the company's dedication to solidifying its presence in emerging markets. Chiew Le Xuan, a research analyst specializing in smartphones in Southeast Asia for Canalys, emphasized how this move reinforces Apple's foothold in these promising markets, signifying a significant step forward.
According to Ives, Apple has been proactively expanding its presence in the region in recent months, focusing on strengthening its distribution channels and network of authorized resellers, with a particular emphasis on Malaysia.
With regards to these markets, Ives believes that Apple still has substantial untapped potential and ample opportunities for growth and expansion. This indicates that there is considerable room for Apple to further establish itself and thrive in these promising markets.
As per Canalys, Apple currently operates its own stores primarily in more developed regional economies like Thailand and Singapore. Even in Indonesia, which ranks as the world's sixth-largest smartphone market and is a vast archipelago, there is no physical Apple store yet, with Apple's market share standing at a mere 1% in 2022 according to Canalys data.
During Apple's results call, CEO Tim Cook highlighted the company's efforts to tap into these markets, acknowledging the significant opportunity presented by the low market share and demographic dynamics of these regions.
Apple's strategic focus on Southeast Asia aligns with a broader trend of global businesses recognizing the potential in this region. Increased investment in manufacturing activities is taking place, while the growing consumer base, particularly the middle-income and affluent households in countries like Vietnam, Indonesia, and the Philippines, is expected to witness an annual growth rate of around 5% through 2030, according to the Boston Consulting Group.
This group of consumers has been labeled by the consultancy as "the next mega-market," reflecting the potential and allure of Southeast Asia's rising middle class. Ives emphasized that this shift in dynamics presents a golden opportunity for Apple, which previously remained cautious about these markets.
Ongoing Hurdles to Overcome
In the past, renowned brands like Apple have faced challenges in competing within emerging markets due to the higher price points of their products. As a result, these brands have often relied on local resellers to reach consumers.
The cost of iPhones, ranging from $470 to $1,100, can be prohibitive for consumers in less developed Southeast Asian economies, where the majority of smartphone shipments fall within the under $200 price range, according to Chiew's observations.
The absence of Apple's presence in countries like Cambodia or Vietnam has been particularly noticeable during the launch of new iPhone models. Buyers from these countries have frequently traveled to Singapore or Malaysia to purchase devices, which they then bring back for resale in their home countries.
The dynamics in Southeast Asia could undergo significant changes in the near future as Apple intensifies its efforts in the region.
Ives anticipates that Apple may adopt a strategy similar to its approach in China, aiming to expand its ecosystem and reach in emerging markets by implementing various pricing strategies and gradually expanding its offerings.
The objective is to attract users to Apple's operating system, iOS, as once they become accustomed to it, they tend to remain loyal customers, as observed in China. This successful approach could be replicated in markets like India, Indonesia, and Vietnam, among others, according to Ives.
However, Apple may face challenges in Southeast Asia due to stringent requirements imposed by some countries on foreign businesses, as highlighted by Chiew. For instance, Indonesia mandates that at least 35% of electronic goods' components sold in the country must be sourced locally. Apple has worked with partners to meet this threshold. Similar regulations posed obstacles for Apple in entering the Indian market until regulations were eased in 2019.
Furthermore, despite the rising affluence of consumers in emerging markets, Apple's price points are still perceived as high. This factor may contribute to uneven growth in these markets, according to Ives' analysis.
Also Read: 6 Essential Money Tips for Recent Graduates