Gold Surges on Dovish ECB Comments, Bond Yield Retreat
Gold prices surge as US bond yields fall due to dovish ECB comments. Investors await Fed's monetary policy. Spot gold rises to $1,961.95/oz. Stay informed on the latest market trends.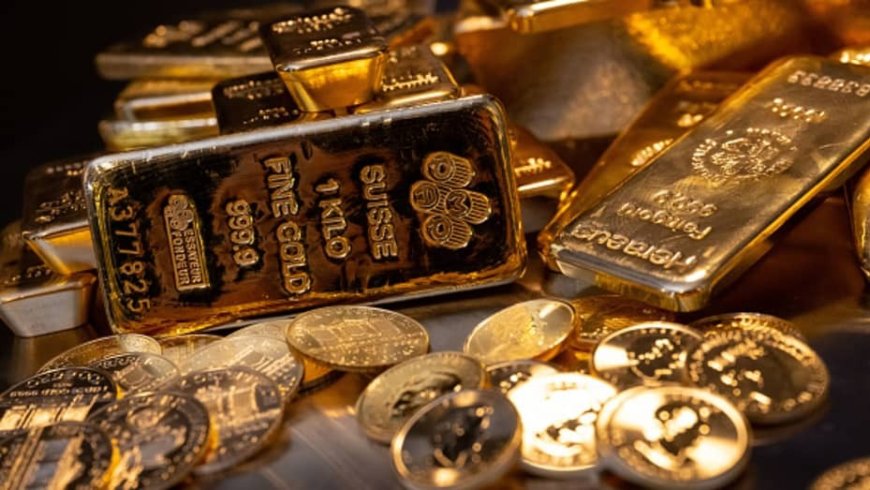 Gold Surges on Dovish ECB Comments, Bond Yield Retreat
Gold prices experienced a significant boost as US bond yields fell in the wake of dovish remarks made by a prominent European Central Bank (ECB) official. Klaas Knot, a member of the ECB Governing Council known for his hawkish stance, indicated that monetary tightening beyond the upcoming meeting is far from guaranteed. This led to a decline in global bond yields, including US Treasuries, creating a favorable environment for non-interest bearing gold.
Bullion has found stability around $1,950 per ounce as investors await further clarity on the Federal Reserve's monetary policy direction. Although swaps traders consider a rate hike at the next meeting to be almost certain, the consensus becomes less certain thereafter.
Recent data released on Tuesday revealed that US retail sales rose less than anticipated, which could be perceived as a positive sign by the Federal Reserve in its efforts to curb inflation. However, figures excluding automobile and gas purchases were in line with expectations, indicating a relatively robust level of consumption.
The inflows into bullion-backed exchange-traded funds (ETFs) on Monday exhibited an increase for the second consecutive day, breaking a 19-day streak of declines, according to initial data compiled by Bloomberg. Additionally, money managers have shown a growing interest in gold, raising their net-long positions to a five-week high.
At 1:45 p.m. in London, spot gold witnessed a 0.3% rise, reaching $1,961.95 per ounce, following an almost 2% gain over the previous two weeks. The Bloomberg Dollar Spot Index remained relatively flat. Meanwhile, silver and platinum prices steadied, while palladium experienced a climb.
Investors are keeping a close eye on the developments surrounding gold and bond yields, as central bank communications continue to shape market sentiment. The ECB's dovish stance has had notable implications for the gold market, and the uncertainty surrounding the Fed's future actions adds to the precious metal's allure.
Also Read: How to Spot Fake Gold and Silver: A Simple Guide to Authenticating Precious Metals