Bitcoin's 2023 Comeback: Prices Soar, SEC Decision Sparks Excitement
Bitcoin makes a strong 2023 return, with prices doubling. Explore how the SEC's potential approval of Bitcoin ETFs is generating buzz. Get expert insights on the future of digital currency.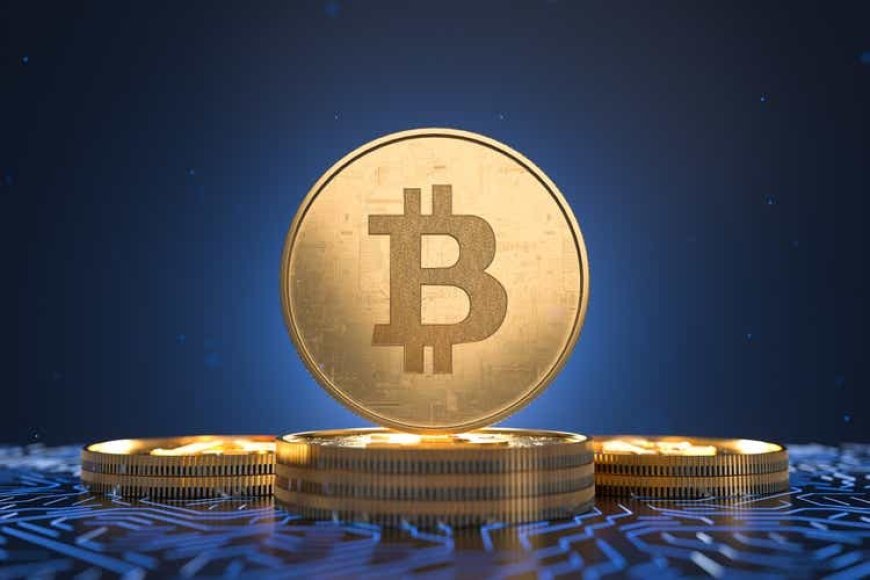 Bitcoin's 2023 Comeback: Prices Soar, SEC Decision Sparks Excitement
Bitcoin has experienced a remarkable resurgence in 2023, with its value more than doubling since the start of the year. This stark contrast to the tumultuous year of 2022, which had some skeptics predicting the demise of digital assets, marks a significant milestone for the leading cryptocurrency.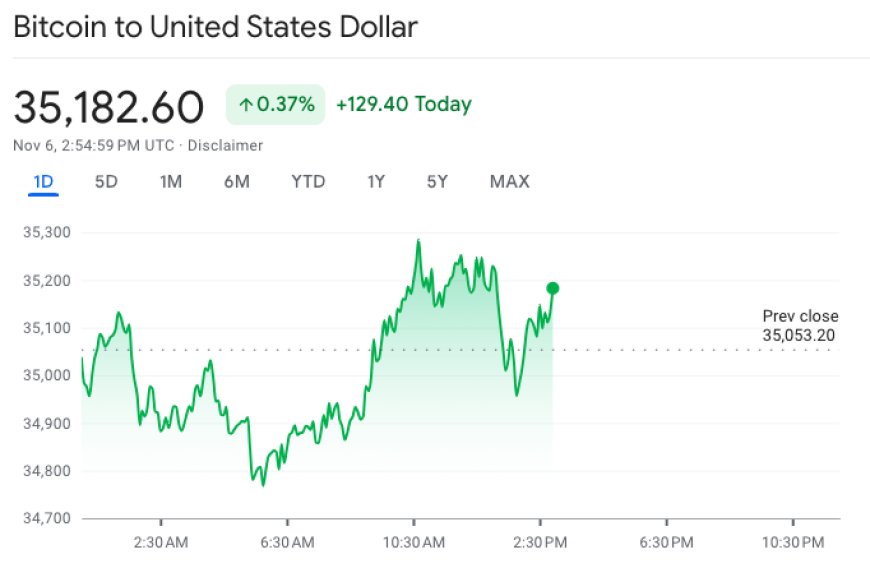 After facing a steep 64% decline in value in the previous year, marred by industry scandals and corporate bankruptcies, Bitcoin has now rallied for the third consecutive day. This surge has propelled its price to approximately $35,000, a peak not seen in over 18 months. It's worth noting that Bitcoin had reached a record high of nearly $69,000 in late 2021.
The recent surge can be attributed to mounting expectations that the US Securities and Exchange Commission (SEC) will finally give the green light to exchange-traded funds (ETFs) directly linked to cryptocurrency. This speculation, which has been brewing for a decade, has ignited a staggering 25% surge over the past fortnight.
Darius Tabatabai, co-founder at the decentralized exchange Vertex Protocol, commented, "Sentiment is clearly bullish as more and more signs start to reveal what appears to be a likely, imminent listing for a spot Bitcoin ETF in the US."
In a significant development on Monday, a federal appeals court solidified a victory for Grayscale Investments LLC in their pursuit to establish a Bitcoin-based ETF. Just last week, Bitcoin witnessed a momentary surge of 10%, reaching its highest price point since August, spurred by an erroneous report suggesting that BlackRock Inc. had secured SEC approval for an ETF.
Tabatabai further noted that the exchange had witnessed a new all-time record for shorts being liquidated over the past 24 hours, marking one of the highest volume days in history.
"Bulls largely came roaring back and brought some much needed optimism to what has been a fairly bleak market for some time," Tabatabai said.
According to Matthew J. Maley, Chief Market Strategist at Miller Tabak + Co., LLC, geopolitical tensions are also playing a role in the current rally.
"I think investors are thinking that the increase in geopolitical hotspots in the world is raising the odds crypto will be an important currency quicker than they thought previously," Maley stated.
This three-day surge stands as the most substantial since March, reminiscent of the rally that followed the collapse of Silicon Valley Bank on March 10. Bitcoin soared for four consecutive days, surpassing $26,000 for the first time since June of the prior year.
While short-term price pullbacks are not entirely ruled out, James Butterfill, Head of Research at CoinShares, believes that Bitcoin is poised for continued growth in the long term.
"Before the ETF hype, Bitcoin's price closely mirrored the expected probabilities of a December rate hike," Butterfill explained. "As these probabilities decrease in light of increasing treasury yields, it seems it could further support prices, poised to shape the next bull market for Bitcoin over the longer term."
This resurgence of Bitcoin not only signifies a turning point for the cryptocurrency market but also reinforces the notion that digital assets continue to hold significant value and potential in the ever-evolving financial landscape of 2023.
Also Read | Former Crypto Traders Assess Shifting Trends in Cryptocurrency Market