Dollar Hits Over One-Month High Amid China Worries and Yield Gains
Surge of the U.S. dollar to its highest point in more than a month due to China's economic concerns and yield upswings. Insights on currency dynamics and market impact.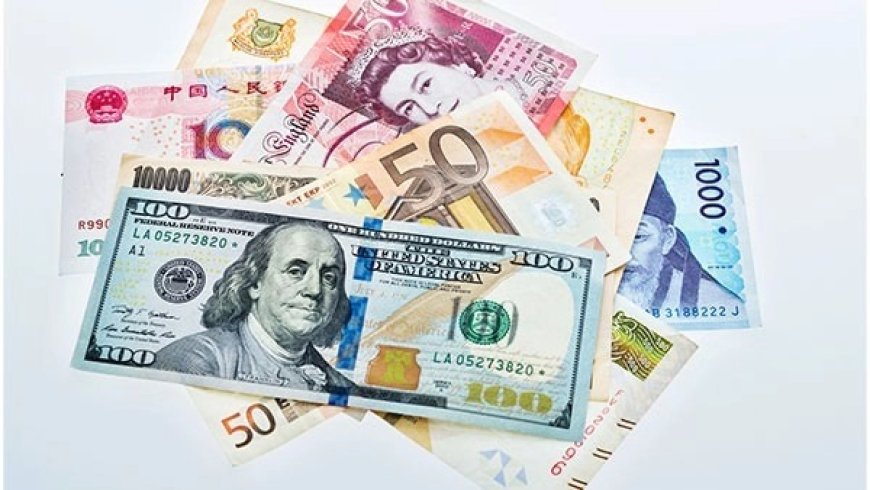 Dollar Hits Over One-Month High Amid China Worries and Yield Gains
The U.S. dollar soared to its highest point in more than a month as mounting concerns about China's economic health sent investors scurrying for safe havens. Concurrently, market participants kept a watchful eye on the potential for Japanese government intervention as the yen touched its lowest level since November.
The dollar index, which measures the currency against its major counterparts, experienced a notable 0.26% climb, reaching 103.15 on Monday. This surge marked the dollar's most commanding position since July 7.
Simultaneously, sterling experienced a dip of 0.26%, landing at $1.266. The euro followed suit, showing a decrease of 0.28% to $1.092.
Market analysts have pointed to the growing attraction to the secure embrace of the U.S. dollar due to global economic uncertainties, especially in China. Additionally, the recent ascent of U.S. bond yields, attributed to the steadfast strength of the nation's economy, has contributed to the dollar's robust performance. Monday saw the U.S. 10-year Treasury yield hovering around 4.18%, a hairbreadth away from last week's peak—a nine-month high.
Elevated apprehensions surfaced with revelations that Country Garden, China's premier private developer, is endeavoring to postpone payment on a private onshore bond—a development that underscores potential stress within the sector. Meanwhile, two Chinese-listed entities reported non-receipt of payments for maturing investment products from asset manager Zhongrong International Trust Co.
Chris Turner, Head of Markets at ING, highlighted the impact of elevated U.S. bond yields in conjunction with a disconcerting financial climate in China, both weighing on risk assets. Turner pointedly noted that the dollar's dominance could persist unless Chinese authorities deliver unforeseen, impactful stimulus measures.
On another front, Japan's yen descended to its lowest point since November at 145.36 per dollar, prompting a 0.29% surge in the dollar against the Japanese currency. Nonetheless, the Asian session's flirtation with 145.2 was swiftly reversed.
Japan's central bank, the Bank of Japan, has retained its ultra-loose monetary policy, diverging from other global central banks that have undertaken interest rate hikes. This divergence has made returns in other countries seem more appealing, placing downward pressure on the yen.
The yen's downward trajectory had previously elicited intervention from Japan's authorities in currency markets last September, when the yen fell past 145 to the dollar. The Ministry of Finance had intervened, thereby bringing the currency pair back to the vicinity of 140. However, a cautious tone currently pervades traders in the face of the yen approaching the 145 threshold.
Australia's dollar, often viewed as a barometer for China-related sentiment, descended to its lowest point since May, landing at $0.6456. Subsequently, it experienced a 0.33% drop, reaching $0.648.
Russia's rouble saw a decline beyond the 100-per-U.S.-dollar benchmark. This decline was largely attributable to a contraction in Russia's current account surplus, exacerbated by the drop in energy export revenue and persistent high government expenditure linked to the Ukraine conflict.
As the week unfolds, all eyes are on forthcoming economic data, including Chinese industrial output and consumer spending figures, U.S. Federal Reserve meeting minutes, British inflation statistics, Japanese GDP data, and more. These releases are poised to exert notable influence on currency dynamics.
Also Read: Forex Dollar's impressive rise against the yen ahead of crucial CPI Data