Sluggish Growth in U.S. Services Sector and Record Low Prices Paid: Insights from ISM Survey
ISM survey shows slower growth in US services sector, with declining prices paid. Implications for the economy and Federal Reserve's fight against inflation. Stay informed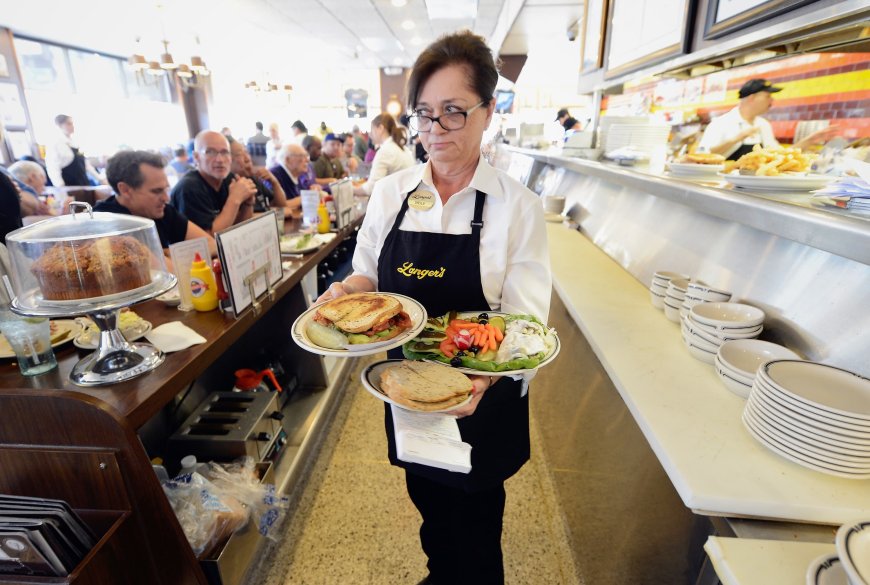 Sluggish Growth in U.S. Services Sector and Record Low Prices Paid: Insights from ISM Survey
The growth rate of the U.S. services sector exhibited a deceleration in May, primarily due to a slowdown in new orders. This resulted in a decline in the prices paid by businesses for inputs, reaching the lowest level in three years. These developments align with the Federal Reserve's efforts to combat inflationary pressures.
According to the Institute for Supply Management (ISM), the non-manufacturing Purchasing Managers' Index (PMI) dropped to 50.3 last month, down from April's 51.9. Although a reading above 50 still indicates expansion in the services industry, which plays a significant role in the economy, economists had anticipated a slight increase to 52.2.
While the PMI remains above the threshold of 49.9, which indicates overall economic growth over time, the slowdown in May raises concerns about the possibility of a recession. The ISM's previous report revealed that the manufacturing PMI had remained below 50 for seven consecutive months, marking the longest stretch since the Great Recession.
The services sector has benefited from consumers shifting their spending toward goods. However, with the recent series of interest rate hikes by the U.S. central bank, consumers may now prioritize basic needs over discretionary spending.
Furthermore, the measure of new orders received by services businesses declined to 52.9 in May, compared to April's 56.1. As demand cooled, services inflation also slowed down. This trend is favorable for Federal Reserve officials, who are striving to achieve their 2% inflation target.
Given the nature of the services sector, prices tend to be less responsive to rate hikes, making it a crucial aspect in the fight against inflation. The gauge of prices paid by services businesses for inputs dropped to 56.2 in May, marking its lowest level since May 2020. Some economists consider the ISM services prices paid gauge as a reliable predictor of future personal consumption expenditures (PCE) inflation, which the Federal Reserve closely monitors for its monetary policy decisions. According to CME Group's FedWatch Tool, financial markets currently indicate a 70% probability of the Federal Reserve maintaining its policy rate at the upcoming June 13-14 meeting.
However, despite the decline in employment within the services sector in May, this contrasts with the consistent "hard data" indicating the underlying strength of the labor market.
The recent government report revealed an increase of 339,000 jobs in nonfarm payrolls for May, with private service-providing employment rising by 257,000. Additionally, there were 1.8 job openings for every unemployed person in April, while initial applications for state unemployment benefits remained at historically low levels.