Wall Street Preps for Crucial Fed Meeting Amidst Mixed Market Sentiments
Investors await Federal Reserve decision as economic indicators send mixed signals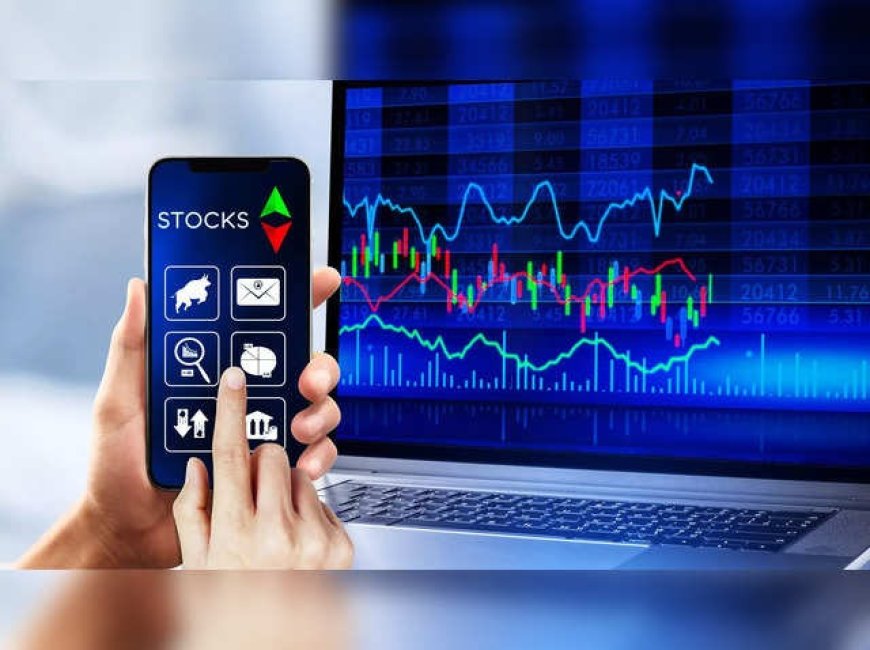 Wall Street Preps for Crucial Fed Meeting Amidst Mixed Market Sentiments
Stocks kicked off the day with a varied performance, as all eyes turn towards the impending Federal Reserve meeting. This crucial meeting comes on the heels of recent economic data showing a slowdown in core inflation and labor market activity. The market anxiously anticipates the Fed's interest rate policy, setting the stage for a potentially pivotal year-end trajectory.
Market Opening Report: Mixed Trends Across Major Indices
At the market open, the S&P 500 displayed a modest gain of 0.09%, indicating a cautiously optimistic start. In contrast, the Dow Jones Industrial Average experienced a marginal dip of 0.08%, equivalent to a 27-point decrease. Meanwhile, the Nasdaq Composite exhibited a slight decline of 0.2%, suggesting a slightly bearish sentiment amongst tech-heavy stocks.
Federal Reserve Meeting: A Critical Juncture for Monetary Policy
The Federal Reserve is scheduled for a two-day meeting commencing on Tuesday and concluding on Wednesday. At 2:00 p.m. ET on Wednesday, the central bank is poised to announce its latest policy decision, with Fed Chair Jerome Powell presiding over a subsequent press conference. Market participants widely anticipate the Federal Open Market Committee to maintain the current benchmark interest rate, holding it within the range of 5.25% to 5.5%.
Market Sentiment: Conviction Grows for Rate Hold
Recent market trends indicate a growing consensus for the Federal Reserve to abstain from further rate hikes. According to the CME FedWatch Tool, the probability of the Fed opting for a rate pause has surged to 99%, up from 92% just a week prior. This shift reflects a prevailing sentiment among investors that the central bank will maintain a steady monetary course.
Earnings Spotlight: FedEx to Release Financial Results
On Wednesday, all eyes will be on FedEx (FDX) as the company prepares to unveil its latest earnings report. This update is anticipated to provide critical insights into the performance and outlook of one of the world's leading logistics and delivery companies.
Labor Strikes Impact: Auto Industry Observers Remain Cautious
As the United Auto Workers strike, which commenced last Friday, enters its first full week, market analysts closely monitor its effects on production at major automotive players such as Stellantis (STLA), General Motors (GM), and Ford (F). The strike's repercussions are expected to reverberate through the industry, potentially influencing stock performance in the coming days.
In the lead-up to the Federal Reserve's decision, the stock market navigates through mixed sentiments and economic indicators. All eyes are on the central bank's announcement, as it may set the tone for the market's trajectory in the closing months of the year.
Also Read: Market Watch: Stocks Downturn as Central Banks Prepare for Rate Decisions; Oil Prices Surge