XRP, Litecoin, and Solana Show Strong Performance While Bitcoin Stalls
Altcoins surge as Bitcoin stalls. Regulatory developments and Gemini's expansion impact the crypto market. Texas miners receive positive news. Stay informed!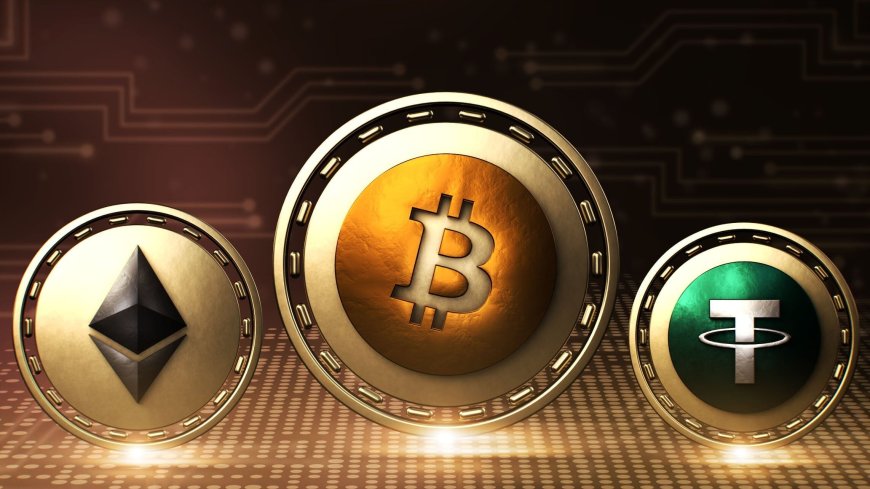 XRP, Litecoin, and Solana Show Strong Performanc
In a week marked by sluggish gains for perennial leaders Bitcoin and Ethereum, the cryptocurrency market witnessed a remarkable surge in alternative coins (altcoins). XRP, Litecoin, and Solana emerged as the standout performers, outpacing Bitcoin with substantial gains.
Bitcoin (BTC) managed to add a mere 1.8% to its value throughout the week, trading at approximately $27,189 on Saturday. While it briefly reclaimed the $28,000 mark at the beginning of the week following the resolution of the U.S. debt ceiling standoff, its overall growth remained subdued.
On the other hand, Ethereum (ETH) showcased stronger momentum, surpassing the world's favorite cryptocurrency with a 4.1% increase, reaching $1,903 at the time of reporting.
Interestingly, none of the leading cryptocurrencies experienced significant losses during this period. However, a handful of altcoins experienced notable rallies, stealing the spotlight. XRP witnessed an impressive surge of 10%, climbing to $0.52. Similarly, Solana (SOL) impressed with an 8% growth, reaching $21.18, while Litecoin (LTC) rallied by 10% to $96.94. TRON also joined the upward trend, surging by 9.4% to $0.083773.
On Thursday, Tether (USDT), the popular dollar-pegged stablecoin, made headlines by reaching an all-time high market capitalization of $83.6 billion.
Regulatory developments emerged from various corners of the globe throughout the week. Bali, a picturesque Indonesian province and sought-after tourist destination, reiterated its ban on crypto payments for tourists. Bali Governor Wayan Koster sternly warned visitors about the potential consequences of using cryptocurrencies for payments, including deportation and penalties. Indonesian law mandates that all transactions must be settled in the local currency, the rupiah, making the use of cryptocurrencies for payments illegal.
In the United States, a recently disclosed agreement between President Joe Biden and House Speaker Kevin McCarthy thwarted an unpopular White House proposal for a 30% excise tax on crypto firms based on their electricity consumption. U.S. Congressman Warren Davidson confirmed this development via Twitter on Monday, offering relief to the crypto industry.
Another significant event unfolded as the central banks of Hong Kong and the United Arab Emirates convened in Abu Dhabi to discuss enhancing financial cooperation and collaborating on virtual asset regulation. In a move considered pivotal for crypto's advancement in China, Hong Kong began permitting retail investors to trade cryptocurrencies on Thursday, overcoming the industry's previous crackdowns imposed since the summer of 2021.
On the domestic front, U.S. Senator Elizabeth Warren, known for her skepticism toward cryptocurrencies, continued to raise concerns about their usage in criminal activities. During a Senate Banking Committee hearing, she cited a case where a criminal organization exploited crypto to purchase precursor drugs for manufacturing the highly potent synthetic opioid Fentanyl, amassing nearly half a trillion dollars.
A study found that crypto payments to the wallets of some China-based fentanyl precursor suppliers totaled enough to produce pills with a street value of approximately $54 billion, Senator Elizabeth Warren said.https://t.co/pyXpFageUw — MarketWatch (@MarketWatch) June 1, 2023
Gemini, a prominent crypto exchange, announced its intention to obtain a license for operations in the United Arab Emirates, barely a week after unveiling its new European headquarters in Dublin, Ireland. Following in the footsteps of Coinbase, Gemini strives to expand its global presence as U.S. regulators persistently employ enforcement actions instead of providing clear guidance to the industry.
The Commodity Futures Trading Commission (CFTC) contributed to the week's developments by issuing a fresh proposal to revise risk management rules, aiming to adapt to the ever-evolving landscape of "emerging technologies" such as cryptocurrencies and artificial intelligence.
Lastly, Texas miners heaved a sigh of relief as Texas Senate Bill (SB) 1751 failed to pass during a legislative meeting. This outcome ensures that miners in the Lone Star State can continue to enjoy energy credit incentives for their cooperation with the local power grid during periods of peak demand.
Also Read: The Ultimate Guide to Becoming a Crypto Millionaire: Strategies, Tips, and Case Study