Dollar Hits 7-Month High Against Yen as Central Banks Signal Policy Split; Swedish Crown Sets Record Low
Dollar strengthens against yen; Swedish crown hits record low. Central bank policies and currency dynamics drive currency movements.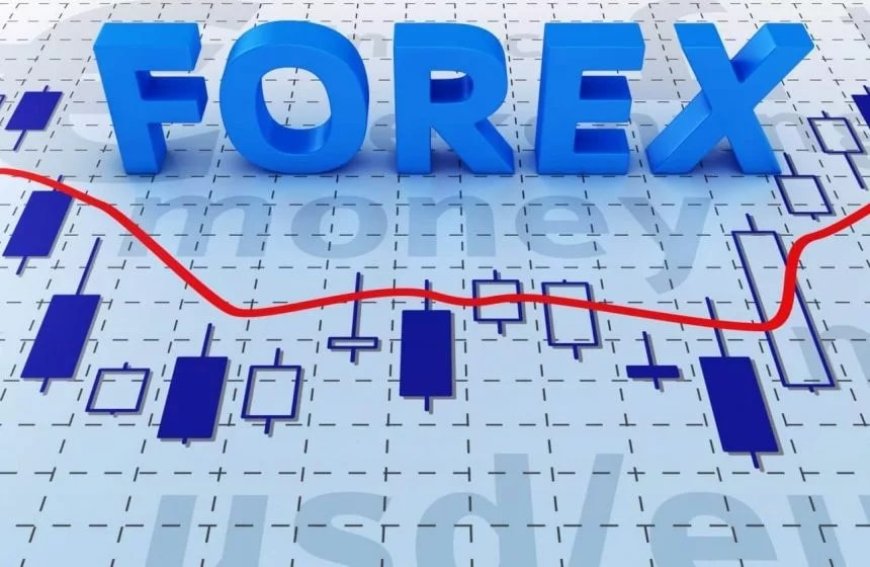 Dollar Hits 7-Month High Against Yen as Central Banks Signal Policy Split; Swedish Crown Sets Record Low
The U.S. dollar surged to its highest level against the Japanese yen in over seven months on Thursday, driven by divergent policy plans reaffirmed by the respective central banks. Simultaneously, Sweden's crown reached a historic low following the Riksbank's modest increase in its policy rate.
Dollar Strengthens on Fed's Rate Hike Outlook:
Federal Reserve Chair Jerome Powell, in a joint discussion with Bank of Japan Governor Kazuo Ueda, indicated that two interest rate hikes were likely this year. He did not rule out the possibility of a July hike. In contrast, Ueda emphasized that achieving sustainable 2% inflation and sufficient wage growth remained a distant target for the Bank of Japan (BOJ) to consider exiting ultra-easy stimulus measures. The dollar's rapid ascent of up to 11.6% since late March to 144.71 yen, its highest since November 10, has raised concerns among Japanese officials about the speed of the currency's appreciation.
Potential Intervention Looms:
Japanese government officials have expressed concerns over the dollar's rapid surge and are considering verbal intervention. If the exchange rate surpasses 145 yen, there is a possibility of intervention, as suggested by ING global head of markets, Chris Turner. Last year, the Ministry of Finance and BOJ intervened in the currency market when the dollar strengthened beyond 145 yen. Currently, the dollar is trading at 144.22 yen, down 0.2%.
Mixed Outlook for the Crown:
Sweden's crown reached a record low of 11.829 per euro following the Riksbank's decision to raise its interest rate and accelerate quantitative tightening (QT) by selling more bonds. However, doubts remain about the effectiveness of these measures in boosting the crown's strength. ING's Turner commented that the anticipated impact of faster QT on the crown's performance is yet to be proven. The crown is currently valued at 11.788 per euro, down 0.2%.
Euro Holds Steady Amid Inflation Data:
The euro showed resilience, rising 0.1% to $1.0921, despite mixed inflation data from German states and Spain. While German states witnessed an increase in consumer prices, Spain reported a 12-month inflation rate of 1.9%, the lowest since March 2021. This figure, however, exceeded economists' expectations of 1.7%.
China's Yuan Weakens as PBOC Expresses Concern:
Despite the People's Bank of China (PBOC) setting a stronger-than-expected official rate, the Chinese yuan continued its decline, nearing a seven-month low. The PBOC's move indicates growing discomfort with the recent depreciation of the currency. The offshore market recorded a 0.1% increase to 7.2492 yuan against the dollar, approaching the previous day's 7-1/2-month low of 7.2694.
Other Currency Movements:
The Australian dollar rose 0.4% to $0.6632 following better-than-expected retail sales data. On the other hand, the Russian rouble weakened beyond 87 against the dollar, reaching a 15-month low due to concerns over domestic political risks stemming from a recent aborted mutiny.
Conclusion: The U.S. dollar maintained its upward momentum against the Japanese yen as the Federal Reserve projected further interest rate hikes, while the Bank of Japan remained cautious. Sweden's crown faced challenges as the Riksbank's rate hike failed to bolster its position. The euro held steady despite mixed inflation data, and China's yuan weakened despite efforts by the People's Bank of China to stabilize the currency. Additional currency movements included the Australian dollar's rise and the Russian rouble's decline due to political uncertainties.
Also Read: US Dollar Steady as Resilient Economic Data Eases Recession Worries; Australian Dollar Slides on Inflation Slowdown