Forex Dollar Strengthens against Euro Amid Israel-Palestinian Conflict
Dollar gains against euro amid escalating Israel-Palestinian conflict. Market concerns rise as tensions widen beyond Gaza. Updates on the financial impact.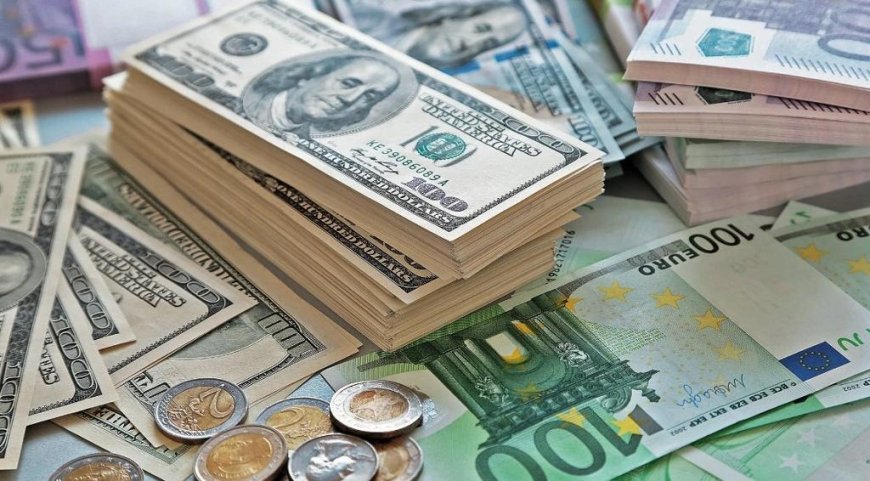 Forex Dollar Strengthens against Euro Amid Israel-Palestinian Conflict
The dollar, a traditional safe-haven, surged against the euro and pound as tensions escalated between Israel and the Palestinian group Hamas, prompting concerns of a potential wider conflict.
Israeli Prime Minister Benjamin Netanyahu stated that Israel's response to the unprecedented attack from Palestinian gunmen will have profound implications for the Middle East.
As Israel mobilized an unprecedented 300,000 reservists and issued warnings to residents in Gaza, there are fears of an impending ground assault against Hamas.
Market strategist Marc Chandler noted that while geopolitical tensions remain uncertain, as long as the conflict is contained within Israel and Gaza, focus on economic fundamentals may resume.
The Israeli shekel experienced a 2.84% dip against the dollar after the Bank of Israel announced its intention to sell up to $30 billion in foreign currency to maintain stability.
The dollar index, gauging the dollar against other major currencies, saw a 0.047% rise, while the euro fell by 0.35% to $1.0549.
The Japanese yen, another traditional safe-haven, saw a 0.28% rise to 148.89 per dollar. However, trading in Japan was halted due to a holiday.
Meanwhile, the sterling declined by 0.19% against the U.S. dollar, reaching 1.2209.
Experts suggest holding U.S. dollars during times of global conflict, emphasizing the dollar's initial gains.
Furthermore, Friday's data indicating a significant increase in U.S. employment in September potentially sets the stage for higher-than-expected inflation figures.
Data from the U.S. Commodity Futures Trading Commission showed net long positions on the dollar hitting a one-year high.
However, the market isn't anticipating a rate hike from the Federal Reserve in November, with futures pricing an 85% likelihood of rates remaining unchanged.
The dollar index experienced its first weekly decline in 11 weeks after a continuous streak of gains.
In Europe, concerns over a potential recession were reignited as data revealed a slightly larger-than-anticipated drop in German industrial production for August.
In Asia, China's yuan remained stable against the dollar in its first trading day following the Golden Week holiday, supported by stronger-than-expected official guidance. The offshore yuan, however, experienced a 0.18% drop, settling at 7.2964 per dollar.
Also Read: Yen Edges Up as Dollar Takes a Dip: Forex Market Update, Oct 4, 2023