Donald Trump Faces High-Stakes Testimony in Legal Battle to Protect Real Estate Empire
Former President Donald Trump testifies in a pivotal trial to safeguard his real estate empire. Get insights into this high-stakes legal battle.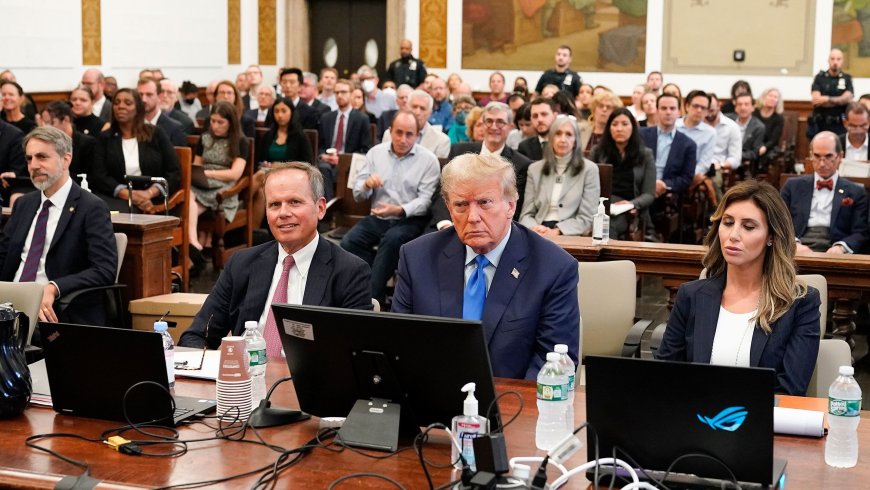 Donald Trump Faces High-Stakes Testimony in Legal Battle to Protect Real Estate Empire
As Donald Trump prepares to take the stand in his New York civil fraud trial, it marks yet another chapter in his long history of legal entanglements. From his days as a football team owner to his time as a casino magnate, Trump has been no stranger to the courtroom.
This trial, brought by New York Attorney General Letitia James, focuses on allegations of inflating property values in financial statements. If the accusations hold, Trump could face losing control of iconic properties like Trump Tower.
Trump's testimony follows that of his sons, Eric and Donald Trump Jr., and precedes that of his daughter Ivanka. It's a deeply personal matter that strikes at the heart of his image as a successful businessman.
Throughout the years, Trump's testimony style has been marked by a mixture of confidence, defensiveness, and assertiveness. His previous appearances in court provide a window into how he may approach this trial.
In the 1980s, Trump testified before Congress as the owner of the USFL's New Jersey Generals. He also spoke on behalf of lawyer Roy Cohn at a state disciplinary hearing. Known for his firebrand persona, Trump didn't mince words when discussing matters that concerned him deeply.
Fast forward to 2013, when Trump faced a lawsuit over changes to contract terms for a Florida condominium project. His demeanor during the proceedings echoed the spirited rallies and TV appearances that would later define his political career.
Trump's propensity for boasting and deflecting responsibility may become a focal point in this trial. The allegations of inflating property values have the potential to shed light on his business practices.
The trial's outcome holds significant implications not only for Trump's real estate empire but also for his political trajectory. As the proceedings unfold, all eyes are on the former President and the potential impact this trial may have on his legacy.
In the end, Trump's testimony in this civil fraud trial is just one more chapter in his storied legal history. From sports franchises to casinos, and now to his real estate empire, his journey through the legal arena continues to be closely watched by observers on all sides.
Also Read | From the White House to the Courtroom: Donald Trump's Classified Documents Saga Unfolds