Key Events Ahead: Strikes, Prices, and Earnings in Focus
Insights on Labor Strikes, Inflation, and Key Earnings Reports.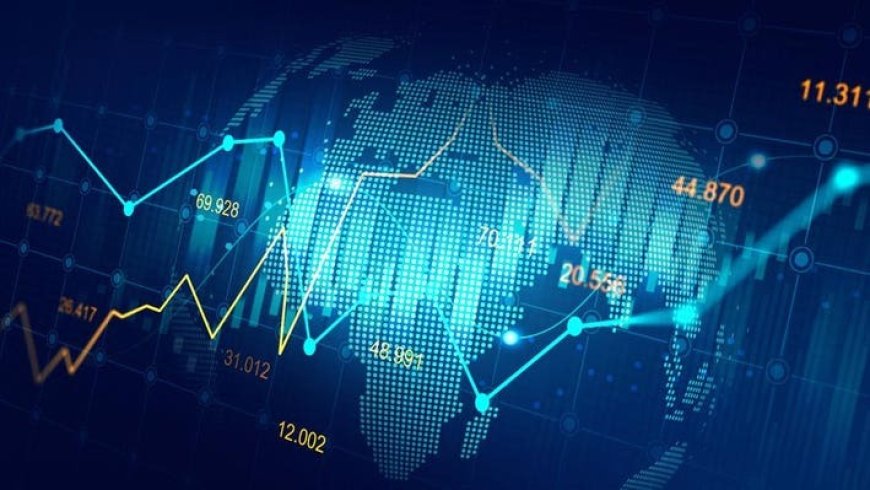 Key Events Ahead: Strikes, Prices, and Earnings in Focus
Following a week of market volatility triggered by a hawkish stance from the Federal Reserve, the upcoming week promises to be equally eventful. Investors are set to receive updates on labor disputes, the Fed's favored inflation gauge, and earnings reports from major players like Costco and Nike. The release of the Personal Consumption Expenditures (PCE) index, a pivotal economic indicator for the Fed, will be the highlight of the week. Additionally, consumer sentiment checks, housing data, and updates on economic growth will add further depth to the economic landscape.
I. Economic Indicators: Insights Awaited
Monday: Dallas Fed Manufacturing Activity
The week kicks off with a keen focus on the Dallas Fed Manufacturing Activity report. This data will provide critical insights into the pulse of the manufacturing sector and potential shifts in sentiment.
Tuesday: New Home Sales and Consumer Sentiment
Tuesday brings forth two key releases. The New Home Sales report for August will be closely scrutinized for its implications on the housing market. Simultaneously, the Consumer Confidence Index from both the Conference Board and the University of Michigan will offer crucial readings on consumer sentiment.
Friday: PCE Inflation Data
The pinnacle of the week will be the release of "core" PCE data on Friday. Analysts are closely tracking this data for its impact on inflation trends and its potential deviation from previous months.
II. Corporate Earnings: Insights into Industry Performance
Tuesday: Costco and Walgreens Boots Alliance
Retail giants Costco and Walgreens Boots Alliance will disclose their earnings reports. These releases will serve as barometers for consumer spending trends and the performance of the retail sector.
Thursday: Blackberry, Carmax, Nike, and Vail Resorts
Thursday is set to be a pivotal day for earnings, featuring reports from Blackberry, Carmax, Nike, and Vail Resorts. These releases are anticipated to wield significant influence on the broader market.
Friday: Carnival
Earnings from Carnival on Friday will provide a critical snapshot of the travel and leisure industry's performance, offering insights into consumer preferences and spending patterns in this sector.
III. Ongoing Labor Disputes: Impact on Industries and Markets
United Auto Workers (UAW) Strike
The UAW strike, now in its third week, continues to be a focal point for the automotive sector and broader labor landscape. The outcome of these negotiations could significantly shape industry dynamics.
Writers Guild of America (WGA) Negotiations
Talks between the Writers Guild of America and the Alliance of Motion Picture and Television Producers have gained momentum after a four-month stalemate. The resolution of this negotiation will be pivotal for the entertainment industry.
IV. Market Analysis: Responding to Federal Reserve Developments
The hawkish stance from the Federal Reserve last week led to significant market volatility. This section delves into the potential repercussions and investor sentiment following the Fed's announcement.
V. Potential Macro Challenge: Government Shutdown
As the possibility of a government shutdown looms on October 1, this section assesses the potential economic impact and market response to such an event.
The forthcoming week is poised to be a defining period for financial markets, with an array of critical events and indicators on the horizon. From pivotal economic data releases to game-changing earnings reports and ongoing labor disputes, each factor holds substantial weight. This article aims to provide a comprehensive overview of the events that will dominate financial discussions in the coming days. Stay tuned for extensive coverage and in-depth analysis throughout the week.
Also Read: Breaking News: U.S. Treasury Launches Crucial Economic and Financial Partnerships with China