Breaking News: U.S. Treasury Launches Crucial Economic and Financial Partnerships with China
Fostering Diplomacy: U.S. Treasury Initiates Key Economic and Financial Collaborations with China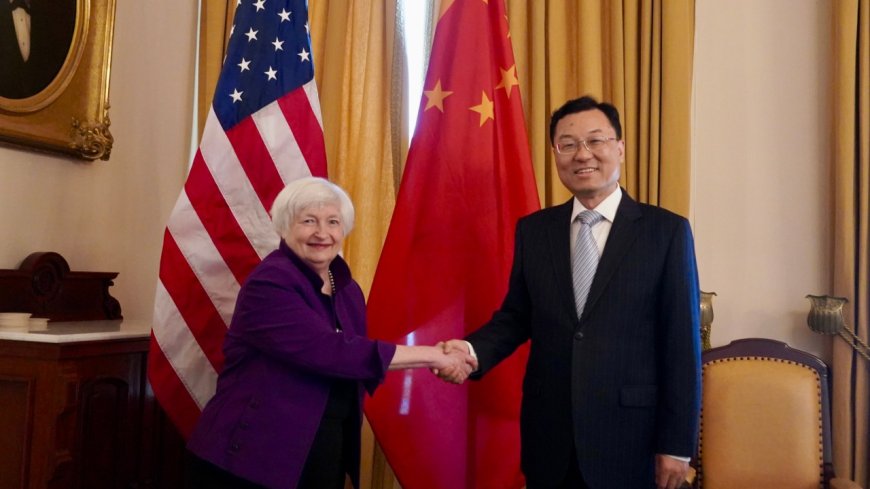 Breaking: U.S. Treasury Launches Crucial Economic and Financial Partnerships with China
U.S. Treasury Department has officially launched two vital working groups focused on economic and financial matters, establishing a consistent platform for policy discussions between the world's leading economies.
The Economic Working Group will collaborate with China's Ministry of Finance, while the Financial Working Group will partner with the People's Bank of China. This development follows Treasury Secretary Yellen's recent visit to Beijing in July, signifying a concerted effort to restore open channels of communication on economic and financial matters after years of strained relations.
Secretary Yellen emphasized the pivotal role of these working groups in addressing both common interests and disagreements between the two nations. China's Finance Ministry and central bank have affirmed the establishment of these groups, underscoring their critical role in enhancing communication and cooperation on vital economic issues.
Secretary Yellen reiterated to Chinese officials that the U.S. aims to leverage these groups to foster collaboration with China on global challenges, including debt restructuring for struggling economies, climate finance, and anti-money laundering efforts.
This development comes after Commerce Secretary Gina Raimondo's agreement in August to establish a working group on U.S. export controls, aimed at providing clarity on U.S. policies.
Previously, the Treasury and State Departments conducted annual Strategic and Economic Dialogue meetings with China. However, this forum came to an end in 2017 with the change in U.S. administration, marking a shift towards a more confrontational approach to China, leading to a prolonged tariff dispute between the two nations.
Also Read: US Commerce Chief Gina Raimondo Set for Important Meeting with Chinese Vice Premier in Beijing