Litecoin's Quest for $1,000 and Wall Street Memes: Cryptocurrency Updates
Can Litecoin reach $1,000? Explore its trading volume surge and the buzz around Wall Street Memes in the crypto world. Key insights on prices.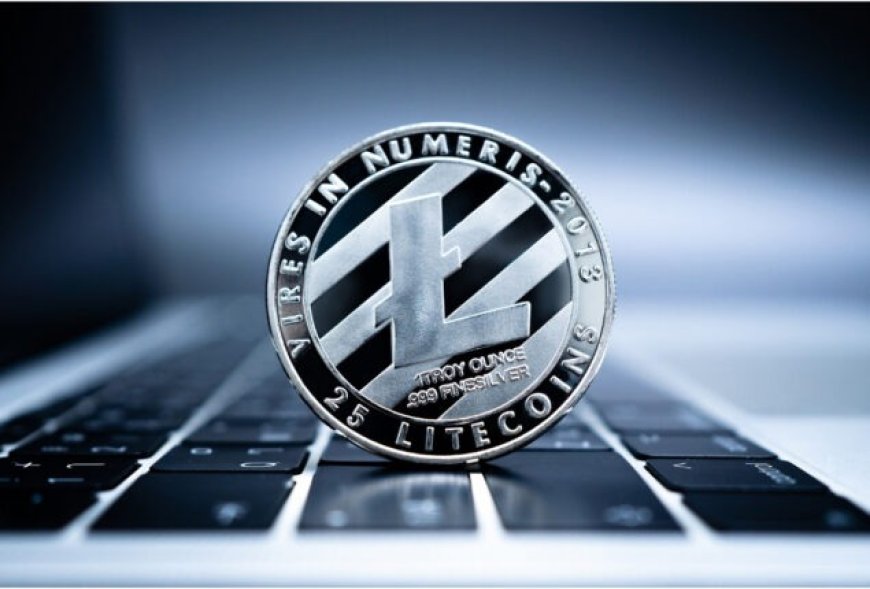 Litecoin's Quest for $1,000 and Wall Street Memes: Cryptocurrency Updates
Litecoin (LTC) has emerged as a frontrunner, captivating traders and investors alike. Beyond its price movements, Litecoin's impressive surge in trading volume has propelled it into the top 10 most traded coins, sparking discussions about whether it can breach the coveted $1,000 mark.
At the time of writing, Litecoin is exchanging hands at $64.34, having exhibited a positive uptick of approximately 1.50% over the past 24 hours.
A glance at CoinMarketCap positions Litecoin at the 15th spot, fortified by a robust live market capitalization of roughly $4.74 billion.
Litecoin's Journey to $1,000: A Technical Analysis
Diving into the technical aspects of Litecoin's recent performance, the charts paint an intriguing picture. Litecoin made a determined push to overcome the $65 resistance level, although it fell short of this mark. Notably, Litecoin has consistently concluded trading sessions below $67, which aligns with the 23.6% Fibonacci retracement level.
These patterns indicate the possibility of a price correction on the horizon. Adding to the intrigue are the emergence of neutral candles such as dojis and spinning tops, signaling investor indecision.
Zooming in on the four-hour timeframe, Litecoin's price oscillates around the 50-day exponential moving average. This underscores the ongoing tug-of-war between bullish and bearish sentiments in the market.
A deeper examination reveals a notable divergence among key technical indicators. The Relative Strength Index (RSI) lingers below the 50 mark, suggesting a bearish sentiment prevailing among market participants. In contrast, the Moving Average Convergence Divergence (MACD) paints a different picture, with histograms residing above the zero line and displaying green bars, indicating a potential strengthening of bullish momentum.
This disparity underscores the market's current state of uncertainty, with investors eagerly awaiting a catalyst to guide Litecoin's price trajectory.
Key Levels to Watch
In the coming days, traders should closely monitor critical price levels. Key support is anticipated around the $63.75 mark, closely aligned with the 50-day exponential moving average. A breach below this level could expose Litecoin to the $62.25 support, with the significant $61 level acting as a potential stronghold.
On the flip side, a bullish breakthrough above $64.85 may open the door for an ascent to $66.85. Beyond this point, the 38.2% Fibonacci retracement level might present a challenge, potentially capping gains near the $70.43 mark.
In summary, the $65 price level remains pivotal. A dip below it may attract sellers, while a climb above it could draw buyers into the market.
Wall Street Memes - A Memecoin Making Waves
Within the expansive cryptocurrency landscape, individual investors are increasingly diversifying their portfolios with various investment opportunities. One intriguing option that has garnered significant attention is Wall Street Memes (WSM), a memecoin that has created a buzz, particularly during its presale phase.
Wall Street Memes, an online community known for catering to the unique interests of cryptocurrency enthusiasts, is the driving force behind this distinctive coin. The presale of WSM has witnessed robust investor interest, raising over $300,000 on its inaugural day and accumulating a total of $25 million thus far.
During the presale period, WSM tokens are available for purchase at a price of $0.0337 each, presenting an enticing opportunity for potential growth that should not be underestimated.
Participate in the Wall Street Memes venture now and become part of this exciting and potentially rewarding journey.
Also Read: Binance Ensures Smooth Operations for Belgian Users with New Polish Entity