Stock Market Insights: S&P 500 Faces Volatility Amid Economic Data and Options Event
Market volatility as S&P 500 responds to economic data and options event. Nasdaq 100 sees a decline. Apple's iPhone 15 Pro in high demand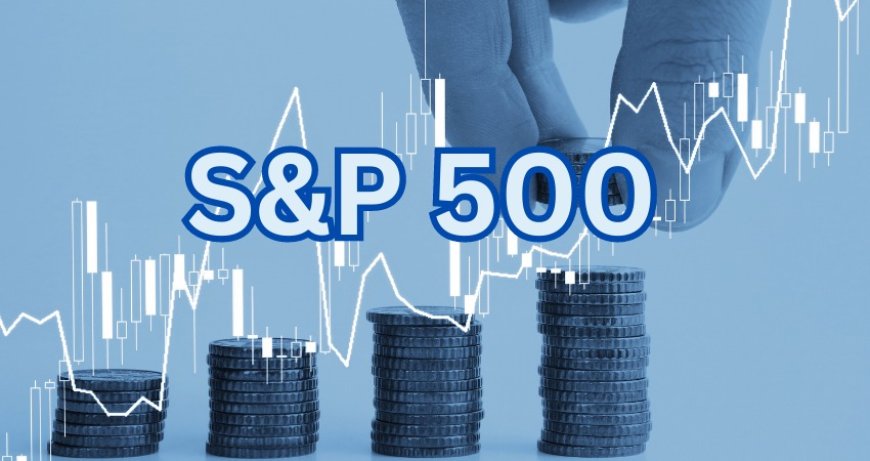 Stock Market Insights
S&P 500 index teetered on the brink of erasing its hard-earned gains. Meanwhile, the Nasdaq 100 saw a 1.5% downturn, with tech behemoths Amazon and Nvidia at the forefront of the decline. This slide was compounded by reports of Taiwan Semiconductor Manufacturing Co. urging a delay in high-end equipment shipments, causing a 2.5% dip in chipmaker stocks.
The automotive industry also experienced turbulence, exemplified by the fluctuating fortunes of Ford and General Motors due to an industry-wide strike. Conversely, Apple emerged as a standout performer, with its recently launched iPhone 15 Pro generating immense pre-order interest.
Friday's market saw the culmination of a $4 trillion options event, contributing to heightened volatility. This event coincided with the rebalancing of benchmark indexes, further influencing market dynamics. Analysts caution that these factors may culminate in significant market swings.
While US inflation expectations witnessed a dip, there was a surge in consumer confidence regarding the economic outlook. Nevertheless, sentiment levels fell below the median estimate per a Bloomberg survey. In a surprising turn, New York's factory activity expanded unexpectedly, spurred by a surge in new orders. However, factory production saw only marginal growth, hampered by decreased motor vehicle output.
Economists surveyed by Bloomberg News project a robust US economy will prompt the Federal Reserve to contemplate one additional interest-rate hike this year, sustaining it at the zenith level well into the following year.
In terms of fund inflow, equity funds experienced their most substantial weekly increase in 18 months, signaling growing investor confidence in a smooth landing for the US economy. According to Bank of America Corp., global stocks attracted a staggering $25.3 billion in the week ending September 13, marking the highest influx since March 2022.
Despite this optimism, strategist Michael Hartnett offers a broader bearish perspective. He underscores that cash and Treasuries have garnered the lion's share of inflows, both poised for a record-setting year.
Noteworthy Corporate Developments:
Charles Schwab Corp. reported a temporary dip in net new money, attributable to client attrition during the integration of TD Ameritrade.

Adobe Inc. met sales expectations but fell short of investor projections for revenue growth, driven by its artificial intelligence tools.

Walt Disney Co. fielded at least one offer for its ABC TV network, local stations, and select cable channels, signaling a strategic pivot towards streaming.

Discover Financial Services contemplates the potential sale of its student-loan business as part of a broader initiative to streamline operations.

Instacart, the largest grocery-delivery service in the US, increased its price range for an impending initial public offering following a stellar debut for chip designer Arm Holdings.
Market Movements:
S&P 500: -0.9%

Nasdaq 100: -1.4%

Dow Jones Industrial Average: -0.6%

Stoxx Europe 600: +0.2%

MSCI World Index: -0.4%
Currency Market:
Bloomberg Dollar Spot Index: Unchanged

Euro: +0.2% to $1.0668

British Pound: Unchanged at $1.2397

Japanese Yen: -0.3% to 147.85 per dollar
Cryptocurrency Market:
Bitcoin: -1.2% to $26,267.5

Ether: -0.7% to $1,616.5
Bond Market:
10-year Treasuries Yield: +3 basis points to 4.32%

Germany's 10-year Yield: +8 basis points to 2.67%

Britain's 10-year Yield: +7 basis points to 4.36%
Commodities:
WTI Crude: +0.1% to $90.27 a barrel

Gold Futures: +0.8% to $1,948.80 an ounce.
Also Read: Auto Workers Go on Strike; Arm Holdings Shares Surge; Market Stability Continues