Auto Workers Go on Strike; Arm Holdings Shares Surge; Market Stability Continues
Read about the auto worker strike, Arm Holdings surge, and market trends. Get insights into global economy and stock movements.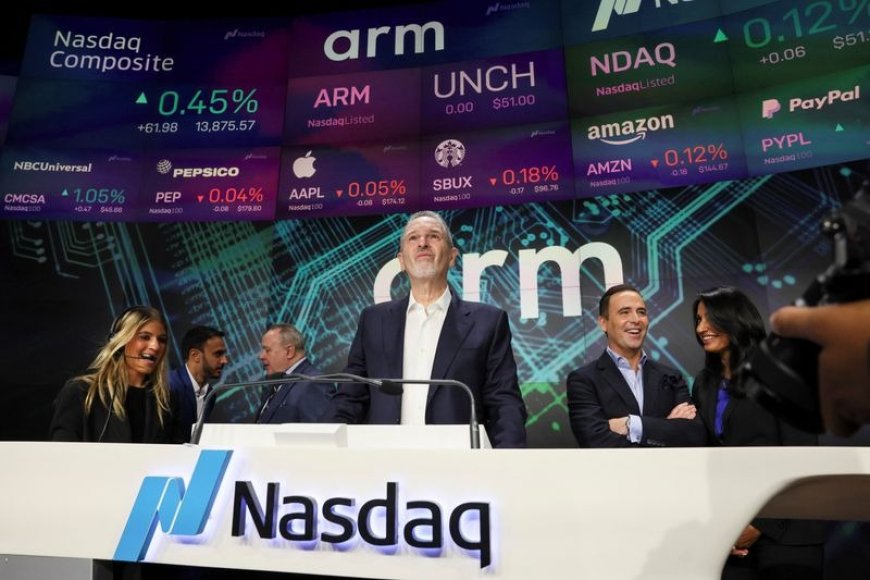 Auto Workers Go on Strike; Arm Holdings Shares Surge; Market Stability Continues
Workers in the auto industry have begun a strike, affecting car manufacturers. At the same time, Arm Holdings, a technology company, has seen a significant increase in its shares. Markets in Asia and Europe are doing well, thanks to good economic news from China. This suggests that the government's efforts to stimulate the economy are working. The price of oil, specifically Brent crude, is holding steady at around $94 per barrel. The value of the dollar is slightly lower compared to other major currencies, and interest rates on government loans are a bit higher.
Impact on Car Companies:
Companies like General Motors and Ford have seen their stock prices drop by about 2% before the US stock market opened. This happened because the workers' union for auto companies, called the United Auto Workers, decided to go on strike. This is a big deal and might last a long time. On the other hand, Arm, a tech company, has seen its shares go up by about 6%. This comes after a very successful first day of trading, where its shares went up by 25%.
What's the Triple Witching Options Event?
People who play the stock market are getting ready for something called the triple witching options event. This is when certain kinds of deals linked to the stock market end, and it can cause a lot of action and changes in prices.
Looking Ahead to a Big Meeting:
People are also getting ready for an important meeting of the Federal Reserve next week. Many experts think that the Federal Reserve will decide to keep things the way they are with interest rates. This might help prevent the economy from suddenly slowing down too much.
Why is the Euro Having a Tough Time?
The euro, which is the money used in many European countries, has been losing value for nine weeks in a row. This is the longest losing streak it's had since it was created more than 20 years ago. One reason is that people think the European Central Bank won't raise interest rates anymore. This has made the euro less valuable.
Good News from China:
In Asia, stock markets went up a lot because China, a big country in Asia, shared some really good news. It turns out that Chinese factories made more stuff in August than experts expected. Also, Chinese people spent more money, especially on travel, because they had a longer summer vacation this year.
More Money Going into Stocks:
People are feeling pretty good about the economy, so they're putting more of their money into stocks. In fact, more money went into stocks this week than in any other week in the past year and a half. This shows that a lot of people think the economy in the US will keep doing well.
What's Coming Up:
Later today, we'll get some important information about how much stuff factories in the US made in August. Also, we'll find out how confident people are about the economy.
Important Things This Week:
US industrial production, University of Michigan consumer sentiment, Empire Manufacturing index (Friday)
Market Movements:
Stoxx Europe 600: +0.9% (as of 12:51 p.m. London time)

S&P 500 futures: Little changed

Nasdaq 100 futures: -0.1%

Dow Jones Industrial Average futures: +0.2%

MSCI Asia Pacific Index: +0.6%

MSCI Emerging Markets Index: +0.4%
Currency Trends:
Bloomberg Dollar Spot Index: Little changed

Euro: +0.1% to $1.0654

Japanese yen: -0.3% to 147.85 per dollar

Offshore yuan: +0.2% to 7.2772 per dollar

British pound: Little changed at $1.2406
Cryptocurrency Movement:
Bitcoin: -0.3% to $26,505.7

Ether: -0.3% to $1,624.37
Bond Yields:
10-year Treasuries: +3 basis points to 4.32%

Germany's 10-year yield: +6 basis points to 2.65%

Britain's 10-year yield: +7 basis points to 4.35%
Commodities Update:
Brent crude: +0.4% to $94.07 a barrel

Spot gold: +0.4% to $1,919.02 an ounce
Also Read: AMC Secures $325.5 Million in Share Offering: A Game-Changing Move Surge the AMC Stocks