Surprise Resignation: Former Alibaba CEO Daniel Zhang Steps Down from Cloud Business
Former Alibaba CEO Daniel Zhang resigns from cloud unit in a leadership reshuffle. Learn about the strategic shifts and future prospects in this development.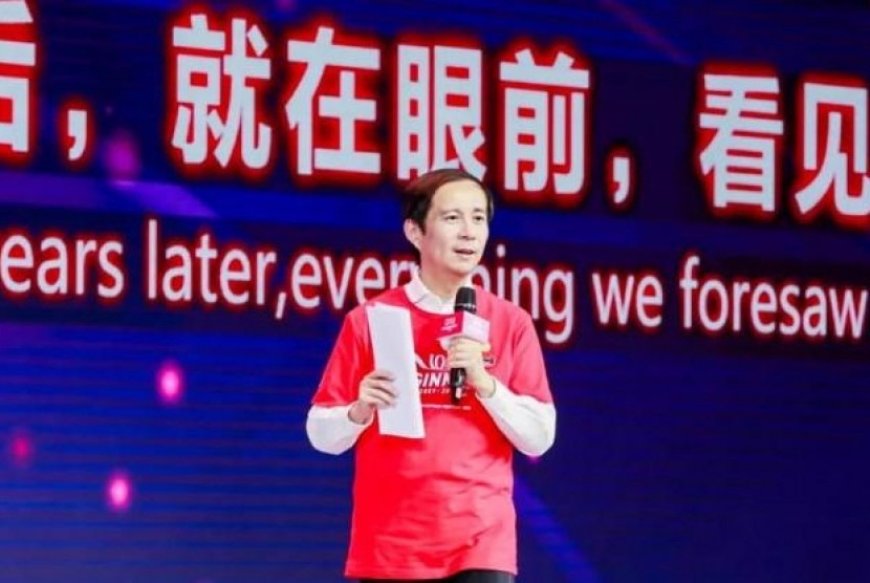 Surprise Resignation: Former Alibaba CEO Daniel Zhang Steps Down from Cloud Business
Daniel Zhang, the former CEO of Alibaba, announced his resignation as the head of the company's cloud computing unit, marking a significant development during the e-commerce giant's ongoing leadership reshuffle. This decision came on the same day Zhang relinquished his positions as Alibaba's CEO and chairman.
Alibaba disclosed its intention to invest a substantial $1 billion in a technology fund to be established by Zhang. This fund will play a pivotal role in supporting the firm's strategic initiatives for future growth.
As part of the reshuffle, Alibaba appointed Eddie Wu, its new CEO, to take charge of the cloud unit in addition to his existing responsibilities. Concurrently, Joseph Tsai, the newly appointed chairman, assumed his role, completing what Alibaba described as a seamless leadership transition.
Expressing their gratitude, Alibaba conveyed its "deepest appreciation" to Zhang for his invaluable contributions spanning 16 years.
In response to these developments, Alibaba's Hong Kong stock experienced a 3.6% decline on Monday, underscoring the significance of Zhang's departure.
In an internal communication dated Sunday, viewed by the AP, Joseph Tsai stated that Zhang had "expressed his wish to transition away from his role" as chief of the cloud business, a decision that the Alibaba board "respected and accepted." Tsai added, "Daniel will continue to contribute to Alibaba by channeling his expertise differently."
Alibaba has been diligently restructuring itself into six distinct business units with the eventual goal of spinning most of them off and listing them, a move aimed at maximizing returns for shareholders. This follows the company's announcement in May of its intention to list its cloud unit within the next year, a plan that was reaffirmed on Monday.
Zhang, who joined Alibaba in 2007, is celebrated for creating the company's annual Singles Day online shopping extravaganza. In 2015, he succeeded co-founder Jack Ma as Alibaba's CEO, and in 2019, he took on the role of chairman, following in Ma's footsteps.
The departure of such a prominent figure like Daniel Zhang will undoubtedly shape a new trajectory for Alibaba, prompting industry watchers to keenly observe the next phase of this e-commerce giant's journey.
Also Read: Asian Stock Markets: Mixed Performance Amid US Inflation and China's Economic Data