Canada's July Trade Deficit Smaller Than Expected Due to Port Strike
Canada's trade deficit for July came in smaller than expected, influenced by a disruptive port strike on the west coast. Learn how this labor dispute impacted imports and exports, as well as its potential implications for the Bank of Canada's rate decision.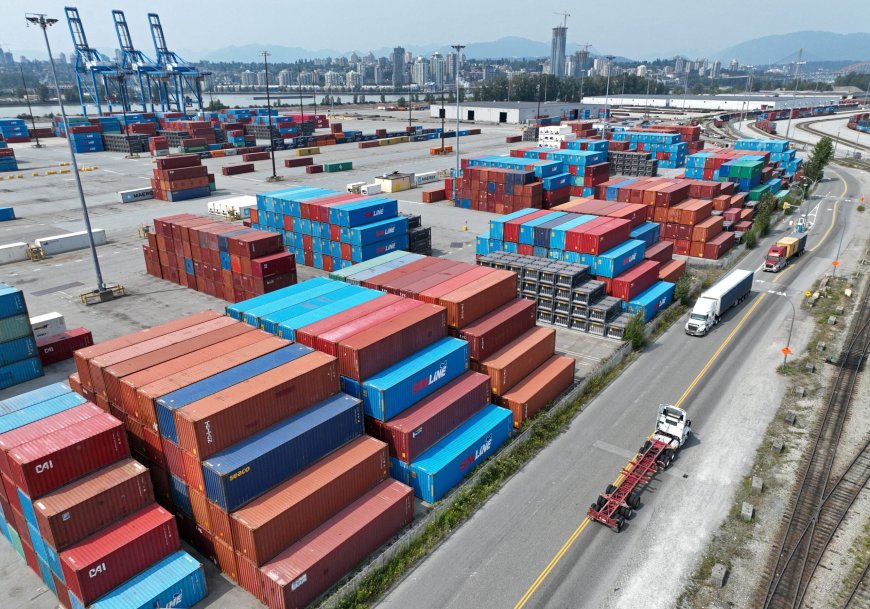 Canada's July Trade Deficit Smaller Than Expected Due to Port Strike
Canada's trade balance for July revealed a trade deficit of C$987 million ($722.97 million), a figure smaller than analysts had initially anticipated. This outcome was influenced by a significant port strike on the west coast, which disrupted imports while exports saw modest gains. Notably, June's trade deficit was also revised from C$3.73 billion to a record C$4.92 billion, marking the third-largest deficit on record.
Port Strike Disrupts Imports and Exports
The impact of a 13-day strike involving dock workers in British Columbia was felt in both import and export sectors during July. This labor dispute caused disruptions at two of Canada's busiest ports. Statistics Canada has cautioned that the repercussions of this strike may continue to affect trade activities in the months ahead as backlogs in freight are cleared.
Import-wise, July saw a substantial decline of 5.4%, marking the most significant percentage drop since January 2022. Imports were mainly affected by reduced imports of unwrought gold and collective declines in product categories such as consumer goods and electronics, which are heavily dependent on British Columbia ports. By volume, imports decreased by 4.3%.
On the export front, total exports increased by 0.7% in July. This growth was driven by higher exports of canola, aircraft, and other transportation equipment and parts, which helped offset the impact of the strike. However, when measured by volume, exports experienced a 0.2% decrease.
Bank of Canada's Rate Decision
In light of these trade developments, the Bank of Canada is expected to maintain its interest rates at a 22-year high of 5%, as suggested by analysts. This decision follows an unexpected economic contraction in the second quarter and data indicating that month-over-month GDP in July was likely to remain flat.
It is important to note that the exchange rate used in this article is $1 = 1.3652 Canadian dollars.
Also Read: Global Markets Rise as China's Policy Stimulus Boosts Sentiment