Coinbase Spearheads Grassroots Drive for US Crypto Legislation
Coinbase intensifies grassroots campaign for clear crypto legislation. Join the movement for regulatory transparency.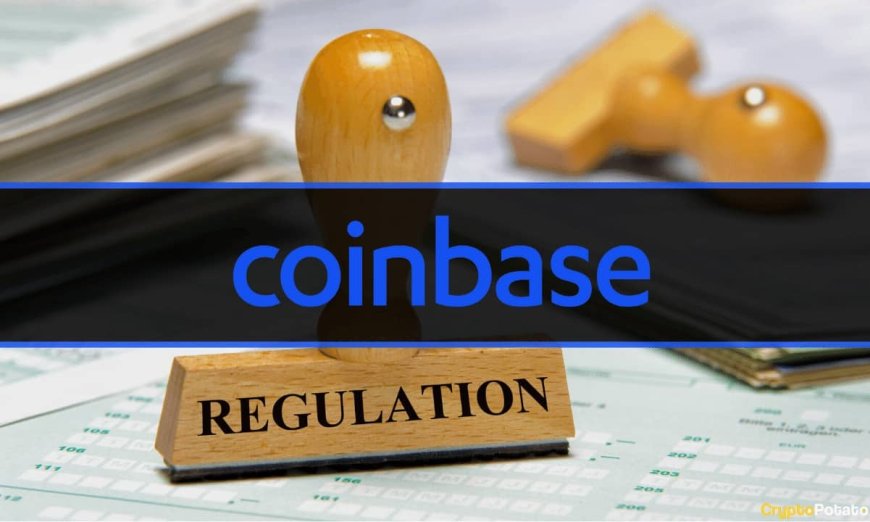 Coinbase, the preeminent cryptocurrency exchange in the United States, is embarking on an ambitious grassroots advocacy campaign to propel legislation that promises regulatory clarity for the industry, announced the company.
In a significant development, a congressional committee in July made strides on a crypto bill aimed at defining the categorization of cryptocurrencies as securities or commodities. The industry fervently hopes for this bill to progress to a full vote in the U.S. House of Representatives.
Today, Coinbase launches a wide-ranging paid media campaign, featuring targeted advertisements in Washington, DC, coupled with calls-to-action on its own platform, encouraging crypto enthusiasts to actively engage with their Congress members and implore them to support crypto legislation.
In addition to this, Coinbase is orchestrating a "fly-in" event on September 27, convening executives and developers from approximately 35 crypto companies to engage with staff and lawmakers on Capitol Hill.
Kara Calvert, head of U.S. policy at Coinbase, emphasized, "Crypto is just so much bigger than Coinbase, and that I think is what's going to be really powerful about the fly-in."
Coinbase estimates that there are presently 52 million crypto owners in the United States.
This vigorous campaign underscores the crypto industry's concerted efforts in Washington, seizing a pivotal moment to advance legislation that could help provide a framework for the U.S. Securities and Exchange Commission (SEC), an agency that has recently escalated regulatory actions against the industry. Notably, the SEC is currently entangled in a legal dispute with Coinbase over allegations of selling unregistered securities, a charge vehemently denied by the company.
In recent years, Coinbase has played a leading role in industry advocacy, allocating a substantial $3.39 million towards lobbying in the 2022 election cycle. This amount eclipses that of any other crypto company by a substantial margin, according to data from OpenSecrets.
Just last month, Coinbase took a proactive step by establishing the non-profit organization, Stand With Crypto. This entity is dedicated to advocating for policies that favor the crypto industry. The group has recently organized events in Ohio, Nevada, Georgia, and Montana, demonstrating its effectiveness in mobilizing crypto advocates, as highlighted in Coinbase's official blog.
Beyond its advocacy efforts, Coinbase has consistently strived to enhance user experience and security. The company recently rolled out innovative features to streamline the onboarding process for new users, as well as bolstering its security measures through advanced encryption protocols.
In a bid to foster broader crypto adoption, Coinbase has also been actively exploring partnerships with traditional financial institutions to facilitate the seamless integration of digital assets into mainstream finance.
As the crypto industry continues to evolve, Coinbase stands at the forefront, not only as a leading exchange but also as a staunch advocate for a regulatory framework that fosters innovation, security, and user trust.
Also Read: Breaking News: Coinbase to Discontinue Bitcoin Borrow Service