Instacart Gears Up for Nasdaq Debut Following Arm's High-Profile Entry
As Instacart gears up for its Nasdaq debut, we delve into the company's journey and its impact on the online grocery delivery landscape. Learn about its valuation, key milestones, and prospects in the market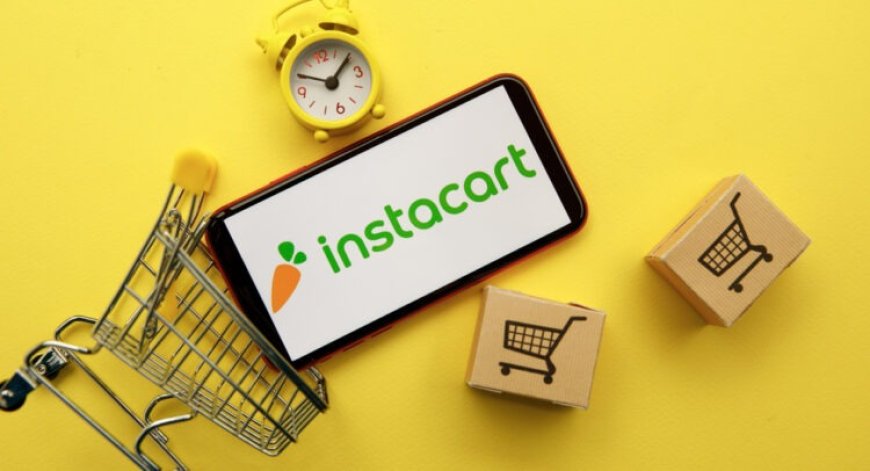 Instacart Gears Up for Nasdaq Debut Following Arm's High-Profile Entry
In the wake of SoftBank's Arm Holdings making a splash on Wall Street, the grocery delivery giant Instacart is poised to enter the Nasdaq trading arena. This double-barreled debut, reminiscent of the successful launches of chip designer Arm and RayzeBio last week, could signal a resurgence for IPOs after an 18-month hiatus.
San Francisco-based Instacart has priced its IPO at the upper end of the revised range, securing a total of $660 million in proceeds. Of this sum, $237 million is earmarked for investors divesting some of their shares alongside the company.
This offering brings Instacart's valuation to nearly $9.9 billion, a significant shift from its $39 billion worth in 2021 during its last funding round.
Instacart's journey to Nasdaq has been marked by significant milestones. In 2021, co-founder Apoorva Mehta stepped down after seven years, passing the baton to Fidji Simo, the former head of Meta's Facebook app, who assumed the role of CEO.
Moreover, the company's core business achieved profitability in 2022, a trend that has persisted through the initial half of 2023, as indicated in its regulatory filing last month.
Instacart's growth trajectory is a testament to its adaptability and resilience in navigating the dynamic landscape of the grocery delivery industry. The company's continued focus on innovation, user experience, and strategic partnerships has solidified its position as a market leader.
With its extensive network of retail partners and dedicated shopper community, Instacart has become an integral part of countless households, providing convenient access to fresh groceries and everyday essentials. As the demand for online grocery shopping continues to surge, Instacart is well-positioned to further expand its reach and offerings.
Goldman Sachs and J.P. Morgan lead the underwriting efforts for Instacart's IPO, underscoring the confidence of major financial institutions in the company's potential for growth and success in the public market.
Also Read: Wall Street Preps for Crucial Fed Meeting Amidst Mixed Market Sentiments