Cryptocurrency Market Update: JPMorgan Predicts Decreased Volatility Following Recent Bitcoin Dip
Insights from JPMorgan's research highlight reduced cryptocurrency market turbulence after recent Bitcoin declines. Explore the evolving trends and potential impact on the crypto landscape.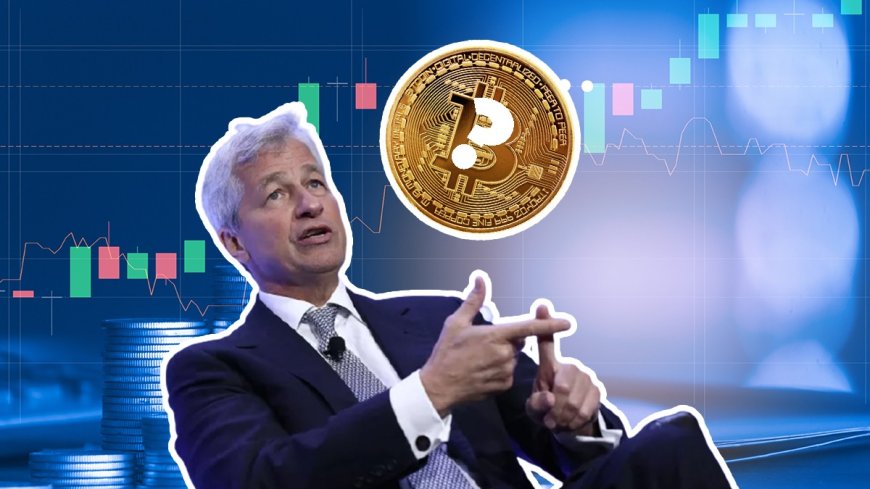 Cryptocurrency Market Update: JPMorgan Predicts Decreased Volatility Following Recent Bitcoin Dip
In a comprehensive research analysis issued by JPMorgan Chase & Co., experts suggest that the recent instability observed in the cryptocurrency markets could potentially be subsiding. The market had undergone significant fluctuations due to sell-offs and liquidation of long positions. However, the impact of these actions, primarily triggered by the diminishing positive legal and regulatory news, appears to be gradually diminishing. This observation is supported by industry analysts, including the reputable Nikolaos Panigirtzoglou.
A key factor in this evolving situation is the decreasing intensity of the selling wave. There are clear signs that the unwinding of positions is progressing towards its concluding stages. The declining open interest in CME Bitcoin futures contracts, a reliable gauge of the robustness of ongoing price trends, lends credence to this perspective.
The JPMorgan report cautiously predicts a phase of "restricted downside for crypto markets in the short term." Nevertheless, it is imperative to acknowledge that the cryptocurrency market is inherently characterized by volatility and can be susceptible to swift changes.
As of Friday, around 11:30 a.m. in New York, Bitcoin, the foremost cryptocurrency, experienced a minor decrease of 0.2%, settling at approximately $25,980. This drop follows a recent two-week period during which Bitcoin's valuation witnessed a nearly 12% decrease, subsequent to a period of relatively stable sideways trading.
During the summer season, Bitcoin gained momentum from optimistic industry developments. Notably, applications for US exchange-traded funds (ETFs) linked to Bitcoin's spot price surged, with BlackRock Inc. leading the charge. Additionally, Ripple Labs' favorable district court ruling in its case against the Securities and Exchange Commission provided a boost of validation.
However, the initial enthusiasm stemming from these events has receded. Traders are now awaiting pivotal decisions regarding the approval of spot Bitcoin ETFs, coupled with the forthcoming SEC appeal against the Ripple court verdict. The resolution of this legal battle is anticipated within the upcoming year, adding an additional layer of market uncertainty that could influence cryptocurrency prices.
The recent market retraction can also be attributed, in part, to a broader correction impacting various risk assets, including equities. Contributing factors include overexposure within the tech sector, higher US real yields, and apprehensions about China's economic growth trajectory.
Recent indications by Federal Reserve Chairman Jerome Powell, hinting at potential interest rate hikes and the commitment to sustaining elevated borrowing costs until inflation aligns with policy objectives, have also played a role in shaping market sentiment.
To conclude, the JPMorgan report underscores the ongoing transformation within the cryptocurrency markets. It underscores the importance of an informed and cautious approach as the industry navigates the evolving dynamics influenced by both internal and external factors. As investors formulate their strategies, it is crucial to remain informed and be prepared for potential shifts within the market landscape.
Also Read: