Druckenmiller and Soros Reduce Nvidia Holdings Amidst AI Boom
Billionaire investors Druckenmiller and Soros strategically adapt their portfolios, trimming Nvidia stakes amidst the AI boom. Market insights revealed.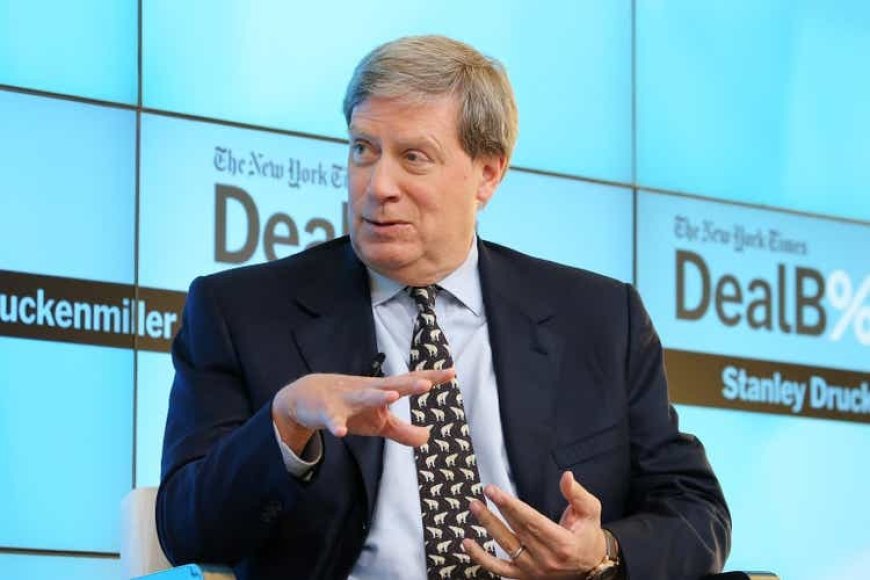 Druckenmiller and Soros Reduce Nvidia Holdings Amidst AI Boom
Billionaire investors Stanley Druckenmiller and George Soros have trimmed their investments in Nvidia. This move comes as they capitalize on the impressive gains resulting from the soaring demand for artificial intelligence (AI). Druckenmiller's Duquesne Family Office and Soros's family office, along with Stonehage Fleming's division, have divested Nvidia shares, marking the first decline in their holdings of the AI-focused company this year.
Nvidia has been a notable figure in AI computing, experiencing significant growth as data-center operators adopt the company's processors to meet the rising demand for chatbots and other AI tools. Despite being the top performer in the S&P 500 Index with a 240% surge in stock this year, Nvidia has faced challenges, including restrictions on the sale of AI accelerators to China. The Biden administration's efforts to limit advanced technology flow to China have impacted Nvidia's sales in one of its significant markets.
In the third quarter, Druckenmiller, aged 70, sold approximately 75,000 Nvidia shares worth as much as $37.2 million. Additionally, the Duquesne Family Office offloaded over half of its holding in Option Care Health Inc. while adding a stake in Alphabet Inc. valued at about $110 million. Despite the reduction, Nvidia remains the largest holding by market value in Druckenmiller's family office at $380.5 million as of September 30.
On the other hand, Soros Fund Management exited Nvidia in the third quarter, selling shares worth as much as $4.9 million. The firm also sold its holdings in Rivian Automotive Inc. while adding more than $100 million worth of shares in UK biotech Abcam Plc.
Both Druckenmiller and Soros, with net worths of $9.9 billion and $7.2 billion, respectively, according to the Bloomberg Billionaires Index, have strategically adjusted their portfolios. The moves come within the framework of the 13F filing, offering insights into how hedge funds and large family offices are adjusting their investments.
It's noteworthy that while some family offices, such as that of hedge fund billionaire David Tepper, increased their AI investments by acquiring more Nvidia stock in the quarter, others, like TPG Inc. co-founder David Bonderman's Wildcat Capital, made shifts by exiting positions in Uber Technologies Inc. and investing in US online delivery firm DoorDash Inc.
The investment landscape continues to evolve, with various players making strategic adjustments based on market trends and opportunities.
Also Read: North American Airlines See Bright Future in Asia