Elon Musk New Venture: Introducing xAI, an Artificial Intelligence Firm
Elon Musk's xAI has officially entered the AI landscape, bringing together a talented team of engineers from tech giants. Explore the visionary advancements of xAI and Elon Musk's commitment to responsible AI development.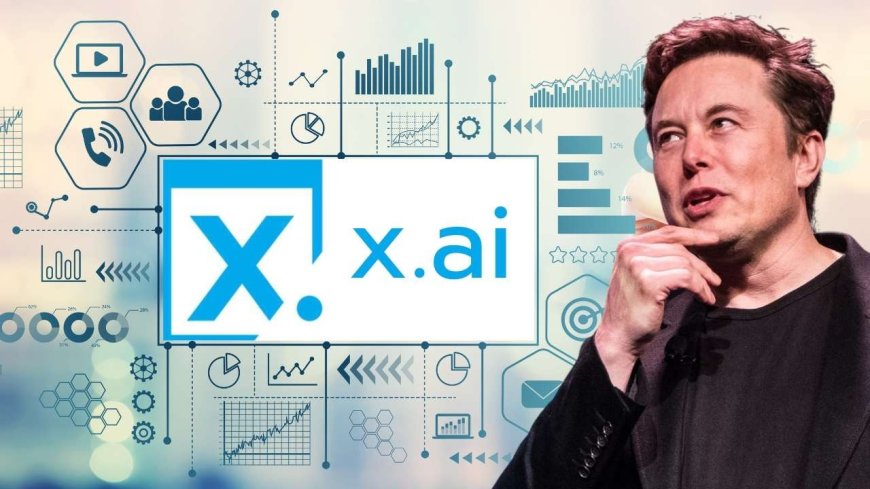 Elon Musk New Venture: Introducing xAI, an Artificial Intelligence Firm
Renowned billionaire entrepreneur Elon Musk has made an impressive foray into the world of artificial intelligence (AI) with the highly anticipated launch of xAI, an innovative AI startup. Boasting a team of talented engineers, many of whom have honed their skills at tech giants like Google, Microsoft, and OpenAI, xAI aims to push the boundaries of AI development under Musk's visionary leadership.
Announcing formation of @xAI to understand reality — Elon Musk (@elonmusk) July 12, 2023
Musk, known globally as the CEO of Tesla and the owner of Twitter, has long been a vocal advocate for responsible AI advancement and the need for regulatory oversight in the field. With xAI, he seeks to deepen our understanding of reality and shape the future of AI technology in a responsible and beneficial manner.
Taking to Twitter to make the exciting announcement, Musk declared the formation of @xAI, signaling the official launch of the startup. This significant step underscores his unwavering commitment to exploring the immense possibilities offered by AI.
To engage with the public and share their vision, xAI has scheduled a Twitter Spaces event on July 14. This interactive platform will provide a unique opportunity for individuals to connect with the brilliant minds behind xAI, gaining valuable insights into their innovative approach and future plans.
Notably, Musk had previously registered another firm named X.AI Corp, as evidenced by state filings in March. Serving as a clear testament to his dedication, Musk assumes the role of sole director, with Jared Birchall, the managing director of Musk's family office, acting as secretary. This strategic move further demonstrates Musk's active involvement in shaping the AI landscape and his commitment to driving technological advancements.
With the launch of xAI, Elon Musk solidifies his position as a leading figure in the AI industry, assembling a remarkable team of experts poised to spearhead groundbreaking developments. As the world eagerly awaits further announcements and breakthroughs from xAI, Musk's influential presence ensures that the startup will play a pivotal role in shaping the future trajectory of artificial intelligence.
Also Read: Google BERT vs. ChatGPT: Which AI Language Model Reigns Supreme?