Evertas Breaks Records with $420 Million Crypto Insurance Policy, Boosting Security for Digital Assets
Evertas sets a new industry standard with a groundbreaking $420 million crypto insurance policy, enhancing security for digital assets.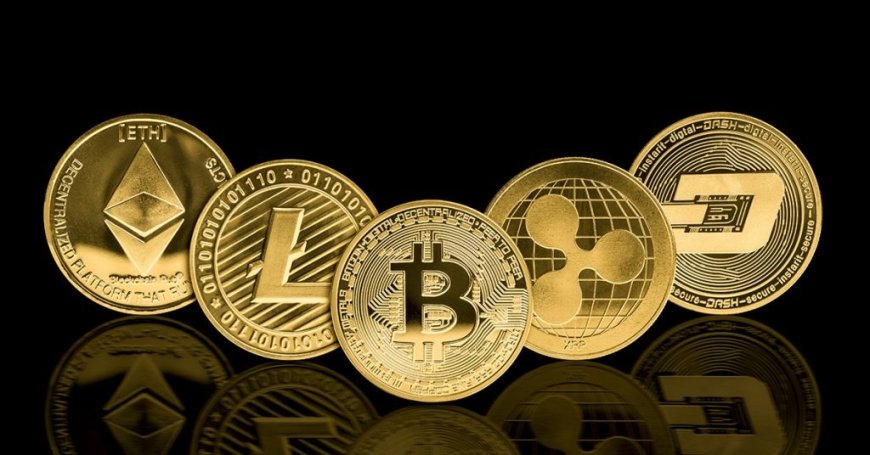 Evertas Breaks Records with $420 Million Crypto Insurance Policy
Arch Insurance International, based in London, has granted Evertas, a leading cryptocurrency insurer, authorization to offer an exceptional coverage limit in the crypto industry. Evertas can now provide a single policy with an astounding value of $420 million, exclusively designed for custodians or exchanges. This groundbreaking development marks a significant milestone for the cryptocurrency sector, aiming to address concerns regarding security breaches and thefts that have hindered industry growth. Currently, only a small fraction, estimated at 2-3%, of global cryptoassets are insured, underscoring the importance of Evertas' achievement.
J. Gdanski, CEO of Evertas, expressed, "This is the largest policy that can be approved by a single insurance company." Setting them apart from policies that claim higher values but require multiple underwriters, Evertas' $420 million coverage solidifies their position in the market.
The coverage primarily focuses on crime-related policies involving the theft of private keys held by custodians, including prominent platforms such as Coinbase Exchange and Binance. Private keys play a critical role in authorizing transactions and validating ownership. By fortifying custodian vulnerability, Evertas aims to reduce potential losses and enhance the security infrastructure of the crypto industry.
Evertas operates as a Lloyd's of London "coverholder," a designation granted to insurance firms with specialized expertise in underwriting complex risks, including those associated with cryptocurrencies. Evertas exclusively caters to providing insurance for custodians with private keys, demonstrating their commitment to addressing the unique needs and challenges of the crypto space.
Evertas entered the Lloyd's of London marketplace in February 2022, marking a significant milestone for the company. As a coverholder, Evertas possesses the authority to underwrite crypto insurance on behalf of Arch, a member of Lloyd's syndicate—an alliance of insurance entities collaborating to provide coverage for large-scale risks.
In addition to the groundbreaking crypto custodian policy, Arch Insurance International has also authorized Evertas to provide coverage for crypto mining hardware, with an impressive limit of $200 million. This coverage holds particular importance for mining operations, which often rely on extensive equipment housed in large facilities. The substantial policy size ensures comprehensive protection against potential damage caused by fire, floods, and other natural disasters.
Recent data highlights the concerning trend of crypto thefts and hacks, with losses amounting to $400 million in the first quarter of this year alone, according to a report by blockchain analysis firm TRM Labs. In response to these concerns, the traditionally conservative insurance industry is demonstrating confidence in the growing crypto space by offering tailored insurance solutions.
Gdanski further emphasized, "What you're seeing is that the insurance industry, known for its conservative nature, is recognizing the business potential and demand to support insuring this new space." Evertas' groundbreaking $420 million policy sets a new industry standard, reflecting the increasing acknowledgment of the cryptocurrency sector's potential and the necessity to safeguard its participants against potential risks.
As Evertas continues to pioneer innovative insurance solutions for the crypto industry, market participants can take comfort in the knowledge that robust coverage is available to protect their assets. With the backing of insurance providers like Evertas, the sector is poised for growth and wider adoption, fostering a more secure and resilient future for cryptocurrencies and their custodians.
Also Read: Cryptocurrency Investment Secrets: Profitable Strategies for Maximum Returns