Fast Ways to Earn Money Online Without Investment: Practical Tips and Examples
Practical strategies to earn money online without investing a dime. Explore legitimate opportunities and boost your income today.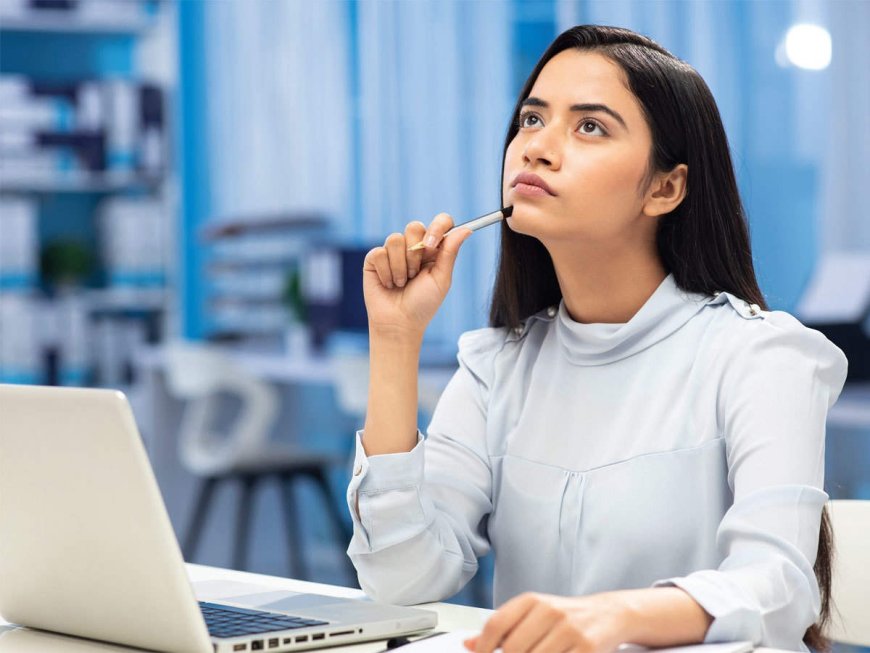 Fast Ways to Earn Money Online Without Investment: Practical Tips and Examples
In today's digital age, the internet offers numerous opportunities to earn money online without any initial investment. Whether you're looking to make a quick buck or establish a sustainable online income stream, there are various routes you can explore. In this article, we'll delve into practical methods with clear examples to help you get started on your online earning journey.
Freelancing - Monetize Your Skills
Freelancing is a versatile way to turn your skills into income. Here are some concrete examples:
Writing: If you have a knack for writing, consider offering content writing services. Platforms like Upwork and Freelancer connect talented writers with clients seeking blog posts, articles, and website content. For instance, a 1000-word article can earn you $50 or more.

Graphic Design: Graphic designers can create logos, banners, and social media graphics for businesses. Showcase your portfolio on platforms like Fiverr and attract clients willing to pay for your creative talents. A professionally designed logo can fetch $100 or more.

Web Development: Proficient in web development? Offer services such as website design, development, and troubleshooting. Clients on platforms like Upwork are constantly seeking web developers, and you can earn substantial fees for your expertise. A small business website design project can earn you $500 or more.
Online Surveys and Reviews - Quick Cash for Your Opinions
Participating in online surveys and writing product reviews can be a straightforward way to make money. Here are some reputable platforms:
Swagbucks: Take surveys, watch videos, and shop online to earn rewards. For instance, completing a survey on Swagbucks can earn you $1 to $5. Accumulate these rewards and redeem them for gift cards or cash via PayPal.

Survey Junkie: Share your opinions on various products and services and earn points that can be redeemed for cash or gift cards. A 20-minute survey can earn you around $2 to $3.

Vindale Research: Review products and participate in paid online surveys. Vindale Research offers surveys with payouts ranging from $1 to $50. It's a quick and easy way to earn some extra cash.
Affiliate Marketing - Promote and Profit
Affiliate marketing involves promoting products or services and earning a commission for every sale made through your referral. Here's an example:
Amazon Associates: Sign up for Amazon's affiliate program, promote products with unique affiliate links, and earn up to 10% in advertising fees for each sale. For example, if you promote a $50 product and a customer buys it through your link, you earn $5 in commission.
Content Creation - Turn Your Passion into Profits
Creating content can be a fulfilling way to earn money online. Here's a specific example:
YouTube Channel: If you have expertise or a passion in a particular area, consider starting a YouTube channel. You can monetize your videos through ad revenue and sponsorships. For instance, a cooking channel could earn revenue from kitchen equipment sponsorships and YouTube ads.
Online Tutoring and Coaching - Share Your Expertise
If you excel in a particular subject or skill, online tutoring or coaching can be a lucrative endeavor. Here's an example:
Language Tutoring: If you're fluent in a second language, offer online language lessons. Platforms like italki connect language learners with tutors. You can earn around $10 to $30 per hour, depending on your expertise.
Virtual Assistance - Help Businesses Thrive
Many businesses seek virtual assistants to handle administrative tasks. Here's a specific example:
Social Media Management: If you're proficient in social media, offer services to manage business accounts. You can schedule posts, engage with followers, and analyze metrics. Virtual assistants in this field can earn around $15 to $30 per hour.
Stock Photography - Turn Your Photos into Cash
If you're a photography enthusiast, selling your images on stock photography websites can be a rewarding venture. Here's an example:
Shutterstock: Register on Shutterstock as a contributor, upload high-quality images, and earn royalties every time someone downloads your photo. You can earn from $0.25 to $120 per image download, depending on the image's quality and usage.
Write an eBook - Share Your Knowledge
If you have expertise in a specific field, consider writing an eBook. Here's an example:
Fitness and Nutrition eBook: If you're a certified fitness trainer, write an eBook on effective workout routines and nutrition tips. Self-publish it on platforms like Amazon Kindle Direct Publishing and earn royalties from every sale.
Conclusion
These practical examples demonstrate that earning money online without investment is not only possible but also accessible to anyone willing to put in the effort. Choose the method that aligns with your strengths and interests, and start your journey towards online earning success. Remember, consistency and dedication are key to building a sustainable online income. Happy earning!