Homebuyers Increasing Down Payments Amidst Tough Housing Conditions
Rising Trends in Down Payments Reflect Determination to Secure Homes in Competitive Market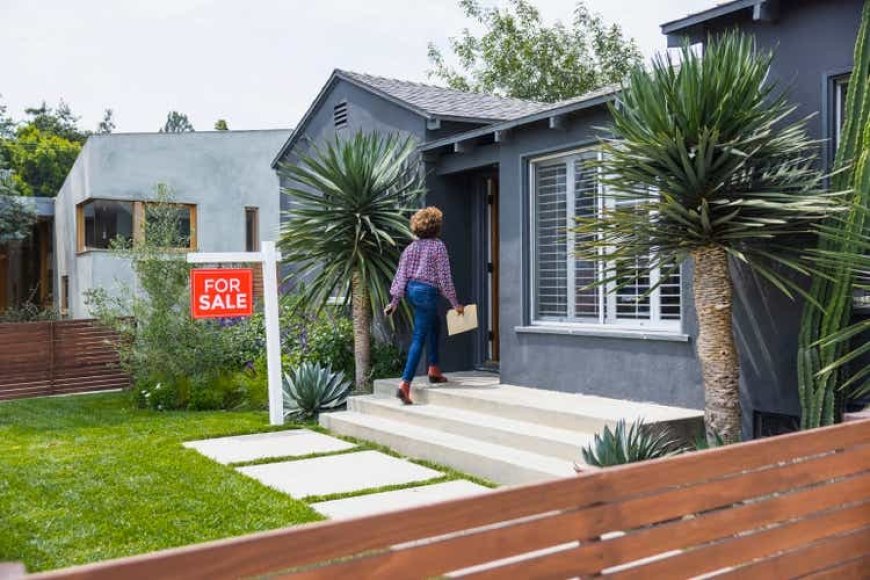 Homebuyers Increasing Down Payments Amidst Tough Housing Conditions
Homebuyers are stepping up with larger down payments. The median down payment in the US surged by 11.3% year over year, reaching a record $30,434. This trend signifies that today's homebuyers are leveraging their resources to gain a competitive edge in the market.
The Growing Trend of Larger Down Payments
Amidst a challenging housing landscape, prospective homeowners are demonstrating greater financial commitment by increasing their initial down payments. This shift is reshaping the dynamics of real estate transactions.
Skyrocketing Median Down Payments
Recent data reveals a noteworthy surge in median down payments, marking an 11.3% increase from the previous year. This figure, now standing at $30,434, is the highest recorded since data tracking commenced in 2013.
Understanding the Driving Forces Behind Larger Payments
A combination of factors contributes to this trend. Escalating home prices, particularly during the pandemic, played a pivotal role. The median home price in the US surged by nearly 40% to $373,253 in the third quarter, up from $266,861 in 2019.
Equity Leverage and Competitive Edge
Buyers are strategically leveraging their wealth, whether in the form of equity or cash reserves, to outshine competitors in the market. With inventory levels at historic lows and mortgage rates at elevated levels, this move provides a crucial competitive advantage.
Rising Share of Down Payment Compared to Home Price
The average proportion of the down payment in relation to the home price has seen a significant uptick. Since 2013, this figure hovered around 11.39%. However, it surged to 12.75% post-COVID and reached an impressive 14.71% in the third quarter of this year. This underscores a growing trend of buyers initiating homeownership with more substantial equity.
Strategic Advantage in Multiple Bids Scenarios
Buyers employing larger down payments position themselves as less risky prospects to sellers, particularly in scenarios involving multiple bids. This provides sellers with a sense of financial security, influencing their decision-making process.
Mitigating Monthly Mortgage Costs
In an environment of high mortgage rates, larger down payments allow buyers to significantly reduce their monthly mortgage expenses. For instance, a buyer putting down 15% instead of 10% can considerably lower their monthly payments, saving a substantial amount over time.
Changing Buyer Demographics
The current pool of buyers with the capacity to make substantial down payments differs from traditional buyers. Many of them are repeat buyers with retained equity, high-income households, or individuals with access to substantial down payments.
Impact on First-Time Buyers
The share of first-time buyers in the market has decreased, indicating the challenges faced by this group in the current market. Their share dropped to 29% in August, down from 30% the previous month and significantly below the long-term average.
Conclusion: Adapting to a Competitive Market
As housing prices surge, buyers are seeking innovative ways to navigate the market. Larger down payments have emerged as a crucial strategy, providing an edge in a fiercely competitive environment.
Also Read: Bank of America Predicts Housing Market Resembles 1980s, Not like 2008 Crash