Instacart Stock Faces Volatility Post-IPO
Instacart stock (CART) experiences fluctuations following its initial public offering.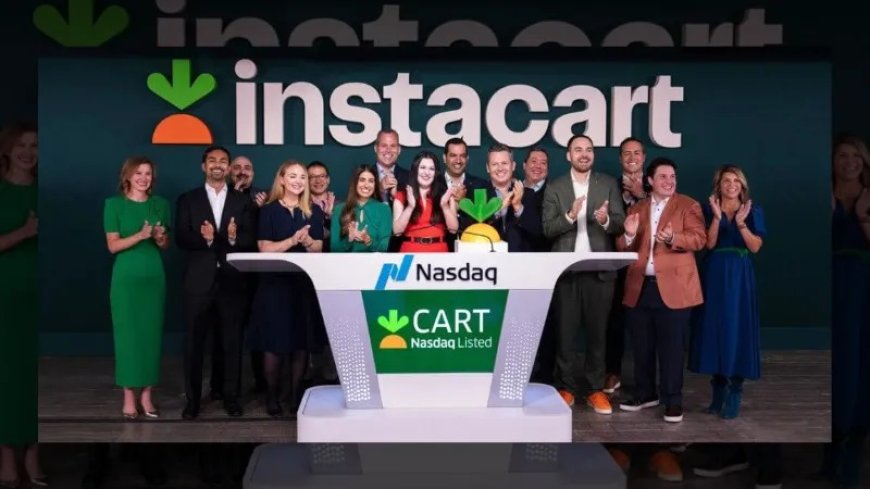 Instacart Stock Faces Volatility Post-IPO
After its debut on the Nasdaq, shares of the grocery delivery company initially soared to $42, surpassing the anticipated $30 a share and valuing the company at around $13.9 billion. However, in the days that followed, the stock experienced a choppy reception. By the close of Wednesday's market, shares had fallen nearly 11%, dipping below the IPO price.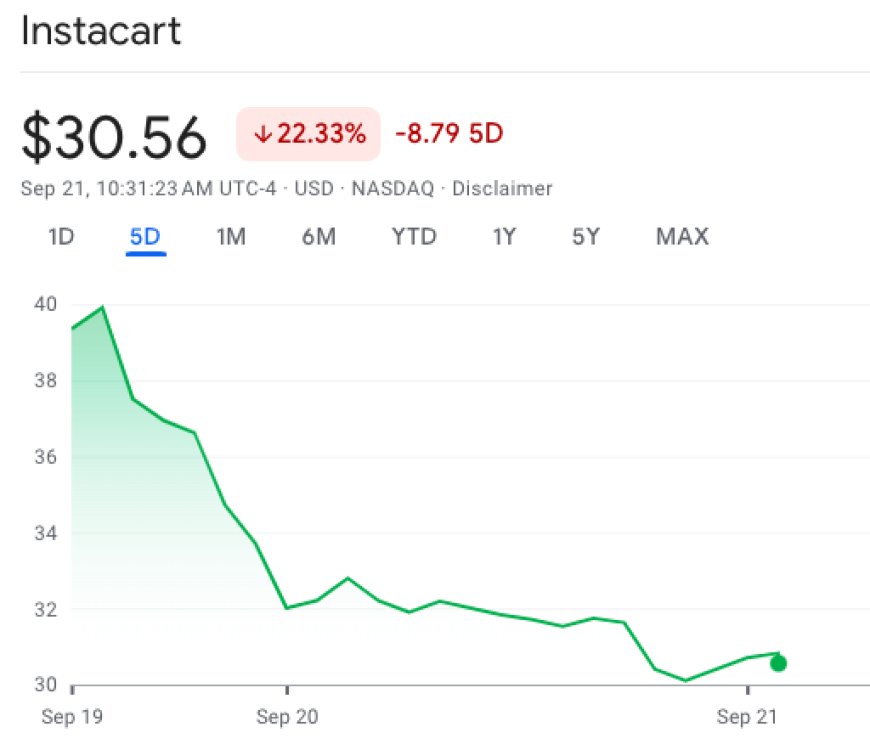 As of premarket trading on Thursday, Instacart's market capitalization stands at approximately $8.33 billion, indicating the cautious sentiment among investors.
Renaissance Capital's research director, Nick Einhorn, noted the market's skittishness in light of the recent Federal Reserve meeting and potential government shutdown. He observed that both Instacart and another recent IPO, Arm (ARM), saw a decline from their initial opening prices.
The IPO market has been gradually recovering after a prolonged dry spell, leading to increased price volatility for companies gaining significant attention. Instacart's public debut, though highly anticipated, arrived at a valuation of $10 billion on a fully diluted basis, significantly lower than its private valuation of $39 billion in 2021.
Einhorn highlighted that valuations like the $40 billion figure seen in 2021 are unlikely to reoccur anytime soon. Despite this, the healthy receptions for companies like Instacart and Arm demonstrate a demand for IPOs, albeit with a more discerning investor base.
Roth MKM's managing director, Rohit Kulkarni, emphasized a higher standard of preparedness for companies going public in the current IPO landscape. He anticipates that the new wave of IPOs will feature more established, battle-tested companies with stronger brand recognition. The days of easy IPO success, as seen in 2021, appear to be over, and investors are now demanding more from these offerings.
Also Read: Instacart Gears Up for Nasdaq Debut Following Arm's High-Profile Entry