JPMorgan and Morgan Stanley Deliberate on Prime Broking Connections with Odey Asset Management, Insider Reports
JPMorgan and Morgan Stanley are considering reassessing their prime broking ties with Odey Asset Management amidst allegations, as sources reveal. Stay updated on the latest developments.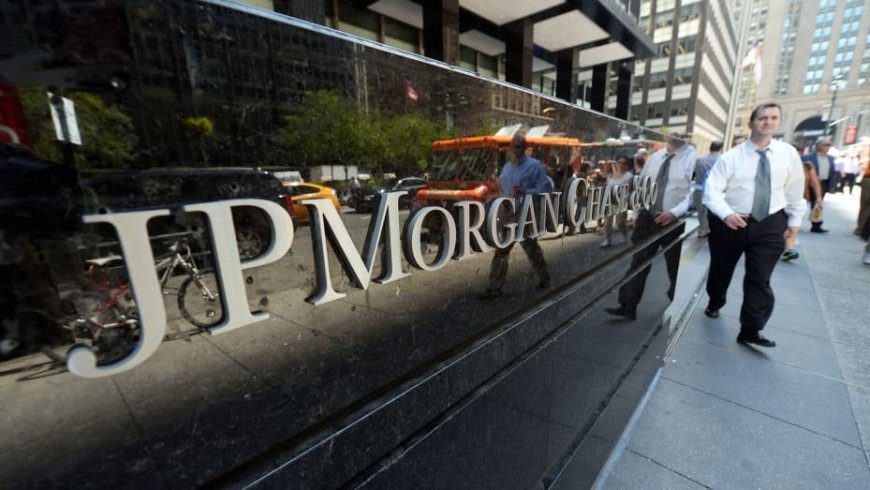 JPMorgan and Morgan Stanley Deliberate on Prime Broking Connections with Odey Asset Management
In a surprising turn of events, two major financial institutions, JPMorgan and Morgan Stanley, have initiated a comprehensive review of their prime broking relationships with Odey Asset Management. The decision comes in response to disturbing allegations of sexual misconduct and bullying leveled against Crispin Odey, the founder of the hedge fund, as reported by reputable sources including the Financial Times and Tortoise Media. Individuals familiar with the matter have shed light on the ongoing evaluation.
According to an article published in the Financial Times, no less than 13 women have come forward, accusing Crispin Odey of sexual assault and harassment spanning over a distressing 25-year period. These serious allegations have sent shockwaves through the financial world, prompting a reevaluation of the associations between Odey Asset Management and the two renowned banking giants.
Crispin Odey, in response to the accusations, spoke to Reuters in a telephone interview. He vehemently denied the allegations, stating, "This is a rehash of an old article, and none of the allegations have been proven in a courtroom or subjected to a formal investigation." It is worth noting that Odey was cleared of indecent assault charges by a British court just two years ago, in 2021.
However, despite Odey's protests, Morgan Stanley has announced its intention to curtail its prime broking relationship with Odey Asset Management. Odey expressed surprise at the swiftness of Morgan Stanley's decision, asserting that it was a hasty response to allegations put forth by the Financial Times. Interestingly, the Financial Times was also the first to break the news of Morgan Stanley's action, a development independently confirmed by a reliable source speaking to Reuters. Notably, JPMorgan, another key player in the financial industry, is reported to be considering a review of its own association with Odey Asset Management, according to a source familiar with the matter cited by Reuters.
Prime brokers play a vital role in the financial landscape by providing hedge funds with the necessary financial resources to facilitate their investment activities. The serious allegations of misconduct raised against Odey Asset Management have caused concern among the banks, as they conflict with the ethical standards expected from such partnerships.
Both Morgan Stanley and JPMorgan have chosen to remain tight-lipped on the issue, declining to provide any official comments regarding the ongoing review. Furthermore, Odey Asset Management has yet to respond to repeated attempts for comment via phone and email.
Crispin Odey, widely recognized as one of Britain's most prominent hedge fund managers and a prominent supporter of Brexit, rose to fame during the 2008 financial crisis with his profitable short positions on banking shares. However, these recent allegations threaten to tarnish his reputation and cast a shadow over his successful career.
As the investigations and reviews continue, the financial industry eagerly awaits further updates on the outcomes of the assessments by JPMorgan and Morgan Stanley. The fallout from this episode may have far-reaching implications for Odey Asset Management, Crispin Odey, and the future of prime broking relationships in the hedge fund industry.
Also Read: Morgan Stanley Warns of Potential Setback in US Equity Rally as Earnings Projection Drops 16%