Tesla Successfully Defends Against Monopoly Claims in Repair Lawsuit
Tesla prevails as U.S. judge dismisses antitrust lawsuit on repair monopoly claims. Legal win against allegations of high prices and delays.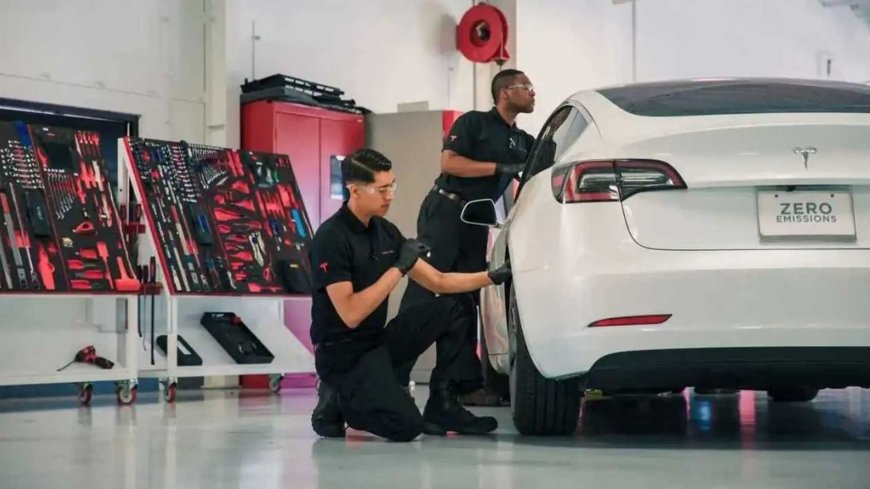 Tesla Successfully Defends Against Monopoly Claims in Repair Lawsuit
In a recent court decision, Tesla, the electric car company led by Elon Musk, successfully defended itself against claims of having a monopoly on vehicle repairs and replacement parts. A judge in San Francisco dismissed the lawsuit, which accused Tesla of making customers pay high prices and endure long waits for repairs.
The judge stated that the customers who filed the lawsuit didn't prove that the alleged issues were unknown when they bought their cars or that Tesla forced them to use its services and parts just because they owned Tesla vehicles.
The lawsuit claimed that Tesla is different from other car companies because it requires customers to get their cars serviced only by Tesla or its approved centers, using only Tesla parts. The judge also noted that Tesla's sales model, where it sells cars directly to consumers without using franchise dealerships, was a key point in the case.
While the legal battle may not be completely over, this decision is a significant win for Tesla in facing allegations of having a monopoly in vehicle repairs. The lawsuit combined five cases and covered drivers who paid for Tesla repairs and parts since March 2019.
In the January to September period, Tesla reported $6.15 billion in services and other automotive revenue, making up 9% of its total revenue of $71.6 billion during that time. Vehicle sales accounted for $57.9 billion, or 81%, of the total revenue.
The case is titled Lambrix v Tesla Inc and was filed in the U.S. District Court, Northern District of California, with case number 23-01145.
Also Read: Tesla Reports 27% Increase in 3Q Sales, But Falls Short of Analyst Expectations