TikTok Ventures into Text-Only Posts to Compete with Elon Musk's Twitter
TikTok challenges Twitter with text-only posts. Explore how the Chinese short-video app aims to rival Elon Musk's platform with this innovative feature.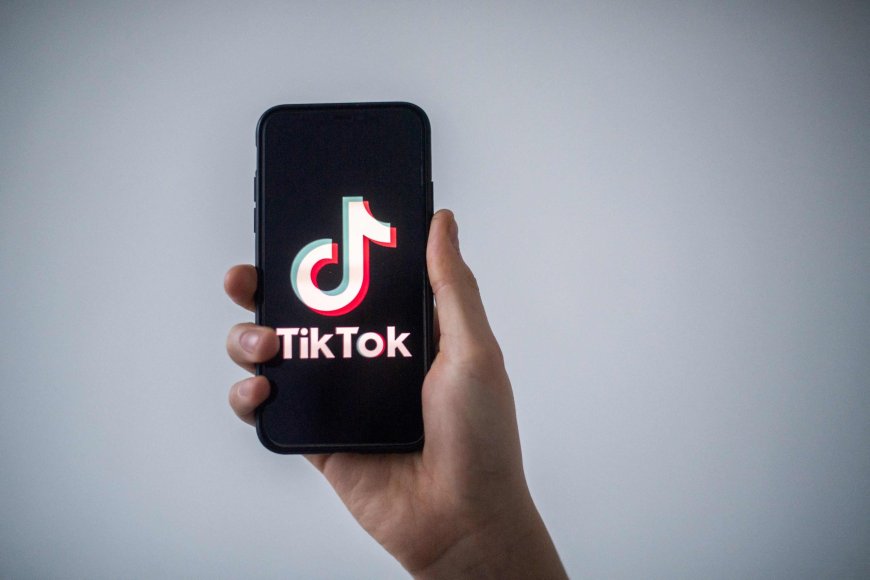 TikTok Ventures into Text-Only Posts to Compete with Elon Musk's Twitter
In a strategic move to keep pace with the evolving social media landscape, Chinese short-video app TikTok has recently unveiled a new feature that allows users to create text-only posts. This development comes as Twitter undergoes major changes following its acquisition by Elon Musk last year, prompting other social media platforms to seize the opportunity.
The announcement, made on Monday, marks TikTok's foray into text-based content creation, providing users with the option to select various backgrounds for their posts. These text-based entries can feature hashtags and allow tagging of other users, enhancing the overall engagement experience.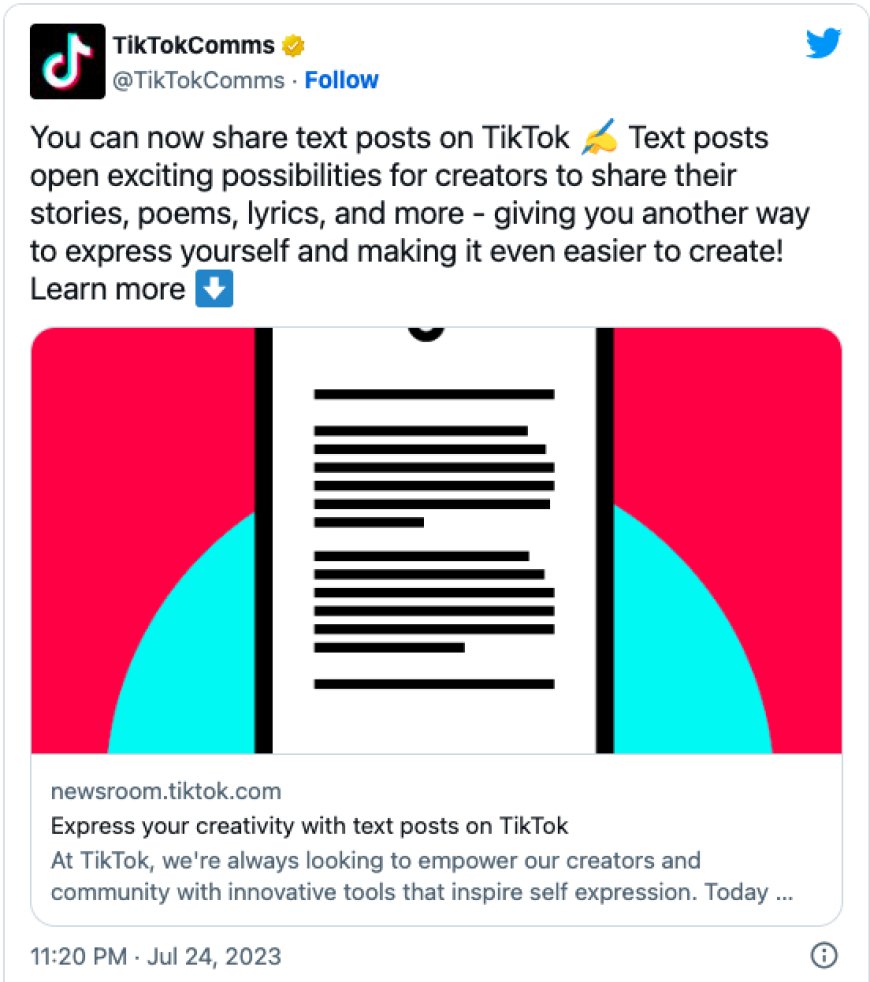 With similarities to Instagram Stories, the new text-only posts on TikTok come with a character limit of 1,000, as reported by the tech news website, the Verge.
The move comes in the wake of Meta Platforms Chief Executive, Mark Zuckerberg, unveiling "Threads" in July, which also focuses on text-only content. Zuckerberg's Threads and TikTok's latest feature are expected to pose potential competition to Elon Musk's Twitter.
Notably, Elon Musk made headlines on the same day by renaming Twitter to "X" and removing the iconic blue bird logo. Musk's bold move is aimed at transforming the platform into an all-encompassing app, catering to diverse user preferences.
By introducing text-only posts, TikTok aims to expand its offerings and appeal to users seeking a different mode of content creation and interaction. This strategic step could potentially add a new dimension to the platform's already thriving short-video format.
As TikTok and other social media giants continue to innovate and adapt to user demands, the competition in the digital space is bound to intensify, making it an exciting era for users and investors alike.
Also Read: TikTok Aims to Revolutionize E-commerce in Southeast Asia with Massive Investment