Tributes Flow as the World Mourns the Loss of Music Icon Tina Turner
Celebrities and White House Pay Homage to the Legendary Rock and Roll Trailblazer Tina Turner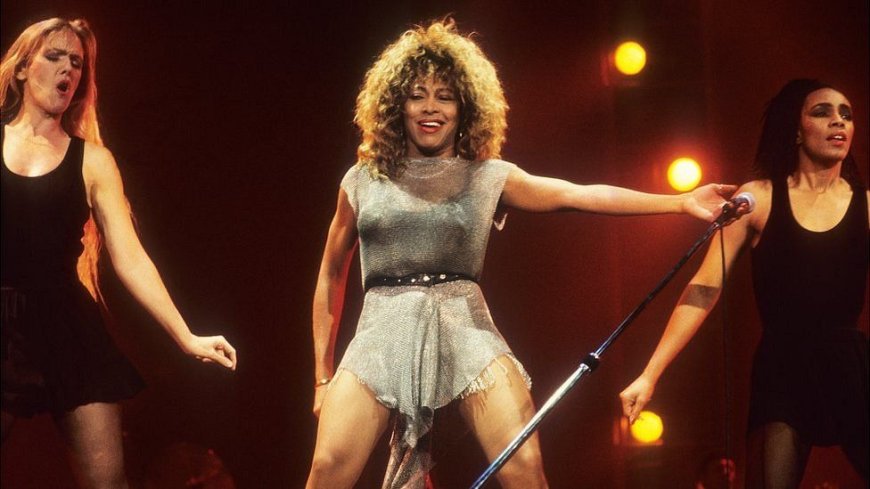 Loss of Music Icon Tina Turner | Image Source: Getty Image
In a heartbreaking announcement on Wednesday, the music industry bid farewell to one of its most influential figures as news of Tina Turner's passing reverberated throughout the global community. The iconic rock and roll pioneer, known for her raspy voice and electrifying stage presence, breathed her last at the age of 83 in her home in Switzerland. The somber revelation prompted an outpouring of condolences from both prominent celebrities and the White House, as they honored Turner's exceptional legacy.
Angela Bassett, the talented actress who garnered an Oscar nomination for her portrayal of Tina Turner in the celebrated biopic "What's Love Got to Do With It?" took to social media to express her heartfelt farewell. Bassett marveled at Turner's ability to transform her pain and trauma into a catalyst for positive change. Through her unwavering courage in sharing her own story and her relentless pursuit of carving a space in the rock and roll realm, Turner served as an inspiration to countless individuals who identified with her experiences. Bassett's poignant tribute encapsulated Turner's vision of a future brimming with love, compassion, and freedom.
Another music luminary profoundly influenced by Tina Turner, Beyoncé Knowles-Carter, shared her profound admiration for the late icon. Knowles-Carter had previously paid tribute to Turner during a memorable performance at the 2005 Kennedy Center Honors, and the two artists even graced the stage together at the 2008 Grammys. Following the news of Turner's passing, Knowles-Carter took a moment to express her immeasurable love and gratitude towards the "beloved queen." She acknowledged Turner's unparalleled influence, recognizing her as a trailblazer who paved the way for generations to come. Describing Turner as the epitome of strength, resilience, power, and passion, Knowles-Carter emphasized the enduring impact of Turner's kindness and indomitable spirit.
Mick Jagger, the esteemed member of The Rolling Stones, a band that frequently shared the stage with Turner, conveyed his deep sorrow upon learning of her passing. Jagger reminisced about their enduring friendship and paid tribute to Turner's immense talent as a performer and singer. The rock and roll legend praised her as an inspirational figure—a warm, funny, and generous soul who offered him invaluable support during his formative years in the industry.
I'm so saddened by the passing of my wonderful friend Tina Turner.
She was truly an enormously talented performer and singer. She was inspiring, warm, funny and generous. She helped me so much when I was young and I will never forget her. pic.twitter.com/TkG5VrdxXO — Mick Jagger (@MickJagger) May 24, 2023
Notably, the White House joined the chorus of voices honoring Tina Turner's extraordinary contributions to music and culture. President Joe Biden, alongside his wife, Jill, released a statement expressing their love and prayers for Turner's husband, Erwin, her family, and her global fanbase. They extolled Turner's indomitable spirit, acknowledging her remarkable achievements despite the adversities she faced. In their tribute, the President and First Lady hailed Turner as "simply the best," a sentiment echoed by fans worldwide.
Former presidents Bill Clinton and Barack Obama also shared their heartfelt condolences, reflecting on Turner's monumental impact. Obama emphasized Turner's raw talent and unstoppable nature, commending her for fearlessly sharing her truth through joy, pain, triumph, and tragedy. Clinton, reminiscing about personal encounters with the legendary artist, fondly recalled their meeting in Little Rock during a charity event and marveled at Turner's enduring talent, style, energy, and authenticity. Both former presidents celebrated Turner's immeasurable contributions to the music world, as well as her everlasting gift to music lovers everywhere.
Tina Turner was raw. She was powerful. She was unstoppable. And she was unapologetically herself—speaking and singing her truth through joy and pain; triumph and tragedy. Today we join fans around the world in honoring the Queen of Rock and Roll, and a star whose light will never… pic.twitter.com/qXl2quZz1c — Barack Obama (@BarackObama) May 24, 2023
Renowned singer Mariah Carey paid tribute to Turner's legendary status, recognizing her as an iconic diva, superstar, and trailblazer. In Carey's eyes, Turner epitomized resilience and served as an enduring source of inspiration for women worldwide. She lauded Turner's musical prowess, asserting that her songs would continue to inspire future generations. Carey bid farewell to the Queen of Rock and Roll, wishing her eternal peace.
Among those mourning Turner's passing, media mogul Oprah Winfrey, who transitioned from being a devoted fan to a cherished friend, expressed her deep admiration. Winfrey recognized Turner as an everlasting goddess of rock and roll, whose unwavering inner strength grew throughout her remarkable life. Turner's impact extended far beyond Winfrey herself, as she emerged as a role model and inspiration for people across the globe.
Tina Turner's remarkable journey saw her rise from an R&B singer to a bona fide rock star, overcoming years of abuse and personal hardships. She graced the music world with timeless hits such as "Proud Mary," "Private Dancer," "The Best," and "What's Love Got to Do With It?" The latter, released when Turner was 44, soared to the top of the Billboard Hot 100 chart. Throughout her illustrious career, Turner amassed eight Grammy Awards, including a Lifetime Achievement Award, and was twice inducted into the Rock and Roll Hall of Fame—once as part of the duo she formed with her ex-husband Ike Turner in 1991, and later in 2021 as a solo artist.
The loss of Tina Turner is mourned by millions around the globe, but her indomitable spirit, her trailblazing musical legacy, and her unwavering dedication to her craft will forever remain etched in the hearts of fans and fellow artists alike. As the world bids farewell to this extraordinary performer, her contributions to music and her indelible impact on the lives she touched will continue to resonate for generations to come.
Also Read: FTC Probes Baby Formula Shortages in the US, Wall Street Journal Reports