AMC Secures $325.5 Million in Share Offering: A Game-Changing Move Surge the AMC Stocks
AMC's strategic share offering raised $325.5 million, fortifying its financial position. The success comes after stellar box office performances and a promising outlook.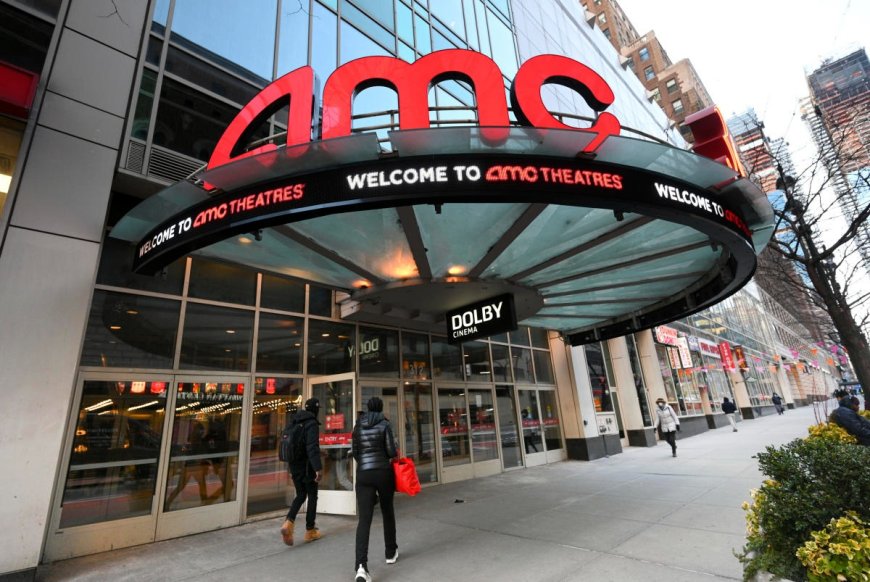 AMC Secures $325.5 Million in Share Offering
AMC (AMC) witnessed an impressive surge of up to 9% in early trading on Thursday, following the announcement of a successful equity offering that raised approximately $325.5 million. This capital injection stems from the sale of 40 million shares, signaling a significant financial milestone for the renowned theater chain.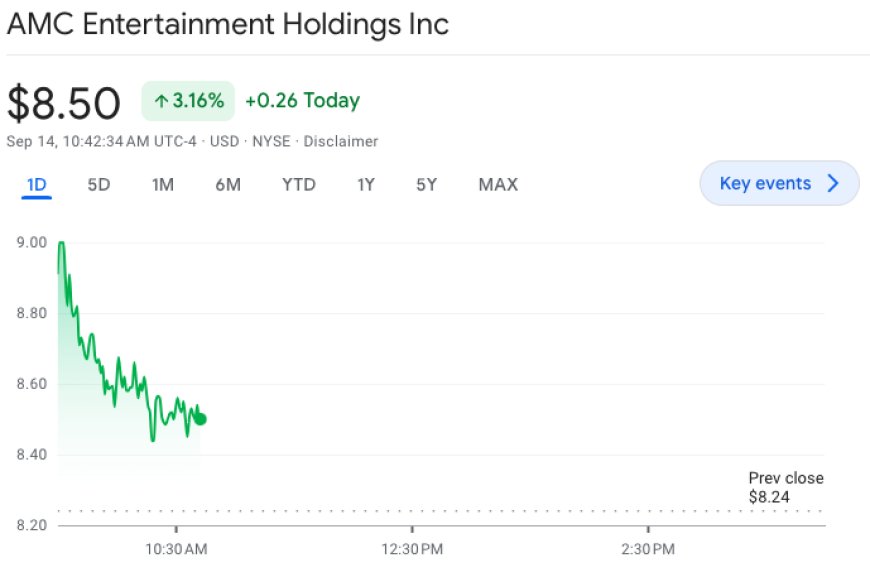 Equity Offering and Market Response
In a strategic move, AMC secured a substantial infusion of $325.5 million through a well-timed equity offering. The initial market response was marked by some volatility due to concerns over potential share dilution. However, as trading progressed, the stock demonstrated a robust surge, reflecting investor confidence in AMC's financial strategy.
Reinforcing Financial Resilience Post-Pandemic
The completion of the equity offering on Wednesday represents a pivotal step in bolstering AMC's financial standing. This infusion of new equity capital not only significantly augments the company's cash reserves but also directly addresses ongoing liquidity concerns. These measures are essential as AMC charts its path to recovery following the substantial impact of the pandemic on its business operations.
Adam Aron's Perspective on the Milestone
President and CEO Adam Aron expressed his enthusiasm for the successful equity offering, stating, "The successful completion of this equity offering marks another significant milestone for AMC." Aron emphasized that the raised funds, exceeding $325 million, provide a substantial boost to the company's ability to not only survive but thrive in the current market climate.
Blockbuster Debuts Drive AMC's Performance
AMC's robust performance is further underscored by the impressive debuts of "Barbie" and "Oppenheimer" during the summer season. This dynamic duo, collectively known as "Barbenheimer," played a pivotal role in driving AMC to its strongest single-day performance since before the pandemic.
Financial Report Exceeds Wall Street Projections
In its most recent financial report, released on August 8, AMC surpassed Wall Street expectations on multiple fronts. The company reported revenue of $1.35 billion and adjusted earnings of $0 per share. This marks a significant departure, as it was the first time since the fourth quarter of 2019 that the company did not report an adjusted loss per share.
Ongoing Challenges and Future Prospects
While AMC celebrates its recent successes, it faces ongoing challenges, particularly in light of the Hollywood strikes and Warner Bros.' decision to delay the release of the "Dune" sequel. Nevertheless, there is a beacon of excitement on the horizon — Taylor Swift's highly anticipated Eras Tour movie, set to debut in theaters on October 13. AMC has labeled this event as the "theatrical extravaganza of the Millennium," with industry giants like Imax (IMAX) and Cinemark (CNK) poised to experience a surge in activity.
Also Read: Oil Prices Surge Towards 10-Month High on IEA Supply Shortfall Warning