Fisker's EV Revolution: Delivering 100+ Cars Daily Through Innovative Distribution
Fisker's breakthrough – over 100 electric cars delivered in a day with a game-changing strategy. Swift, sustainable, and redefining the EV landscape.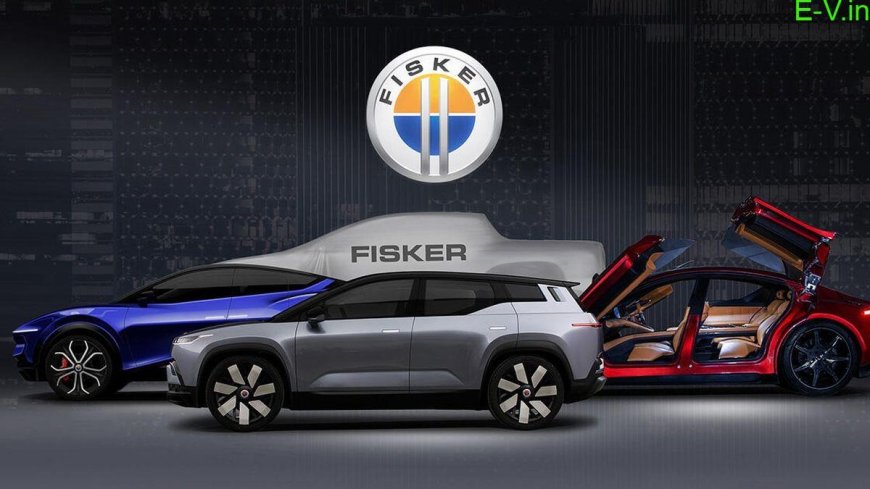 Fisker's EV Revolution: Delivering 100+ Cars Daily Through Innovative Distribution
Fisker, the trailblazing electric vehicle (EV) company, announced on Friday the successful implementation of a revolutionary distribution strategy. Geared towards enhancing both delivery speed and volume, this strategic shift addresses a production bottleneck that has previously impeded the company's scalability.
Earlier this week, Fisker responded to industry challenges by revising its annual production target to a more dynamic range of 13,000 to 17,000 vehicles. This adjustment, down from the initial projection of 20,000-23,000 units, aims to prevent inventory accumulation and strategically manage working capital.
The electric vehicle manufacturer achieved a remarkable milestone with the implementation of its new strategy, delivering an impressive 107 vehicles in a single day. This operational shift not only marked a significant breakthrough but also resulted in a substantial revenue boost, totaling $7.5 million.
Fisker attributes this success to the strategic inclusion of multiple logistics partners dedicated to efficiently transporting their Ocean SUVs to delivery locations. This streamlined approach ensures prompt handovers to eager customers, marking a notable departure from previous delivery constraints.
A distinctive feature of Fisker's revamped approach is the introduction of a personalized delivery service. Within a 60-mile radius of a Fisker fulfillment location, company employees can drive customers' cars directly to their doorstep, eliminating the need for traditional vehicle transport. This not only enhances efficiency but also aligns with the company's commitment to sustainability.
Henrik Fisker, the company's CEO, expressed confidence in the continued acceleration of delivery rates and committed to providing frequent updates throughout the remainder of 2023. Fisker emphasized that many customers can now receive their EVs within an impressive four to seven days of completing their purchase, and even on the same day if they opt for a direct pickup.
Fisker's dedication to optimizing the customer experience and ensuring timely deliveries reflects a commitment to reshaping the electric vehicle industry. As the company adapts its strategies to meet evolving demands, it remains poised to maintain this momentum and keep customers informed about future developments. This breakthrough not only marks a significant moment for Fisker but also signals a promising shift in the landscape of electric vehicle distribution.
Also Read: New EV Tax Credit 2023: List of Electric Vehicle Models Eligible for Up to $7,500 in New Tax Credits