Forex Dollar Dips as Yuan Gains Momentum on Strong Chinese Data - Currency Update
Stay informed with the latest currency market trends. The US dollar eases off while the Chinese yuan surges on robust economic data. Get the latest updates here.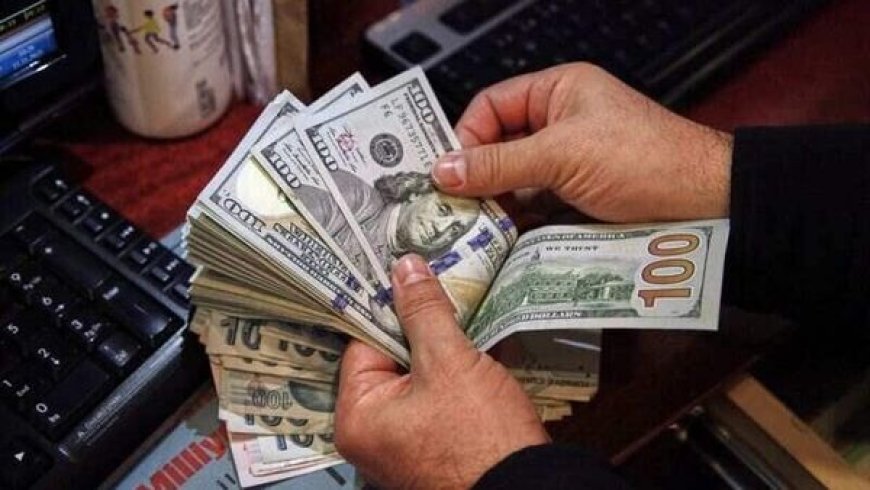 Forex Dollar Dips as Yuan Gains Momentum on Strong Chinese Data
the U.S. Forex dollar is in the spotlight. It's been hovering just below a six-month peak in early European trading on Friday. This boost comes after some impressive numbers in the U.S. economy. Meanwhile, the Chinese yuan is getting a significant lift from some unexpectedly good economic news out of China.
Here's what's happening: The European Central Bank (ECB) recently raised interest rates to a record high of 4%. However, the ECB also hinted that this might be the last time they do this for a while. As a result, yields on Euro zone bonds and the euro itself have dropped because investors are betting that the ECB might actually lower rates next year.
Joel Kruger, a currency expert at LMAX Group, points out that the big question in the currency world right now is the difference between what the ECB is doing and what the U.S. Federal Reserve has planned for interest rates. Kruger says, "If we're heading to a place where there's going to be continued pressure on the Fed to think about raising interest rates, while other central banks are thinking about lowering them, then that could mean the U.S. dollar has more room to go up."
As of 0756 GMT, the U.S. dollar index has dipped just 0.2% for the day, resting at 105.22. It's a slight drop from Thursday's high of 105.43, but it's still on track for its ninth straight week of gains.
August saw U.S. retail sales beat expectations. This was mainly because the price of gasoline went up, which meant more money coming into service stations.
The euro is also seeing a small bump, up 0.2% at $1.06625, recovering a bit from its low of $1.0632 on Thursday.
Francesco Pesole, a strategist at ING FX, thinks that the euro will be influenced more by the strength of the U.S. dollar from now on. Pesole notes that the market seems to have accepted that the ECB might not raise rates much more, which means data releases in the euro zone may not have as much impact.
Over in Asia, China's yuan is making waves. It got a boost from some good economic data, which showed that industrial output and retail sales grew faster than expected in August.
Against the offshore yuan, the U.S. dollar has slipped by about 0.2%, with the pair at 7.2746.
However, the yuan faced some headwinds on Thursday when the People's Bank of China (PBOC) announced its second 25-basis point cut to banks' reserve requirement ratio this year. This move was aimed at supporting China's still-fragile economic recovery.
Analysts are keeping a close eye on the yuan because the situation in China's economy is still uncertain. As Joel Kruger from LMAX puts it, "I don't think there are any significant changes suggesting a major reversal. It's more like a pause."
For investors seeking higher returns, the Australian and New Zealand dollars have been attractive. The Aussie is up 0.3% at $0.64575, and the Kiwi is up 0.1% at $0.5917.
Commodity-linked currencies have been benefiting from rising energy prices. Oil, in particular, is set for its third straight week of gains.
Lastly, the British pound has seen a 0.2% gain at $1.2438, and the U.S. dollar has also strengthened 0.2% against the Japanese yen, sitting at 147.745.
So, in the world of currency trading, it's a dynamic picture with the dollar, yuan, and other currencies reacting to economic developments and central bank actions. Investors are keeping a close eye on these moves, trying to make sense of what it all means for their investments.