Forex USD Strengthens as US Economy Leads, Japan Yen Hits 10-Month Low
Learn how a robust U.S. economy is driving the dollar's ascendancy, pushing the yen to a 10-month low. Get insights into global economic outlook and its impact on major currencies.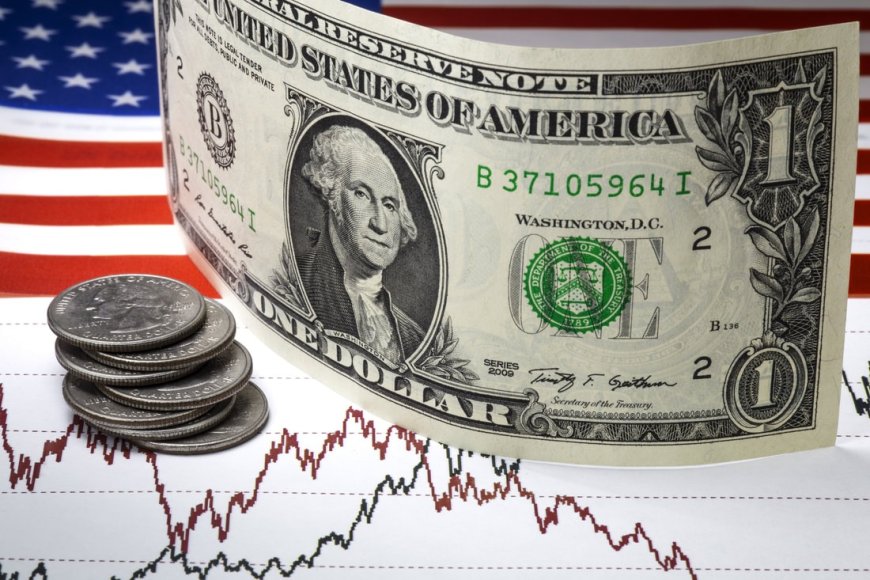 Forex USD Strengthens as US Economy Leads, Japan Yen Hits 10-Month Low
In a testament to the enduring vitality of the U.S. economy, a resilient dollar propelled the yen to a 10-month nadir on Thursday, while the euro and sterling remained tethered to three-month lows.
Despite China's August export and import figures coming in slightly better than anticipated, investors continue to monitor Beijing for additional measures to fortify the economy and rejuvenate market confidence.
During early Asian trading, the greenback surged to 147.875 yen, marking its highest point since November of the prior year. The dollar steadied at 104.82 against a composite of currencies, holding onto gains from the preceding session after attaining a six-month zenith, fueled by an unforeseen surge in the U.S. services sector for August.
The euro descended to its lowest level since June at $1.0703 on Wednesday, but rebounded to trade at $1.07295. Sterling experienced a minor 0.06% dip to $1.2500, also reaching a three-month low of $1.24835 in the preceding session.
Joseph Capurso, Head of International and Sustainable Economics at the Commonwealth Bank of Australia (CBA), noted, "It certainly was a good (ISM) ... so those thinking of a (U.S.) recession in the near term might be a little bit disappointed," adding, "However, the Beige Book ... wasn't that great, actually."
The Federal Reserve report published on Wednesday indicated that U.S. economic growth was characterized as "modest" in recent weeks, with job growth described as "subdued," and inflation decelerating in most regions of the country.
Market analysis suggests an almost 47% probability that the Fed may implement another rate hike in November, as per the CME FedWatch tool. However, expectations lean towards policymakers maintaining rates later this month.
In contrast, Bank of England (BoE) Governor Andrew Bailey stated on Wednesday that the central bank is nearing the end of its rate-hike cycle. Nevertheless, borrowing costs may still have room to rise due to persistent inflationary pressures.
On the same day, European Central Bank policymakers cautioned investors that the decision regarding a rate increase next week remains uncertain, although an upswing in borrowing costs is one of the options being considered.
Capurso provided insight on Governor Bailey's dovish remarks, stating, "It was surprising to see those dovish comments from Governor Bailey ... that certainly does make us comfortable that they're only going to hike twice more," in reference to the BoE.
"As for the ECB, what we're noticing is that there's a real divergence happening between various ECB members, and that to me is suggesting that at most you get one more rate hike out of the ECB."
In Asia, apprehensions persist over China's economic performance. Exports in August dropped by 8.8% from the previous year, while imports contracted by 7.3%. Though slightly better than economists' projections of a 9.2% and 9.0% decline, this had minimal impact on the Australian and New Zealand dollars, which continue to hover near their recent 10-month lows.
Both of these antipodean currencies are frequently used as indicators for the Chinese yuan. The offshore yuan experienced a marginal drop to 7.3255 per dollar, while its onshore counterpart remained close to the previous session's 10-month low.
In Japan, market watchers are closely monitoring the yen's fragility against the robust dollar. Despite officials intensifying their warnings against a yen sell-off, verbal interventions raise questions about the likelihood of actual intervention.
Saxo market strategist Charu Chanana remarked, "Yen's verbal intervention begs the question whether a real intervention is likely... As we have seen in the past, real intervention barely reverses the course of the yen sustainably.
Also Read: Stock Market Declines Amid Inflation Worries: Latest Market Update