Forex Dollar Rises Despite U.S. Credit Downgrade and Strong Jobs Report
Forex Dollar rises amid U.S. credit downgrade and strong jobs data. Markets resilient despite Fitch's AA+ rating. Experts stress caution on lottery tickets.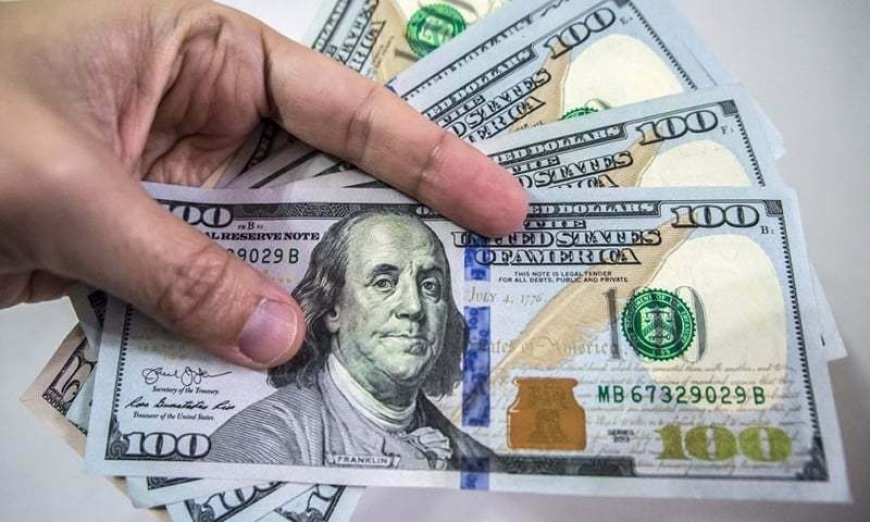 Forex Dollar Rises Despite U.S. Credit Downgrade and Strong Jobs Report
The dollar showed strength on Wednesday, despite Fitch's downgrade of the U.S. credit rating. Investors were optimistic as data revealed a significant increase in private payrolls for July, indicating a resilient job market. Private payrolls saw a boost of 324,000 jobs last month, surpassing economists' expectations.
The U.S. labor market is still slowing down, even though the Federal Reserve has raised interest rates several times since March 2022. Nevertheless, the dollar index, measuring the U.S. currency against other major currencies, reached a three-week high, bouncing back 3.0% from its recent low.
Fitch's credit downgrade of the United States to AA+ from AAA caused some concern, but the impact on Treasury securities holders was minimal. The world's most-traded currency pair, the euro to dollar, experienced little negative reaction, with the dollar benefiting from its safe-haven status.
While global equity performance declined due to the downgrade, the demand for dollars remains strong worldwide for international transactions and payments.
The yen initially recovered from some losses as traders assessed the Bank of Japan's monetary policy.
Sterling also experienced a decline as uncertainty surrounds the Bank of England's upcoming interest rate announcement.
The Australian dollar extended its fall from the previous session after the Reserve Bank of Australia hinted at the possibility of concluding its tightening measures.
Despite the mixed market movements, the dollar displayed resilience, boosted by the combined effects of Fitch's downgrade response and positive job data.
Currency bid prices at 10:45AM (1445 GMT):
Dollar index: 102.7400

Euro/Dollar: $1.0922

Dollar/Yen: 143.4050

Euro/Yen: 156.63

Dollar/Swiss: 0.8783

Sterling/Dollar: $1.2686

Dollar/Canadian: 1.3341

Aussie/Dollar: $0.6532

Euro/Swiss: 0.9591

Euro/Sterling: 0.8607

NZ: $0.6070

Dollar/Norway: 10.2880

Euro/Norway: 11.2400

Dollar/Sweden: 10.7365

Euro/Sweden: 11.7272
Also Read: Dollar Hits 7-Month High Against Yen as Central Banks Signal Policy Split; Swedish Crown Sets Record Low