Forex Dollar Soars to 11-Month High Against Yen, Watchful Eyes on Intervention Risk
Federal Reserve's Hawkish Stance Bolsters Dollar, Bank of Japan Maintains Status Quo on Rates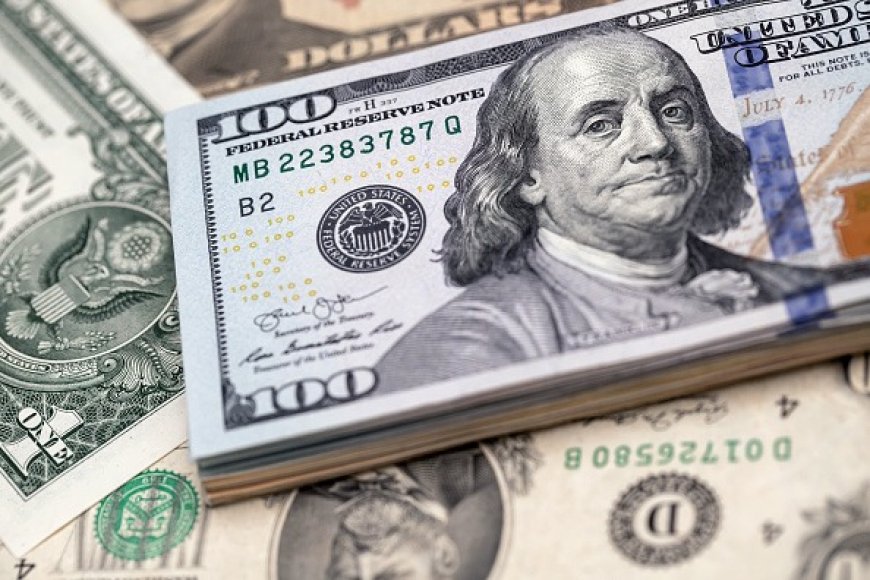 Forex Dollar Soars to 11-Month High Against Yen, Watchful Eyes on Intervention Risk
The dollar has hit an impressive 11-month high against the Japanese yen, and it's inching close to a 10-month peak against a basket of currencies. This surge comes as a result of the Federal Reserve signaling potential interest rate hikes. The move has led to a spike in U.S. Treasury yields, sparking heightened demand for the greenback.
Simultaneously, the Bank of Japan has chosen to maintain ultra-low interest rates, underlining their commitment to bolstering the economy until sustainable inflation reaches the coveted 2% target. This approach suggests they're in no hurry to phase out their substantial stimulus program.
The yen is under pressure due to the widening gap between U.S. and Japanese bond yields, with U.S. debt yields outpacing Japan's at a faster pace. Market observers are keenly watching the yen's proximity to the critical 150 level, a potential trigger for forex intervention by Japanese authorities, as seen last year.
The dollar index has now reached 105.97, a level not touched since November 30. Simultaneously, the euro has dipped to $1.06550, its lowest point since March 16. This weakening of the euro against the dollar is attributed to the belief that the European Central Bank is unlikely to raise rates further.
Chicago Fed president Austan Goolsbee emphasized that the risk of inflation persistently exceeding the Fed's 2% target outweighs concerns about stringent central bank policies slowing down the economy. Meanwhile, traders are intently focused on potential challenges emerging in housing markets, particularly in Australia, Canada, and New Zealand, where floating rate mortgages are commonplace.
These concerns are contributing factors to maintaining the dollar's relatively firm position on an index level basis.
Currency Bid Prices at 10:10AM (1410 GMT):
Dollar index: 105.9300

Euro/Dollar: $1.0595

Dollar/Yen: 148.8400

Euro/Yen: 157.69

Dollar/Swiss: 0.9122

Sterling/Dollar: $1.2208

Dollar/Canadian: 1.3474

Aussie/Dollar: $0.6423

Euro/Swiss: 0.9663

Euro/Sterling: 0.8676

NZ: $0.5965

Dollar/Norway: 10.7850

Euro/Norway: 11.4294

Dollar/Sweden: 11.0444

Euro/Sweden: 11.7018
Also Read: Forex Dollar Dips as Yuan Gains Momentum on Strong Chinese Data - Currency Update