Yen Edges Up as Dollar Takes a Dip: Forex Market Update, Oct 4, 2023
Stay updated with the latest market trends. Yen strengthens, Dollar sees a decline. Expert analysis for Oct 4, 2023.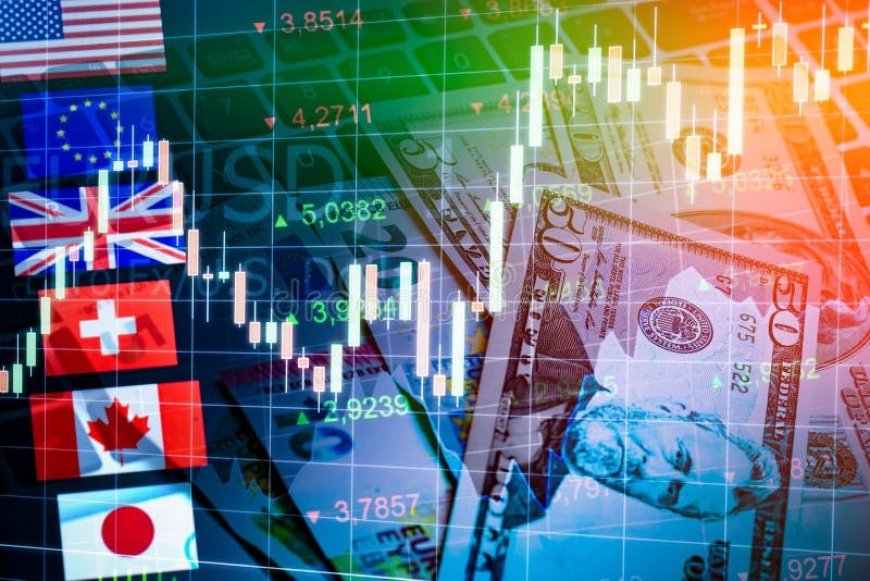 Yen Edges Up as Dollar Takes a Dip: Forex Market Update
The yen exhibited a modest rise on Wednesday, distancing itself from the closely monitored 150 per dollar threshold. This movement follows a short-lived surge in the preceding session, sparking speculations that Japanese authorities might have intervened to bolster the currency.
During early European trading, the Japanese currency displayed an uptick of approximately 0.12%, resting at 148.91 per dollar. This ascent came on the heels of an unexpected nearly 2% surge on Tuesday, bringing it to 147.30. The abrupt spike transpired after it had slipped to 150.165 per dollar, marking its lowest point since October 2022.
Meanwhile, the dollar index, gauging the greenback against six major currencies, exhibited a 0.33% decline, standing at 106.73. This slight dip came as the dollar relinquished some of its recent gains. Nevertheless, it held close to the nearly 11-month pinnacle of 107.34 attained in the prior session.
Simultaneously, the euro experienced a 0.41% rise, reaching $1.0509. However, it did not stray far from Tuesday's nadir of $1.0448, the lowest it has been since December, prompting discussions of a potential regression to $1.
Addressing the recent market dynamics, Japan's leading currency diplomat, Masato Kanda, refrained from confirming or denying Tokyo's involvement in the overnight exchange rate market. He emphasized, "We have only taken steps that have the understanding of U.S. authorities." Notably, the Bank of Japan's money market data from Wednesday suggests that Japan likely refrained from intervening in the currency market the day prior.
Opinions among analysts remain divided. James Malcolm, the head of FX strategy at UBS, stated, "Them stepping in here would be perfectly consistent with recent warnings from top officials and past behavior." In contrast, Nicholas Rees, FX market analyst at broker Monex Europe, suggested this may not necessarily constitute a fresh intervention. He observed, "Markets have been hesitant to take USD/JPY north of 150 on intervention risk for a week now, it's unsurprising to see skittish downside price action once the level was broken."
Last year, Japanese authorities intervened to prop up the yen for the first time since 1998. The currency has seen a decline of around 14% against the dollar this year, a consequence of U.S. bond yields surging compared to their Japanese counterparts, fueled by the Federal Reserve's interest rate hikes.
Dollar Loses Ground Post Recent Rally
After a commendable 0.85% rise over the past two days, the dollar experienced a dip. This surge was propelled by unexpectedly positive data released on Tuesday, revealing an increase in U.S. job openings for the month of August.
Adam Cole, chief currency strategist at RBC Capital Markets, indicated that the greenback's retreat might be attributed to investors shifting from cash assets to stocks and bonds on Wednesday. He pointed out that the recent dollar rally was driven by a move towards cash in the face of declining markets. Cole remarked, "This is a sort of re-run of the price action that we saw for most of 2022, when bonds and equities both fall and the dollar is the beneficiary."
Over the last three months, the greenback has witnessed an impressive rally of around 3.5%. This surge was spurred by a substantial increase in U.S. bond yields, fueled by sustained economic growth and the Fed's indication of maintaining high interest rates for an extended period.
In a surprising turn, the euro managed to climb despite data indicating that euro zone retail sales experienced a more significant decline than anticipated in August, and the bloc's economy likely contracted in the last quarter.
Sterling also demonstrated resilience, registering a 0.49% increase to $1.2137. This rebound followed a dip to nearly a seven-month low of $1.20535 in the preceding session.
In other regions, the New Zealand dollar faced a decline after the central bank opted to keep the cash rate steady at 5.5%, signaling confidence in the effectiveness of past rate hikes in curbing inflation. This decision led to a more than 0.5% drop, bringing it to a nearly one-month low of $0.5871. However, it subsequently traded at $0.5901, maintaining a flat position for the day.
Also Read: Forex Dollar Soars to 11-Month High Against Yen, Watchful Eyes on Intervention Risk