Good News for Homebuyers: Mortgage Rates Take a Dip for the Third Week in a Row
Positive shifts in the housing market as mortgage rates drop, offering relief to budget-conscious homebuyers. Stay informed with our easy-to-read news update.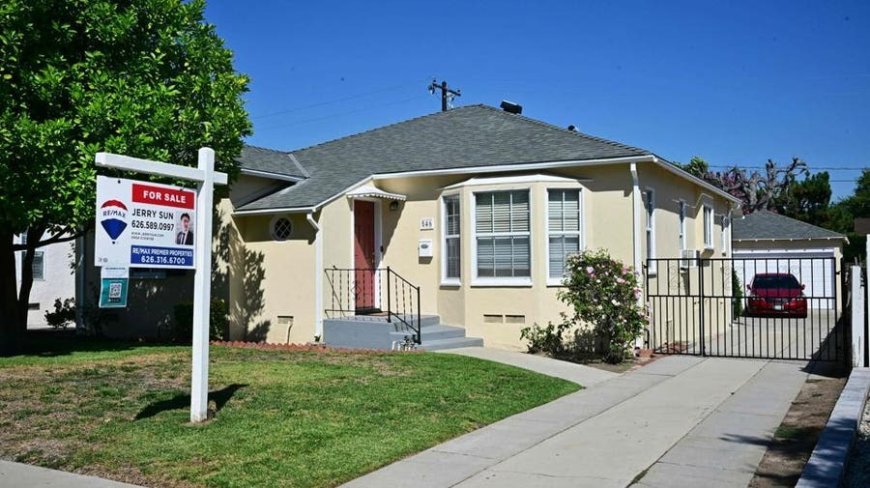 Good News for Homebuyers: Mortgage Rates Take a Dip for the Third Week in a Row
Mortgage rates have gone down for the third consecutive week, offering a bit of relief to homebuyers who are mindful of their budgets.
The average rate on a 30-year fixed mortgage has dropped from 7.50% to 7.44%, as reported by Freddie Mac on Thursday. While rates have been hanging above 7% for three months, this is the first time we've seen such a trend in 22 years.
Experts are saying there might be more good news on the horizon, with some predicting that rates may have already hit their peak for the year.
This change comes after a recent government report revealed that inflation in October was lower than expected. Although Federal Reserve Chair Jerome Powell hasn't ruled out the chance of another rate increase in December, the Fed's commitment to making decisions based on data has given hope to traders and housing experts.
Realtor.com economist Jiayi Xu commented, "Recent data is making a rate hike less likely. Mortgage rates are likely to keep dropping, just as they have in recent weeks."
High mortgage rates have been a challenge for homebuyers, making it harder for some to afford homes. However, there's optimism that the worst might be behind us.
Daryl Fairweather, Chief Economist at Redfin, expressed hope when he said, "Anything could happen with new data prints. Hopefully, we continue to get more good news about inflation cooling, and that continues to be good news for mortgages."
While mortgage demand for purchases saw a boost last week as rates dropped, a full recovery is still on the horizon. The Mortgage Bankers Association reported a 3% increase in purchase applications, but it's still 12% lower compared to the same week last year.
Last week's lower rates were influenced by a monthly jobs report that was weaker than expected. This led the Fed to maintain its benchmark interest rate between 5.25% and 5.5%, where it's been since July.
However, it's not just about rates; buyers are also grappling with low inventory levels, which are keeping home prices high.
According to Realtor.com, elevated rates have led homebuyers across the nation to offer larger down payments to reduce their mortgage loans. The average down payment reached 14.7% of the sales price in the third quarter, a new high, with a median down payment of $30,000.
Despite rates trending below the 8% ceiling, they remain close to multi-decade highs, leading to a surge in down payments. The heightened rate environment has become an unexpected challenge, impacting the housing market in the third quarter of 2023.
Stay tuned for updates on this evolving mortgage landscape and its impact on homebuyers.
Also Read: Home Affordability Crisis: Americans Struggle to Meet Escalating Income Demands in Housing Market