Market Live Updates: Nifty Dips Below 18200 Mark Amid Market Volatility HDFC and HDFC Bank Shares Drop by 4 percent
Market Remains Volatile as Nifty Struggles to Hold 18100 Level; 28 out of 50 Nifty Stocks See a Decline. Stay Tuned to IshookFinance for Live Market Updates and the Latest Developments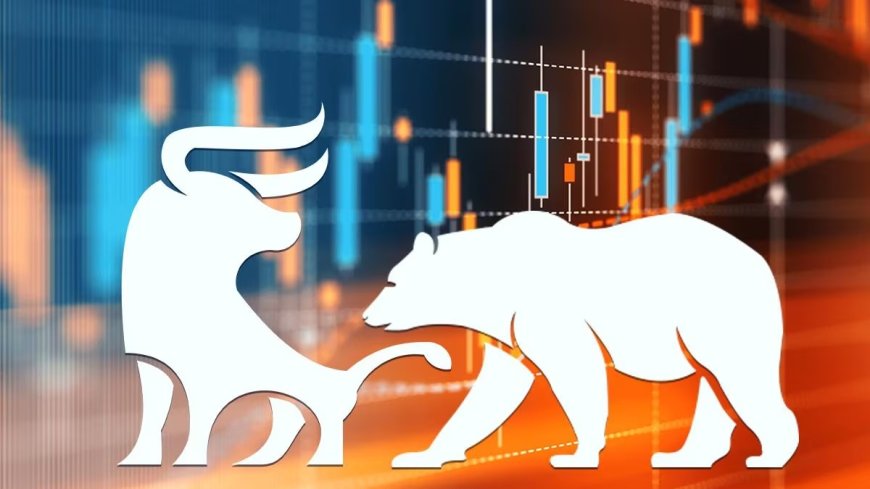 Market Live Updates | Image Credit: Business Today
This news update covers the recent performance of Indian stock market indices, with the Sensex and Nifty declining due to the weak performance of HDFC companies, and an update on MSCI inclusion. Additionally, United Breweries' shares dropped significantly after reporting a 94% plunge in Q4 profits, while CEAT shares advanced following a five-fold increase in Q4 profits that beat expectations. Blue Star shares also gained after the company announced a bonus issue, and Manappuram Finance's shares fell as the ED froze assets worth Rs 143 crore.
Key Moments
Markets in Asia had a sluggish start
The US stock market continues to experience a decline
Tech Mahindra to acquire 29% more stake in Arabia
---
The decline in the US market persists

The US stock market has witnessed a downward trend over the last four consecutive days, with the Dow Jones index recording a decline of 1000 points during this period. On Thursday, the Dow Jones index fell by 286 points, while the Nasdaq also witnessed a drop of 59 points, and the S&P500 closed lower. Despite this trend, there is a slight surge in the US futures market observed this morning.

Asian Markets Begin with a Sluggish Start Today

The SGX Nifty opened on a weak note, trading below 18250. The Nikkei and Korea's Kospi markets are closed today. On Thursday, Japan's market closed with a slight gain of 35 points, while the Kospi closed flat. The Hang Seng is currently trading with a 140-point gain.

Latest Developments in the Global Commodities Market

Crude oil shows signs of recovery, Brent crude closes flat above $72.
In domestic futures, gold closed at Rs 61500 for the first time while in the last session, it touched a record high of Rs 61845.
MCX silver has reached a record high level of Rs 78115. Internationally, gold nears $2060.
Bullion market is showing a positive trend on hopes of slowing Fed rate hike.

Bitcoin Update: Stay Updated on the Latest Developments

The value of Bitcoin increased by 0.16% and reached $28,929.88.

Bond and Currency Markets Closed Today

On the occasion of Buddha Purnima, Indian bond and currency markets will remain closed today.

Tech Mahindra set to acquire 29% more stake in Arabia

In a recent announcement to the stock exchange, Tech Mahindra revealed its plans to purchase an extra 29% stake in Tech Mahindra Arabia from Midad Co. The TechM Arabia is a joint venture between Tech Mahindra and Midad Co.