Peloton stocks see a sharp decline as CPSC orders recall of over 2 million exercise bikes
Recall of Over 2 Million Peloton Bikes Sends Shares Tumbling: Company Collaborates with CPSC to Address Safety Concerns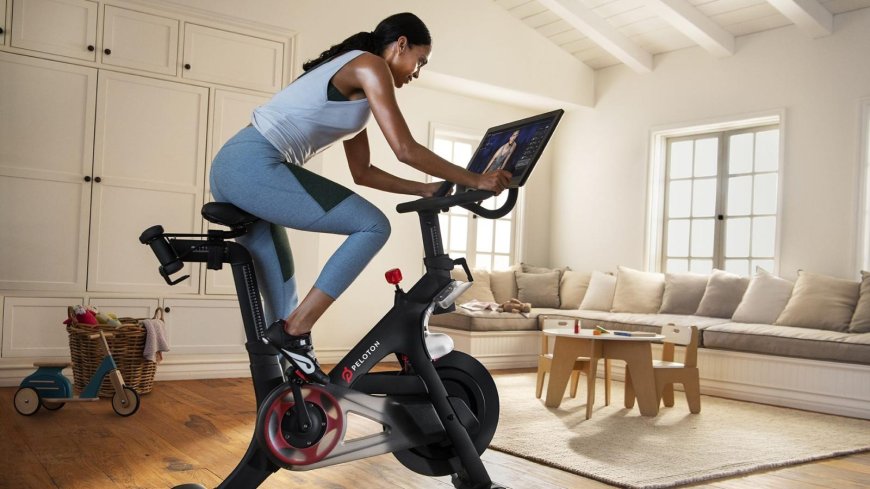 Peloton Bike Recall | Image Source: Google Image
The Consumer Product Safety Commission (CPSC) in the United States has announced the recall of over 2 million Peloton bikes due to safety concerns related to falls and injuries. The announcement sent Peloton shares tumbling on Thursday as investors reacted to the news. Peloton's intention to cooperate with the CPSC represents a shift in the company's stance, which had previously resisted the recall. The announcement of the recall comes on the heels of a lackluster earnings report from Peloton.
Peloton Recalls 2.2 Million Bikes Over Safety Concerns
Peloton shares tumbled on Thursday as the U.S. Consumer Product Safety Commission announced the recall of more than 2 million Peloton bikes due to safety concerns related to falls and injuries. In particular, the seat post on Model Number PL01 bikes can detach and break unexpectedly during use, resulting in 35 reports of seat breakages and 12 reported injuries, including one wrist fracture, between January 2018 and this month.
Peloton Responds with Safety Measures
Peloton has vowed to prioritize member safety, proactively engaging the CPSC to work cooperatively to identify a remedy for the issue. The company will offer free, updated seat posts to anyone using the recalled model. Peloton has also added that although only 35 breaks were reported, all models of the bike in the U.S. could potentially have the issue.
Peloton's Recalls
This latest recall adds to a growing list of issues with Peloton's hardware. In recent years, the company has disclosed several product recalls. In 2021, the company halted sales on its Tread+ treadmill after a child died after being swept under the treadmill. That product is still off the market, and the company continues to issue refunds.
Collaboration with CPSC
In past recalls, Peloton has expressed disagreement with the government when it identified potential flaws, and was slow to cooperate with officials. However, this time around, the company has shown a change of tune, with its stated intent to proactively collaborate with the CPSC to address the issue and prioritize member safety.
Peloton's Disappointing Earnings Report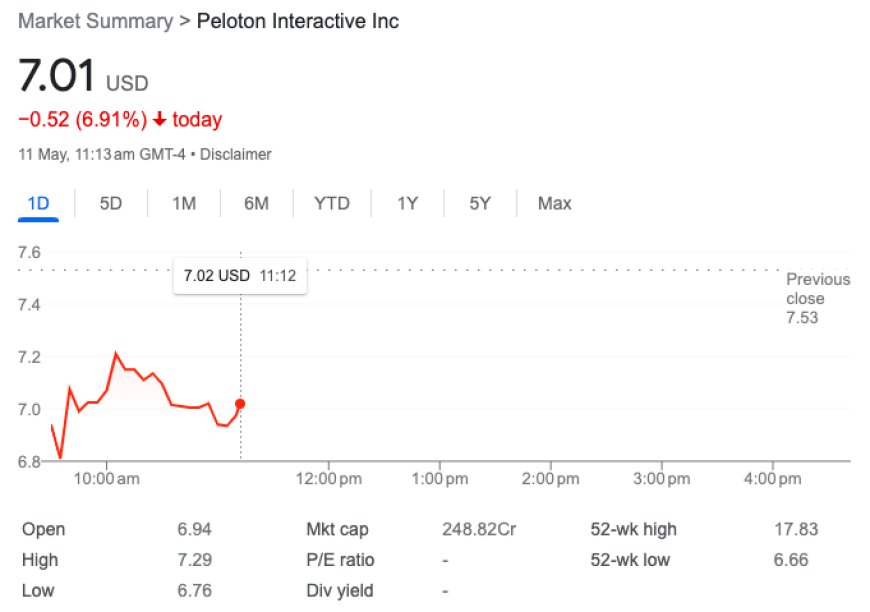 The recall announcement comes a week after Peloton reported a wider-than-expected loss for its fiscal third quarter. Peloton also forecasted its first-ever decline in subscribers, citing an uncertain economic environment. Some analysts believe that the company has shown some signs of progress in its turnaround plan as it pushes new business initiatives.
Also Read: Live Updates: Dow Jones Futures Slip Amid Disney's Slump and Inflation Concerns
Also Read: Justice Served: E. Jean Carroll's Sexual Assault Case Against Donald Trump Results in $5 Million in Damages"