Live Updates: Dow Jones Futures Slip Amid Disney's Slump and Inflation Concerns
Disney's Disappointing Earnings Report Weighs on Dow Futures as Investors Brace for Inflation Data and Bank Woes: Real-time Updates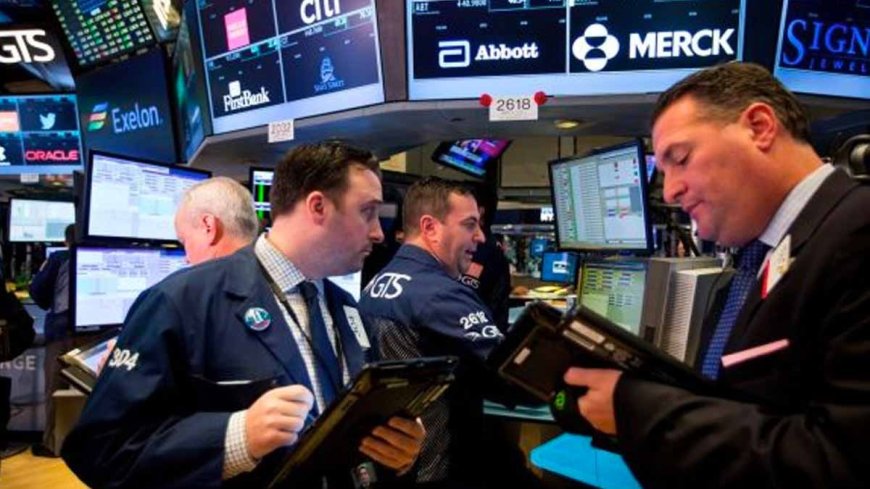 Dow Jones Futures Slip Amid Disney's Slump and Inflation Concerns | Image Source: Google Image (Representative Image)
U.S. stock futures remained subdued as investors awaited the latest quarterly results from Disney and the producer price index report. The Dow Jones Industrial Average futures saw a 0.16% decline, or 55 points, while the S&P 500 futures witnessed a marginal increase. Conversely, Nasdaq-100 futures advanced by 0.1%.
Disney shares plunged over 5% after releasing its second-quarter results, which showed that higher prices helped narrow losses for its streaming division but hit subscriber growth. The company also announced it would take on impairment charges of $1.5 billion to $1.8 billion to remove more content from its streaming platforms.
According to Ken Leon, CFRA Research's director of equity research, this indicated a move towards greater efficiency and rebalancing by the company. In essence, the statement suggests that Disney is opting for a balanced approach by not solely focusing on direct streaming and instead aiming to maximize returns that generate free cash flow. added Leon.
Economists anticipate that the producer prices data, scheduled for release on Thursday, will have increased by 0.3% in April. Following the release of last month's consumer price index, which is another closely monitored measure of inflation, the Labor Department reported a 4.9% increase, which was lower than anticipated.
Furthermore, weekly jobless claims numbers are also slated for release on Thursday.
However, futures cut gains as concerns over regional banks flared up again. PacWest Bancorp, which is the latest troubled bank in focus, said in a 10Q filing that deposits fell by 9.5% last week, leading to a 22% drop in pre-market trading. PacWest added that the bank has immediate liquidity of $15 billion if needed.
On Wednesday, Wall Street had a mixed session, with the Nasdaq Composite and S&P 500 rising by 1% and 0.5%, respectively, while the Dow closed marginally lower.
Stay tuned for the live updates here
Key Moments
Disney shares plunged over 5% after releasing its second-quarter results
The Dow Jones Industrial Average futures saw a 0.16% decline
jobless claims numbers are also slated for release on Thursday
---
Top Pre-Market Stock Movers: PacWest, Disney, and Other Companies to Watch

PacWest's stock tumbled by 20% following the announcement of a 9.5% decline in deposits for the week ended May 5. This resulted in a decrease in the stock prices of other regional banks such as Western Alliance and First Horizon.
Disney shares fell over 5% after the company's streaming subscriber growth slowed down, despite an improvement in losses for the business. The company's earnings and revenue figures were in line with market expectations.
Unity Software's stock rose more than 9% after the video game software developer reported better-than-expected revenue for the latest quarter and increased its revenue outlook for the full year.

PacWest Bank's deposit outflows prompt stock slide

PacWest stock tumbled by over 20% in premarket trading, after the bank reported a sharp drop in deposits in a securities filing. For the week ending May 5, the bank's deposits fell by 9.5%, resulting in approximately $5.2 billion of uninsured deposits and $15 billion in available liquidity, as per the filing. The decline in PacWest's shares also had a domino effect on other regional bank stocks, with Western Alliance's stock witnessing a more than 6% drop. This has raised concerns about the potential impact of declining deposits on the banking sector, which remains a critical pillar of the US economy.

Producer Prices Increase Below Market Expectations

The monthly increase in the producer price index, which measures the cost of raw materials for wholesalers, was reported to be 0.2% for April by the Labor Department on Thursday. This figure was lower than the anticipated 0.3% rise predicted by economists surveyed by Dow Jones.

Short-selling firm Hindenburg ramps up attack against Carl Icahn with new allegations

Hindenburg Research, a notable short-seller, has continued its short-selling campaign against Icahn Enterprises following the release of Carl Icahn's conglomerate's quarterly report. According to the Nathan Anderson-led firm, the company's financial report failed to address the red flags the short-seller initially raised. Hindenburg took a short position against Icahn's company last week, alleging "inflated" asset valuations and other reasons for what it says is an unusually high net asset value premium in shares of the publicly traded holding company.

Icahn Enterprises declared a $2 per share quarterly dividend, however, the company reported a net loss of $270 million in the first quarter, and its hedge fund lost 4.1% during the period. The stock fell approximately 4% in premarket trading Thursday. Since Hindenburg launched its campaign, the company's shares have dropped more than 30%.

Google Developer Conference Boosts Alphabet Share Prices

After the successful announcement of a plethora of AI-based tools at its developer conference in Mountain View, California, Google's parent company Alphabet's shares experienced an upward trend, gaining over 4% on the stock market. As per the official statement from Google, the company is planning to introduce AI to its poster search feature and add advanced features to its online office suite. The search giant also revealed its new chatbot Bard and the next-generation large language model PaLM 2, eliminating the wait list for the chatbot. This news has caused a significant stir in the tech industry, with many speculating that Alphabet's efforts in AI will have a far-reaching impact on the future of technology and business.

In Early Trading, Dow Plummets Amidst Market Uncertainty

At the beginning of the session, the Dow experienced a decline of over 200 points, primarily due to Disney's performance. The S&P 500 also saw a decrease of 0.4%, while the Nasdaq Composite had a slight dip.