ProShares Introduces First Ether Futures ETF for Bearish Crypto Traders
Learn about the groundbreaking launch of ProShares Short Ether Strategy, the inaugural ETF for investors looking to take a bearish stance on ether, the second-largest cryptocurrency.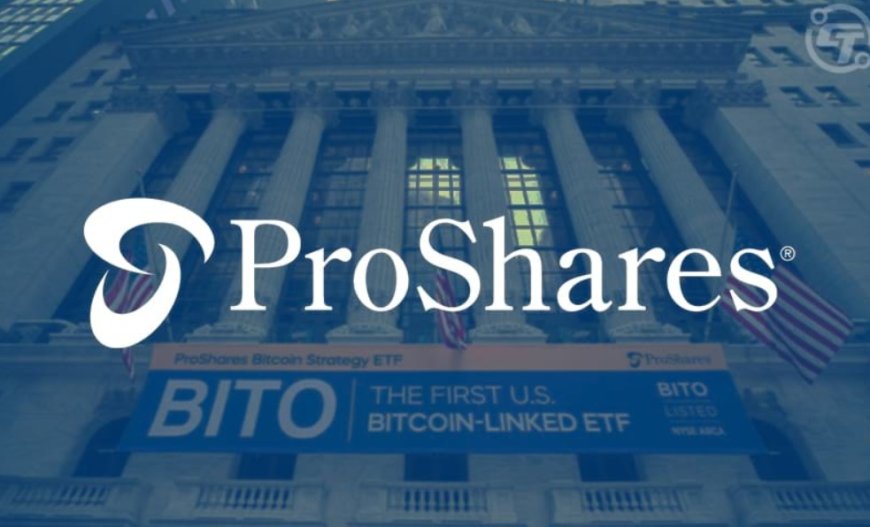 ProShares Introduces First Ether Futures ETF for Bearish Crypto Traders
ProShares has introduced the inaugural exchange-traded fund (ETF) allowing investors to adopt a bearish stance on ether, the world's second-largest cryptocurrency. The newly unveiled product, known as the ProShares Short Ether Strategy, is tailored to provide the inverse of the daily performance of the Standard & Poor's CME Ether Futures Index. Essentially, if the index experiences a 1% decline, the ETF aims to yield a 1% return.
It's worth noting that, akin to other cryptocurrency ETFs, this latest offering is tied to futures contracts on ether rather than the spot price of the token. While the market eagerly awaits approval for spot bitcoin ETFs from the U.S. Securities and Exchange Commission, ProShares has taken the strategic initiative to offer this inverse ether ETF.
The introduction of ether ETFs in early October, including three from ProShares, garnered a relatively subdued response compared to the ProShares Bitcoin Strategy ETF's impressive success. This bitcoin-focused ETF managed to amass around $1 billion in assets within its initial days of trading. In contrast, the largest among the new ether futures ETFs has accumulated just under $10 million in assets.
ProShares' CEO, Michael Sapir, emphasized that this new inverse ether ETF is strategically designed to tackle the challenge of acquiring short exposure to ether, a process that can often be intricate and costly. ProShares also offers an inverse bitcoin ETF, known as the ProShares Short Bitcoin Strategy, which presently holds approximately $74 million in assets.
Commenting on the development, Roxana Islam, Head of Sector and Industry Research at VettaFi, noted that while the market is anxiously awaiting final SEC approval for spot-based cryptocurrency ETFs, it makes strategic sense for ProShares to launch an inverse ether product. Such an inverse strategy, Islam highlights, cannot be easily replaced or replicated by a spot product.
In conclusion, ProShares' pioneering move in introducing an inverse ether ETF marks a significant development in the cryptocurrency investment landscape, providing investors with a new tool to navigate the complexities of the market.
Also Read: Crypto Memes Gain Momentum Amid Bitcoin ETF Excitement