Crypto Memes Gain Momentum Amid Bitcoin ETF Excitement
Crypto memes surge alongside Bitcoin's ETF buzz. Explore the cultural and monetary value of memecoins in the dynamic crypto market.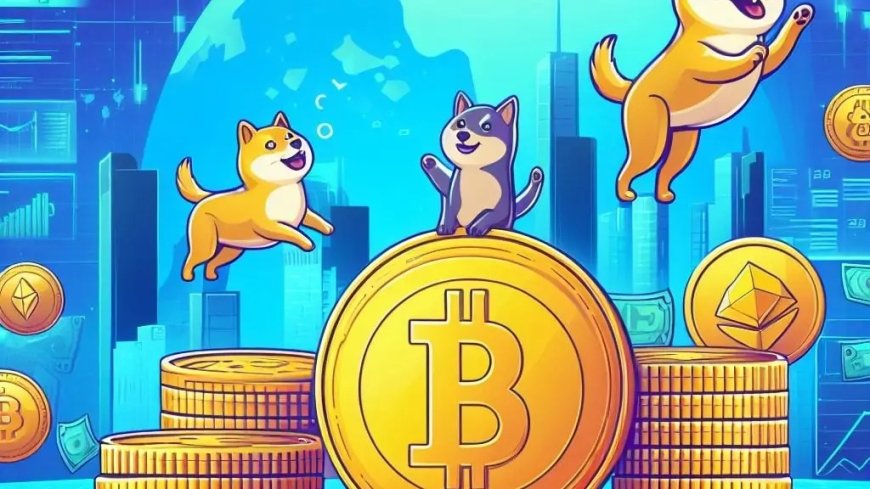 Crypto Memes Gain Momentum Amid Bitcoin ETF Excitement
Crypto enthusiasts have a soft spot for memes, and the recent surge in crypto-based memes is proof of that. The anticipation of the US Securities and Exchange Commission's approval of Bitcoin-focused exchange-traded funds fueled a 25% surge in Bitcoin's value over the past fortnight, reaching around $35,000 on Wednesday — its highest point in 18 months. Despite recent challenges in the crypto industry, this breakout has given bullish investors a glimmer of hope.
Pepe Coin, a memecoin inspired by the iconic green frog meme, saw a remarkable 77% surge last Friday compared to the previous week. Initially issued earlier this year, Pepe Coin's market value shot up to over $1 billion in May, only to experience a sharp reversal, plummeting by more than 60% in the days that followed.
Noelle Acheson, author of the Crypto is Macro Now newsletter, noted, "The bear market put a dampener on meme activity, especially in terms of market value, but it stayed quite lively anyway. Now that sentiment is feeling more confident, the meme tokens will come to represent even more the fun, YOLO side of crypto investing."
Memes have been an integral part of the crypto world since its inception, evolving into digital tokens known as memecoins. Dogecoin, often hailed as the first memecoin, achieved a valuation of up to $50 billion in 2021. Elon Musk's meme-laden tweets about Dogecoin catapulted it to fame, leading to the emergence of other dog-themed memecoins like Shiba Inu. Today, there are countless memecoins with values ranging from negligible to over $100 million.
Acheson remarked, "Crypto attracts rebels who believe that money is not serious, legacy systems aren't to be trusted, the future is uncertain and those in charge are corrupt, so they might as well have fun."
This isn't the first time memecoins have mirrored the broader market sentiment. During the Covid-19 pandemic, the popular "money printer go brrr" meme highlighted concerns about the Federal Reserve's monetary policy and its impact on Bitcoin's value. However, by October 2022, the meme had lost its luster, with the average investor less concerned about the scarcity of digital assets.
Acheson concluded, "We can roll our eyes at these tokens' lack of fundamental value, but in my opinion that overlooks that, in the end, the market decides. Meme tokens are cultural expressions with monetary value, and in the crypto market there will always be a degree of eager participation."
Also Read: Bitcoin Skyrockets Above $35,000, Hits Highest Level Since 2022 in Record Surge