Slower Job Growth Boosts Expectations of Fed Rate-Hike Pause
Wall Street reacts as job growth slows and Federal Reserve considers changes to monetary policy. Get the latest updates on market trends.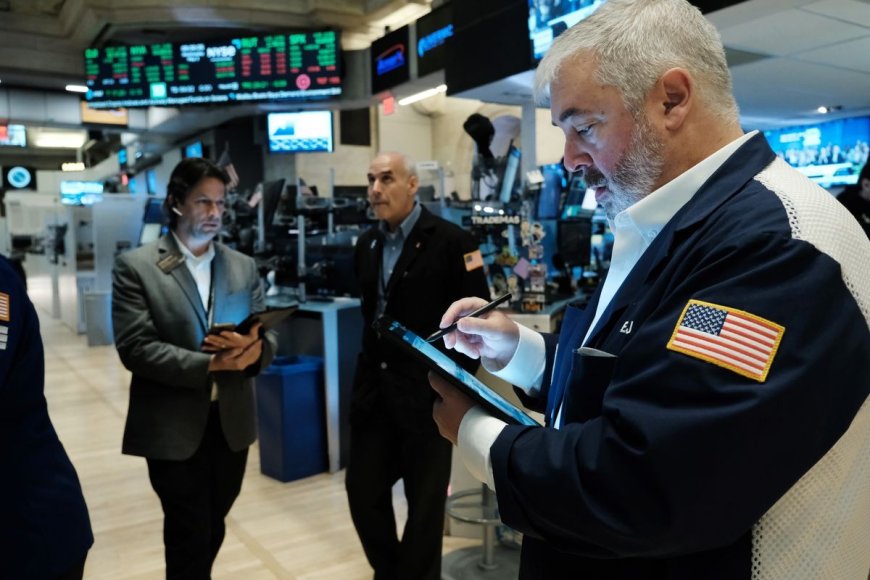 Slower Job Growth Boosts Expectations of Fed Rate-Hike Pause
Wall Street gears up for a higher open following data indicating a slowdown in job growth, prompting expectations that the Federal Reserve may halt its tightening policy.
The Labor Department's report showed nonfarm payrolls increased by 150,000 jobs in October, slightly below the expected 180,000 due to strikes at Detroit's major automakers. Last month's data was revised down from 336,000 to 297,000. Additionally, the unemployment rate rose to 3.9%, contrary to the expected 3.8%.
Analysts suggest that this report aligns with the market's belief that the job market and the economy are decelerating, potentially influencing central banks to cut rates in the coming year.
Traders now place a 90% likelihood that the Federal Reserve will maintain interest rates in December, up from 83% prior to the data release. Meanwhile, the chance of a rate hike by January dropped to approximately 20%, compared to about 30% before the report.
Megacap growth stocks like Tesla, Nvidia, and Alphabet see gains between 0.4% and 1.3% due to the slide in Treasury yields. The benchmark 10-year Treasury yield fell to its lowest since October 12, now at 4.578%.
Apple, however, experienced a 1.4% decline in premarket trading after its sales forecast for the current quarter fell short of Wall Street expectations, despite an uptick in iPhone sales lifting fourth-quarter results above estimates.
Wall Street's primary indexes surged on Thursday, with the S&P 500 marking its most significant one-day percentage gain since April, fueled by optimism that the Federal Reserve might conclude its monetary tightening campaign.
Strong corporate updates continue to drive optimism, with nearly 81% of firms in the S&P 500 beating earnings estimates.
In premarket trading at 8:45 a.m. ET, Dow e-minis were up 141 points, or 0.42%, S&P 500 e-minis were up 20.25 points, or 0.47%, and Nasdaq 100 e-minis were up 55.75 points, or 0.37%.
Notable movers include Fortinet, which dropped 22.2% premarket after forecasting fourth-quarter revenue below Wall Street estimates. Coinbase shares fell 2.5% as trading volumes on the cryptocurrency exchange declined for the second consecutive quarter. On the positive side, Block surged 18.5% after the payments firm raised its annual adjusted profit forecast.
Also Read | Stock Market Optimism as Federal Reserve Hints at Rate Hike Pause