Surging Mortgage Rates Compound Housing Crisis, Posing Challenges for Home Buyers
Unprecedented surge in mortgage rates compounds housing crisis, impacting buyers' affordability and transaction volumes, exacerbating supply shortage.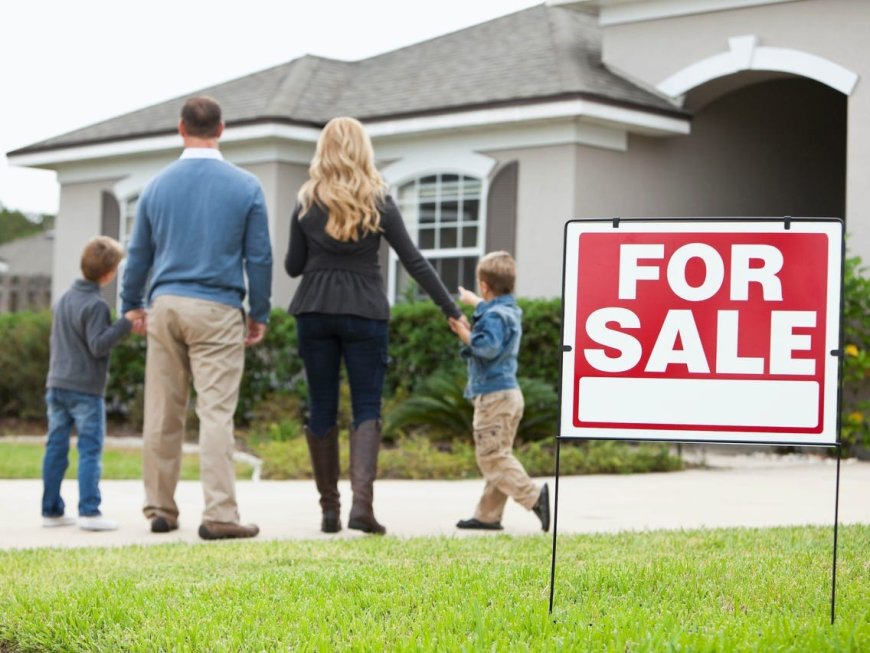 Challenges for Home Buyers
In a troubling turn of events for potential homebuyers, mortgage rates have experienced an unprecedented surge, inching closer to the alarming 7% mark this week. The rate on the 30-year fixed mortgage soared from 6.57% to 6.79% in just one week, as reported by Freddie Mac. This significant increase is primarily attributed to the anticipation of an imminent interest rate hike by the Federal Reserve. Regrettably, these elevated rates, combined with persistently high home prices, continue to exacerbate the already challenging housing conditions. The impact is far-reaching, affecting both affordability for buyers and inventory dynamics in a supply-constrained market.
A Blow to Homebuyer Affordability:
The real estate market has been grappling with a scarcity of affordable homes, and the sudden spike in mortgage rates has further hampered the affordability of homeownership. As a result, numerous homeowners have chosen to delay listing their properties, intensifying the existing dire inventory situation.
According to Daryl Fairweather, Chief Economist at Redfin, "Mortgage rates have reached such high levels that both buyers and sellers have become apprehensive about participating in the market. These exorbitant rates have made homeownership considerably more expensive. Homeowners who secured mortgage rates as low as 3% just over a year ago are reluctant to relinquish these advantageous rates and, as a result, are refraining from selling their homes."
Transaction Volumes Take a Hit:
The impact of rising mortgage rates is evident in the dwindling transaction volumes. Recent data reveals a 3% decline in applications for home purchases compared to the previous week, as per the Mortgage Bankers Association's survey. Furthermore, overall buyer demand has plummeted by 45% compared to the same period last year.
Freddie Mac Chief Economist Sam Khater emphasizes the potential consequences as rates approach the 7% threshold: "Although there has been steady purchase demand within the range of low to mid 6% rates, this demand is likely to weaken as rates approach 7%." Khater further highlights that the optimistic state of the economy has convinced many market observers that further Federal Reserve rate hikes are on the horizon.
Buyers' Cautious Stance and Market Impact:
A study conducted by real estate analytics firm Altos Research sheds light on buyers' cautious approach amid the surge in mortgage rates. The number of pending home sales expected to be finalized in June and July remained stagnant at 398,000, despite a 2% increase in inventory for the week ending May 29.
Mike Simonsen, founder of Altos Research, voiced concerns in a blog post, stating, "This could indicate that some buyers have put their plans on hold as mortgage rates jumped. If rates continue to remain high, will the fragile signs of market strength quickly fade away?"
Challenges for Sellers and Limited Negotiation:
The surge in mortgage rates has also resulted in a growing reluctance among homeowners to list their properties this spring. Those who have chosen to sell may find themselves in a favorable position, as heightened competition allows for minimal negotiation with buyers.
Monte Miner, a real estate agent at Ironwood Fine Properties, shared his experience, saying, "We recently listed a house, and within just a couple of days, we had four buyers showing significant interest. This is a positive sign that the property is likely to sell at, or even above, the expected price. However, in a high-demand market, buyers are not afforded the opportunity to negotiate."
Supply Shortage Intensifies:
In addition to the aforementioned challenges, the scarcity of available houses for purchase further compounds the situation. The National Association of Realtors reported that, despite spring being the busiest time for listing and selling homes, the volume of signed contracts remained unchanged from March to April. Altos Research further revealed a nearly 5% decrease in the number of homes that went under contract this week compared to the previous week, with a 14% decline compared to the same time last year.
Conclusion:
The unprecedented surge in mortgage rates has thrown a curveball at the housing market, intensifying the existing challenges faced by buyers. Affordability concerns, dwindling transaction volumes, cautious buyer behavior, limited negotiation opportunities, and a shortage of available homes have collectively created a complex situation. As stakeholders closely monitor the market, it remains to be seen how the balance between supply and demand will be restored, especially if rates continue to hover at such high levels.
Also Read: US Housing Market Shows Resilience: Home Prices Rise for Second Consecutive Month