Challenging U.S. Consumer Climate: Upscale Retailers and Discounters Revise Forecasts Amid Dimmed Outlook
Adapting to Inflation: High-End Retailers & Discounters Navigate Shifting Landscape. Insights on strategic responses & consumer sentiment. Stay informed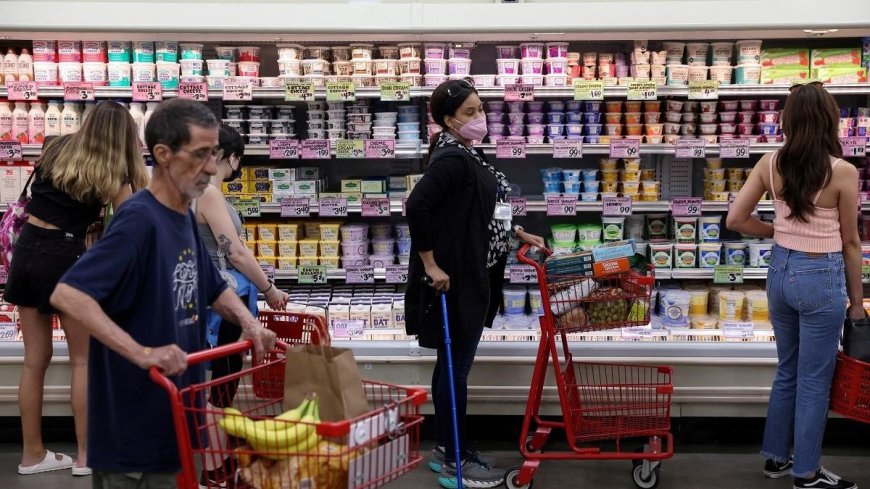 Challenging U.S. Consumer Climate
The retail industry in the United States is experiencing a significant shift in consumer sentiment as high-end retailers and discounters alike revise their profit forecasts. This adjustment underscores the impact of persistent inflationary pressures on consumer spending habits. From upscale stores to budget chains, retailers are grappling with a fragile economic environment and adapting their strategies accordingly.
Upscale Retailers Face Consumer Pullback:
Prominent upscale retailer, Macy's, has recently announced a downward revision of its annual sales and profit projections. The company cites a greater-than-expected consumer pullback in response to soaring prices for essential goods. Macy's shares tumbled by 4% following the glum forecast, reflecting investors' concerns about the shifting consumption patterns from goods to services. Analysts, including Art Hogan, Chief Market Strategist at B Riley Wealth, note that demand for goods has taken a sharp downturn.
Resilience Meets Caution in the Market:
While U.S. consumer spending has exhibited resilience overall amidst high inflation rates, big-ticket purchases have suffered. The S&P 500 Retail ETF, encompassing major retailers, has experienced a slump of around 25% since its peak in early February. This decline contrasts with the relatively stable performance of the broader S&P 500 index during the same period. Nordstrom Inc., a Macy's competitor, maintains its outlook for the year but acknowledges the growing caution among high-end consumers. Nordstrom President Peter Nordstrom explains that although consumers remain resilient, they are displaying an overarching sense of carefulness in their purchasing decisions.
Discounters Resort to Strategic Measures:
The challenges are not limited to high-end retailers alone. Discount store operators, Dollar General and Dollar Tree, have joined the chorus of companies revising their full-year profit forecasts due to weakened discretionary spending. Dollar General's shares plummeted by 20% on Thursday, reflecting concerns about the health of lower-income consumers in the face of inflationary pressures. Arun Sundaram, an equity analyst at CFRA Research, emphasizes the toll inflation has taken on spending and questions the financial well-being of lower-income consumers.
Victoria's Secret and Dr. Martens Feeling the Pinch:
In response to the changing market dynamics, lingerie brand Victoria's Secret and shoemaker Dr. Martens have implemented strategic adjustments. Victoria's Secret CEO Martin Waters stated that their North American business faced increasing challenges, resulting in higher levels of promotional activity than originally planned. The company expects sales of its Victoria's Secret and Pink brands to decline by mid-to-high single digits, leading to an 11% drop in their shares. Meanwhile, British shoemaker Dr. Martens reported a tough consumer backdrop in the United States, causing their shares to decline by over 10%.
Conclusion:
The prevailing inflationary pressures in the United States have triggered a reevaluation of consumer sentiment across the retail landscape. Both high-end retailers and discounters are recalibrating their expectations and adopting new strategies to address changing consumer behaviors. The market remains cautious, with a careful balance between resilience and reticence in consumer spending decisions. As the industry navigates this evolving landscape, retailers must continue to monitor consumer trends closely and adapt their business models accordingly to thrive in an uncertain economic environment.
Also Read: United States Imposes Sanctions on Chinese and Mexican Companies Linked to Counterfeit Pill-Making Equipment