US Wall Street Experiences Decline Amidst Mixed Data and Uncertainty Surrounding Fed Policy
Wall Street's decline amid mixed data and Fed policy uncertainty. Stay updated on economic indicators and potential rate implications. Get comprehensive coverage now!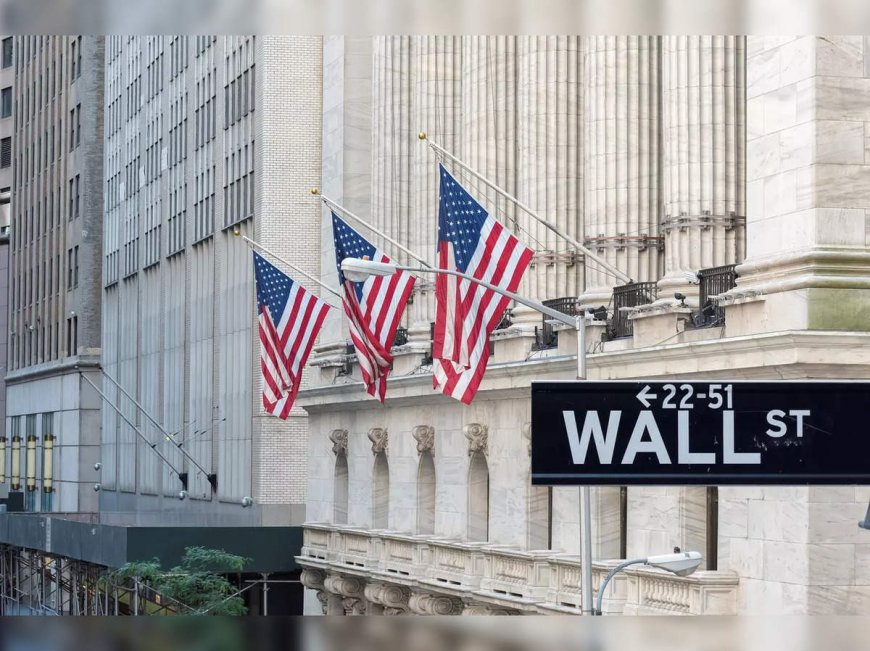 US Wall Street Experiences Decline
On Tuesday, Wall Street's primary indexes slipped as investors grappled with the possibility of an interest rate pause by the Federal Reserve at its upcoming policy meeting. Mixed economic data further compounded the uncertainty surrounding the trajectory of interest rates.
Data released on Monday revealed that the US services sector barely expanded in May, with new orders experiencing a slowdown. Consequently, prices paid by businesses for inputs hit a three-year low. While this suggested a cooling of the Fed's monetary tightening in the world's largest economy, it followed robust monthly job data from the previous week, thereby clouding the outlook for the Fed's policy.
Investors are currently deliberating the impact of a potential skip or pause at the upcoming meeting. Paul Nolte, senior wealth adviser and market strategist at Murphy & Sylvest, stated, "The market is on pause now until we get to the Fed meeting and the inflation data."
The forthcoming inflation data, expected to be released next week, is predicted to show a slight cooling of consumer prices on a month-over-month basis in May. However, core prices are anticipated to remain elevated.
In the past week, some Fed officials expressed support for maintaining steady interest rates during the June 13-14 meeting. They are seeking further signs indicating whether the economy is cooling down or if higher rates are warranted. These officials have now entered a "blackout" period.
According to CMEGroup's Fedwatch tool, Fed fund futures indicate that traders have assigned a 75% probability of the central bank maintaining interest rates in the 5%-5.25% range. However, they also perceive a 50% chance of a 25-basis-point rate hike in July.
As of 9:59 a.m. ET, the Dow Jones Industrial Average had declined by 64.72 points, or 0.19%, standing at 33,498.14. The S&P 500 was down 5.06 points, or 0.12%, at 4,268.73, while the Nasdaq Composite dropped 23.61 points, or 0.18%, to 13,205.82.
In recent weeks, US stocks have made progress, driven by a rally in mega-cap stocks, better-than-expected earnings, and hopes for a pause in interest rate hikes. This surge propelled the benchmark S&P 500 and the tech-heavy Nasdaq to new highs for 2023 on Friday.
Among the 11 significant sectors of the S&P, technology and energy experienced the most significant declines, while financials witnessed gains.
Coinbase Global saw a sharp decline of 15.2% following a lawsuit from the US Securities and Exchange Commission (SEC), which accused the cryptocurrency exchange of operating illegally without prior registration with the regulator.
Apple Inc extended its losses, dropping 1.0% the day after the company unveiled its costly augmented-reality headset called the Vision Pro, thus entering a market currently dominated by Meta.
In contrast, Advanced Micro Devices rose by 3.6% after Piper Sandler increased its price target for the stock to $150, making it the second-highest on Wall Street, according to Refinitiv data.
Oil stocks faced a decline, with both Exxon Mobil and Chevron experiencing a drop of approximately 1% each due to a nearly 2% decline in crude prices driven by concerns over the global economy.
Advancing issues outnumbered decliners with a ratio of 1.50-to-1 on the NYSE, while on the Nasdaq, the ratio stood at 1.24-to-1.
The S&P index recorded five new 52-week highs and four new lows, while the Nasdaq had 32 new highs and 38 new lows.
Also Read: Morgan Stanley Warns of Potential Setback in US Equity Rally as Earnings Projection Drops 16%