China's Controversial Move: Boycotts India's G20 Meeting in Kashmir Region
India Defends Hosting G20 Meeting in Kashmir Amidst Controversy and Criticism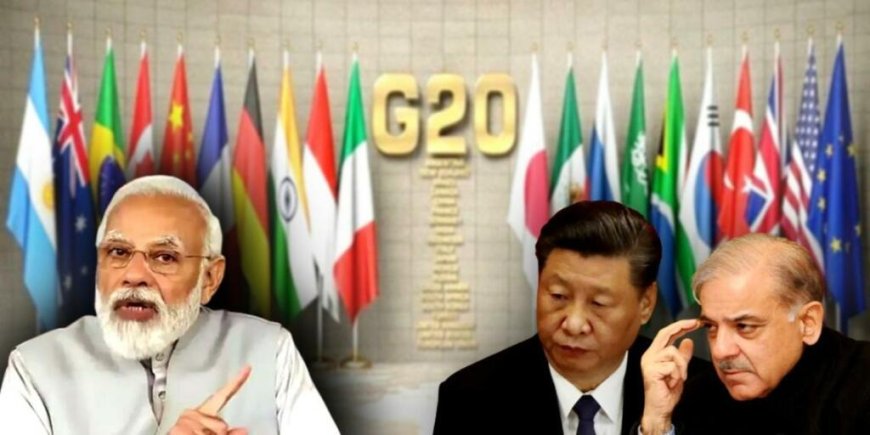 China's Controversial Move On G20
India's decision to host a Group of 20 (G20) meeting in the scenic region of Jammu and Kashmir has sparked intense debate and drawn criticism from rights groups, as well as expected boycotts from certain countries. Despite the contentious nature of the region and concerns raised by various stakeholders, India remains steadfast in its resolve to showcase the cultural richness and potential of the disputed territory. This move marks the first major international event since India's revocation of Kashmir's special status in 2019, leading to its division into two federal territories. However, the decision has faced opposition, with China refusing to attend the meeting and other countries signaling their intent to boycott.
Context and Controversy:
Srinagar, the summer capital of Jammu and Kashmir, has been chosen as the venue for a tourism-focused G20 gathering. The Indian government aims to seize this opportunity to highlight the region's cultural heritage, presenting it as an emerging tourist destination. Nevertheless, critics argue that hosting such an event in a disputed, Muslim-majority territory raises concerns about the ongoing territorial struggle between India and Pakistan. The Line of Control, which serves as a de facto border, divides the region between the two nations, both of which claim it in its entirety.
China's Boycott:
China, citing opposition to holding G20 meetings in disputed territories, publicly announced its decision to boycott the event. Tensions between India and China have escalated following a violent clash in 2020, resulting in a standoff along their shared border. This border dispute has deep historical roots, with the region witnessing conflict in the past, including a month-long war in 1962, which ended with India losing significant territory.
Expected Boycotts:
Apart from China, several other countries, including Saudi Arabia, Egypt, and Turkey, are expected to boycott the G20 meeting in Kashmir. Pakistan, which is not a G20 member, criticized India's decision, considering it an "irresponsible" move. The international community remains concerned about potential human rights violations and violence in the region, with the United Nations Special Rapporteur on Minority Issues expressing apprehensions regarding the situation.
India's Justification:
India maintains that the decision to revoke Kashmir's semi-autonomy was aimed at ensuring equal laws for all citizens, promoting economic development, and addressing separatism and alleged terrorism supported by Pakistan. The Indian government, through hosting the G20 meeting, aims to showcase the region's tourism potential and signal the restoration of stability and normalcy.
India's Global Leadership Aspirations:
India, as the world's largest democracy with a population exceeding 1.4 billion, seeks to assert itself as a leader among emerging and developing nations during its G20 presidency. The country has taken great strides to promote the event domestically, with Prime Minister Modi's political allies projecting him as a key player on the global stage. The G20 meeting in Srinagar holds significant importance as a platform to highlight India's economic growth, preserve cultural heritage, and promote sustainable development in the region.
Conclusion:
India's decision to host the G20 meeting in Kashmir's disputed territory has generated significant controversy and criticism. While concerns persist regarding the ongoing territorial struggle and human rights situation, India defends its position, emphasizing the need to showcase the region's cultural richness and tourism potential. As the event unfolds, it remains to be seen how the international community responds and whether this meeting will serve as a catalyst for positive change, stability, and progress in the volatile region of Jammu and Kashmir.
Also Read: Surprising Factors Propel Debt Default Deadline: Tornadoes, Crypto, and Mudslides Take Center Stage