Gas Prices in 2023: Reaching New Heights and Predictions of Stabilizing
Experts foresee a potential plateau in gas prices despite their 2023 surge. Learn more about what's driving this trend.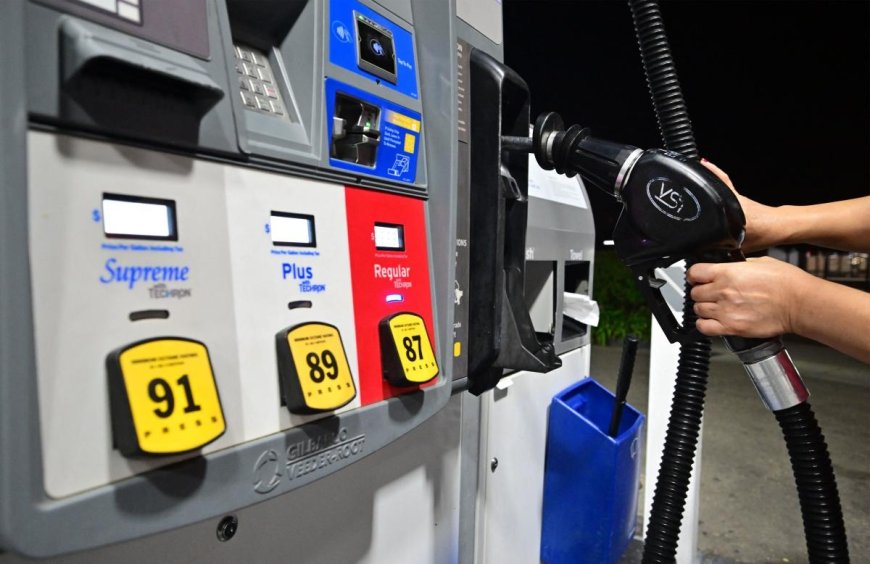 Gas Prices in 2023: Reaching New Heights and Predictions of Stabilizing
Gasoline prices have soared in 2023, hitting unprecedented levels as US crude oil surpasses $90 per barrel for the first time since November of the prior year. While consumers may be worried about their wallets, analysts are optimistic that prices might stabilize, thanks to the switch to more cost-effective winter-grade gasoline.
Record Highs in 2023
Gasoline prices have scaled new heights in 2023, driven by US crude oil prices exceeding $90 per barrel. This marks a significant increase since November of the previous year.
The National Average and Hurricane Lee
According to AAA, the national average for gas reached $3.87 per gallon on Friday. This increase coincides with the approach of Hurricane Lee to northern New England, adding to concerns about fuel costs.
Analysts Predict a Plateau
Despite the recent surge, industry experts believe that gas prices are nearing a plateau. Tom Kloza, global head of energy analysis at OPIS, suggests that prices may ease slightly, even if crude oil remains around the $90/bbl range.
Winter-Grade Gasoline: A Game Changer
Analysts are hopeful about a potential drop in prices, thanks to the shift to winter-grade gasoline. This variant is not only more cost-effective to produce but is also expected to positively impact consumer costs.
Regional Variations: California's Dilemma
While most regions are expected to benefit from the transition to winter-grade gasoline, California remains an exception. The state currently grapples with an average gasoline price of approximately $5.52 per gallon, and the advantages of winter-grade gasoline won't come into effect until Nov. 1.
Broader Economic Concerns
The rising gasoline prices have raised concerns about their potential negative impact on the broader economy and consumer spending. Research indicates that rising gas prices lead to more pessimistic consumer sentiment, causing individuals to become less confident about their financial prospects and subsequently reduce their spending.
Inflation Implications
August's inflation data highlights energy prices, particularly gasoline, as significant contributors to the higher-than-expected inflation levels. Gasoline prices account for over half of the increase, underscoring their impact on the overall economy.
Ripple Effects on Other Oil-Derived Products
The surge in gasoline prices has led to price hikes in other products derived from oil, such as jet fuel. Airlines like Delta, American, Spirit, United, Southwest, and Alaska Air have all issued warnings about lower profits due to increased maintenance and jet fuel costs.
Crude Oil Trends
Crude oil prices have been on an upward trajectory over the past three months. West Texas Intermediate (CL=F) has risen by approximately $22 per barrel since late June, reaching just above $90 per barrel this week. Brent crude futures (BZ=F) have followed a similar trajectory, surging by over 30% during the same period.
Potential for $100 per Barrel
RBC Capital Markets has even suggested the possibility of crude oil hitting $100 per barrel, citing the market's momentum-based nature. Analysts Michael Tran and Helima Croft noted this shift from unimaginable to within reach.
OPEC+ Influence
Saudi Arabia's decision to extend its unilateral production cuts for the next three months and Russia's reduction of exports by 300,000 barrels per day through year-end are contributing factors to the current oil market dynamics. These actions, in addition to OPEC+ reductions initiated at the end of the previous year, play a crucial role in influencing prices.
Also Read: Crude Oil Prices Surge Beyond $90 per Barrel, Highest Since November 2022