Homebuilders in a Tight Spot as High Mortgage Rates Impact New Construction
Surging mortgage rates are influencing the dynamics of new construction projects for homebuilders. Gain insights into the challenges faced in the real estate market's delicate balance.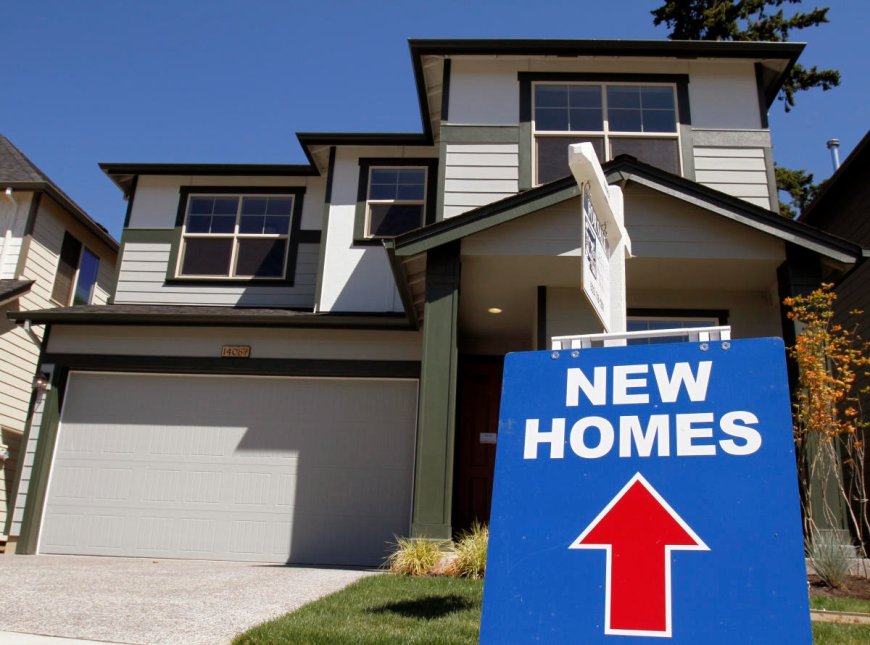 Homebuilders in a Tight Spot as High Mortgage Rates Impact New Construction
Amidst Soaring Rates, Builders Struggle to Find the Right Balance
Homebuilders in the united states find themselves walking a tightrope. The surge in mortgage rates has put a damper on demand, prompting a delicate approach to new projects.
Recent data from the Census Bureau reveals a notable 11.3% month-over-month drop in new residential construction, accounting for both single-family homes and multifamily units. This decline, down to 1.283 million units on a seasonally adjusted basis, marks a significant 14.8% decrease from the previous year. It also falls well below the 1.44 million units projected by experts surveyed by Bloomberg.
On the flip side, authorized residential permits, which hint at potential future activity, saw a 6.9% upswing in August, reaching 1.543 million permits, up from July. Despite this rise, it was still 2.7% lower compared to the previous August. Single-family permits saw a 2% increase from July, totaling 949,000, while multifamily permits stood at 535,000.
This data underscores the fine line that builders must navigate: the ongoing need for new construction to replenish limited inventory, contrasted with the obstacle posed by elevated mortgage rates, particularly impacting first-time homebuyers.
Robert Dietz, Chief Economist of the National Association of Home Builders, pointed out that "High mortgage rates are clearly taking a toll on builder confidence and consumer demand, as a growing number of buyers are electing to defer a home purchase until long-term rates move lower."
The NAHB/Wells Fargo Housing Market Index for September paints a subdued outlook, with more homebuilders viewing housing conditions as poor than good for the first time in five months. This reading of 45 falls below the key measure of 50. Sales expectations for the next six months also saw a six-point decline to 49, while the index recording traffic of prospective buyers dropped five points to 30.
The sustained rates above 7% have prompted many financing-dependent buyers to step back, exacerbating affordability concerns.
Despite the decline in home starts, builders continue to prioritize acquiring buildable lots, reflecting their anticipation of slowing demand. New home construction is poised to remain a vital component of the housing market, especially as the existing home inventory remains limited.
In a market characterized by limited inventory and rising mortgage rates, new construction serves as the primary option for many buyers. The NAHB found that 42% of new single-family homebuyers in 2023 were first-timers, a significant increase from 27% in 2018, indicating that builders are attracting more entry-level buyers.
However, the challenges persist for builders, particularly with mortgage rates hovering above 7%. To stimulate sales, nearly one-third of homebuilders discounted home prices in September, up from 25% in August, marking the largest share since December 2022. Alicia Huey, NAHB Chairman, emphasized, "Builders are still confronting many challenges, including rising mortgage rates, supply chain issues for electrical transformers, a dearth of skilled workers and elevated construction costs."
Also Read: US Housing Market Sees Marginal Relief as Mortgage Rates Inch Down from 22-Year High